For any organization to attain its set goals, a great extent of the effort must come from the employees. The attitude of the employees will determine the organization's output level. This has made the need for employers to ensure that their employees are as productive as ever even higher.
Some have realized that they cannot perform at an optimal level if each of the employees is not fully committed to ensuring that the set goals are achieved. Some organization executives have ignored this fact and often times have suffered greatly from it.
One of the best ways to improve the productivity level of your employees is by monitoring their daily activities. Prior to this time, most company executives would have to wait for weeks to get the performance reports of employees before they are able to know the level of productivity of each of these employees.
Technology has proven to be one of the best things to happen to the world and also to various employers. Thanks to these technological innovations, employers are able to monitor the activities of all employees. These tools will help not just in monitoring the activities of each of the employees but will help to foster overall team productivity as well.
In this piece, we will discuss 6 of these software tools that would help monitor the activities of employees, thus boosting their overall productivity in 2023. These tools are;
Communication Tool
1. Skype

This is an elegant and simple communication tool that can be of great importance in the workplace. With this tool, you are able to share files with your colleagues, you can also host conferences and meetings at no cost. It has proven to be a good tool for office presentations as well as the sharing of the work screen with others.
2. Slack
Slack is a user-friendly and well arranged platform offering instant messaging, file transfers and powerful message search. It has many features and dozens of integrations with other tools like Trello and Intercom. It is quick, easy and reliable. You can quickly collaborate with workers in less than no time, thus offering you the opportunity to present vital information to your colleagues or employees as at when due.
Task Management Tools

ClickUp stands as an adaptable task management tool, simplifying work for both groups and individuals. Its user-friendly design allows effortless task creation, priority setting, and team assignment. ClickUp's strength lies in its flexibility, catering to a range of project management styles, from basic to intricate workflows.
What sets ClickUp apart is its customizability, with task statuses, tags, and due dates that can be tailored to suit any project or team's unique requirements. It offers diverse task views, such as lists, boards, and calendars, ensuring users can organize their work as they see fit.
Collaboration flows smoothly with features like comments, file sharing, and integration with popular tools like Google Workspace and Slack. Plus, with time tracking, goal-setting, and powerful reporting, ClickUp empowers users to enhance their efficiency and project management abilities. For personal tasks or group projects, ClickUp proves invaluable for maintaining order and increasing productivity.

This is one of the best productivity apps; it is a scheduling platform as well as a management tool. Float affords you the opportunity to manage every factor that will ensure that your team becomes productive. It gives you access to the employee's timesheet, their hours available as well as other necessary information that is not contained in the timesheet.
With this productivity tool, you are able to upload and share files with members of your team.
Unlike the time tracking tool that was mentioned at the onset, Todoist ensures that everyone is kept up to date with everything that is happening in the office. These things could be termed "little" things that might be able to slip out of the minds of employees from carrying out the daily tasks. Activities like team tasks, individual assignments as well as specially designed projects all come with deadlines that must be met. For these deadlines to be met, the activities of each employee must be monitored.
Interestingly, this tool is a cloud platform, meaning that you are able to access it on all devices no matter where you are.

This tool helps to ensure that all daily activities are organized at the same time helps visualize workflow. Trello makes it easy for new organization board to be created for separate business functions and also helps in the management of processes.
Basically, this software tool helps to keep the inbox as simple as possible at the same time keeping things in order. You will find it interesting to know that this tool is easy to start as well as to run.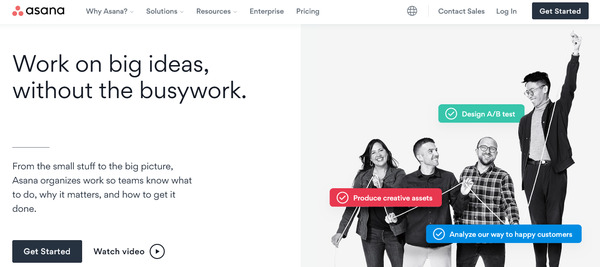 This is another efficient productivity monitoring tool that enables all in the organization to accurately track their time to ensure that budgets are managed properly.
Asana a well-segregated software that helps in work allocations, files distribution and team management. It is merged with calendar and reminds you of deadlines and work schedules, so as to minimize the possibilities for errors. This software efficiently helps team members handle issues as quick as possible. This tool helps employees and most importantly keeps the clients and customers happy.
ProofHub is one of the best productivity tools available in the market known for it's excellent project management and team collaboration solutions. It is an all-in-one platform that allows you to manage projects, teams, communication, and more in one location.
Not just that, you can also keep track of your team's time and productivity using automatic and manual time tracking tool. ProofHub's robust detailed project reports allow you to get a bird's eye view of overall project progress so that you can easily keep a check on bottlenecks and make effective decisions right on time.