Marketers already know that people don't make purchases immediately after visiting a website for the first time. They need to be nurtured in order to build trust with the brand. This is all possible with lifecycle marketing. What example is lifecycle marketing? It's when companies send multiple emails to meet customers and potential customers at different stages of the customer journey.
How do you effectively use lifecycle emails to reach your customers? If you've attempted email marketing before, you already know it's not as easy as it looks. Even though 99% of consumers check their email every day, most of them skim through quickly or delete emails that don't interest them.
You need the right strategy in order to effectively land your email marketing with your right customers at the right time. Here are some strategies and examples of effective lifecycle email marketing to get you started.
Understanding the Lifecycle Stages
First, let's take a look at the different lifecycle stage. When does the lifecycle start and end? It starts when a prospective customer first hears about a brand. It ends not when the customer makes a purchase, but when they become an advocate for the brand in their own life.
Awareness – This is when the prospect first learns of the brand or product.
Relationship – You're now building a relationship with your prospect to establish value.
Purchase – Your prospect has made a purchase, and now they're a customer.
Retention – Your customer is now a loyal customer.
Advocacy – Now, your customer will advocate for your brand on social media and in their own life.
It's up to you to know exactly where your customers are at their individual life cycle stage. This is the customers journey, and it takes them from initial awareness to becoming raving fans.
1. Awareness
Awareness is arguably the most important stage in the entire lifecycle. This is when people are just learning about your brand. They're hoping to discover more about your products or services, though they might not be ready to make a purchase.
Your email should share the top benefits of your products or of partnering with your company. People don't just buy products or services, they solve problems. So make sure you're clear with the reasons why your product or service solves a customer pain point.
You might include things like links to relevant content, customer reviews, or other facts that aren't always clear from a first glimpse on your website. Remember, this is not a sales pitch. How do you entice users to sign up? Create SEO strategy with your email marketing in mind. Offer something to your users that they can't get anywhere else.
Chipotle uses a free reward as an incentive to sign up for their membership program. They use the fun email below to encourage users to use their free reward as soon as possible.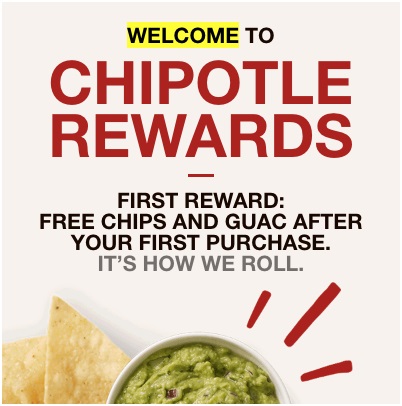 2. Relationship
Now it's time to build your relationship with your lead. The lead is still warm, so take advantage of their interest by sharing more information about your brand. You might share past customer stories, your top products, or more information about your own journey.
You might consider sending a regular newsletter, promotions, or anything exciting that makes your subscribers feel involved with your brand. Michelle Schroeder-Gardner of Making Sense of Cents, a money-saving blog, shares helpful tips in her regular emails with her subscribers. Below, she shares 30+ ways to save each month with a link to a full blog post to drive traffic to her content.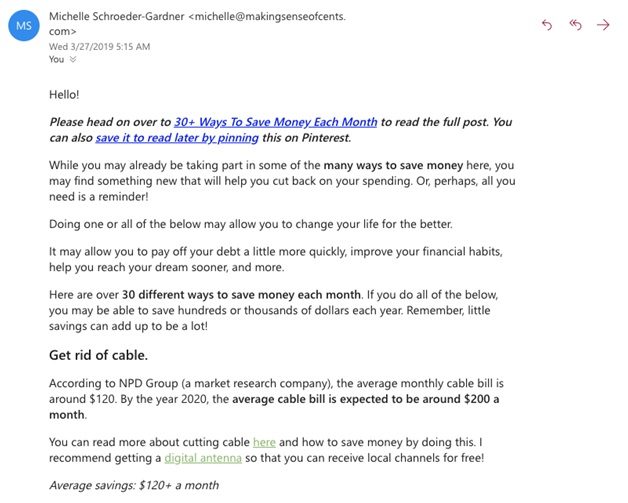 3. Purchase
It's time to land the sale. If you've already built a steady relationship, this step should come naturally. According to SaleCycle, 59% of online consumers say marketing emails influence their purchase decisions. How do you seal the deal? Offer your users something they can't get on your website.
From discount codes to promotions, these deals are what influence buyers who are already interested in your product. You've already shared your story, testimonials, and benefits, so now it's time to go for it. Burrow, an online furniture store, uses discounts to entice users to make a purchase. In this email, they're offering $225 off a new sofa with a special email code.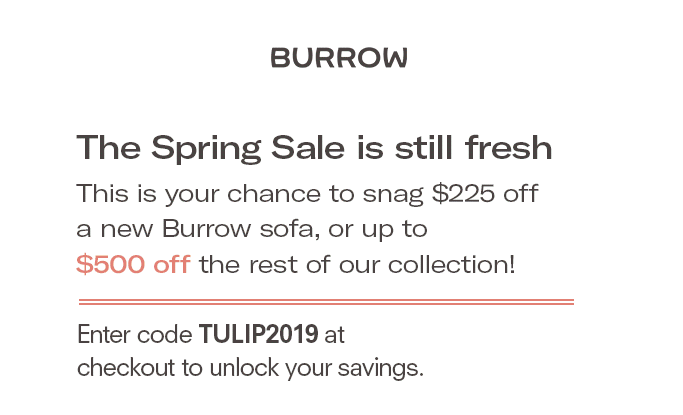 4. Retention
Now you've landed the sale, but how do you keep them coming back for me? This is sometimes the hardest part. As long as you've built a strong relationship up until this point, you're in a position to keep those top customers coming back.
Once again, keep your subscribers in the loop. Let them know about new products, promotions, and more. Send them your best deals because they've been such a loyal customer. In other words, keep the relationship going strong. Starbucks does this well with their regular happy hour emails offering buy one get one half off deals for rewards members.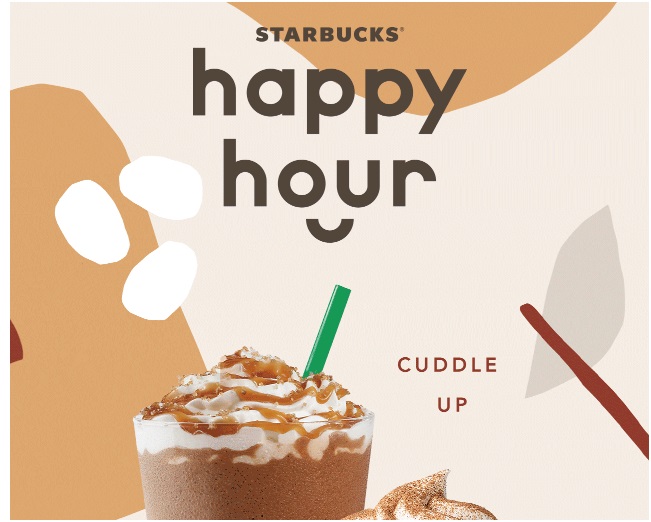 5. Advocacy
Last but not least, you want those top customers to spread awareness about your brand as advocates. This is known as a virtual referral when it happens online, and it's more common than you think. When a user has a positive experience with your brand, usually through an email list, they'll then share that excitement with others.
You can encourage advocacy by reminding users to share a review, post their favorite product on social media, or interact with your brand hashtags. You can also offer a referral program where your customers get something special if they refer a new customer. See how Pencils of Promise, a nonprofit, encourages email subscribers to share awareness about their education campaign.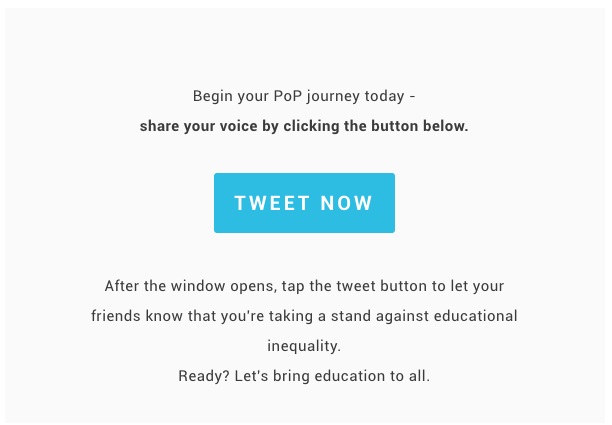 Conclusion
Now that you understand the basic strategies of a lifecycle email marketing campaign, you're ready to go out into the world and find your customers. It's not enough to slap an email together and hit send. You need to know who you're talking to and what stage they're at in your lifecycle.
As long as you're tuned into the customer journey, you're ready to make an impact with your email marketing. Don't believe the hype. Email marketing is not dead. It's just changing. It's more important than ever for your emails to be targeted and personalized to the user experience. If you use these tips above, you'll be golden.