Search engine optimization (SEO) is widely utilized by digital marketers to help promote their websites. But to be able to maximize the use of SEO, you need to provide strong content materials. One of the best ways to do this is to widen the reach of your content by submitting guest post contributions to high-authority websites.
Guest posting, also known as guest blogging, allows you to broaden your horizons, tap more audiences, and interact with the readers through their chosen platforms. However, you cannot present your content proposal to all the sites possible and expect your site to reach Page 1 of search engines. Your SEO strategy is as essential as your content marketing strategy. If you want to get the most out of your investment from both in 2023, you need to follow these tricks.
1: Look Into The Publishing Website's Relevancy And Domain Authority
If your expertise belongs to the marketing industry, it will not make sense if you pitch guest post ideas to websites that focuses on cooking or parenting. It will not only make it impossible to get your off-topic pitch approved by the editor, but the irrelevant sites will have no lasting SEO benefits as well.
To make sure that you will be able to reap the benefits of guest posting, you need to find websites with reputable authorities within your niche and write a well planned pitch. The best way to determine the site where you can submit a pitch is to ask yourself if you are at ease with sharing an article from your website on the host site. You must also avoid sending your post on spam-filled content farms.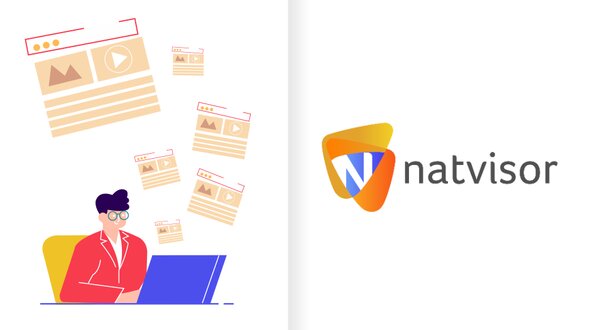 2: Learn About The Backlink Requirements Of The Host Site
One of the best SEO strategies is to use follow links that provide link juice from high-authority websites to new sites. But you may only take advantage of this feature if the host site allows link juice transfer. However, your effort will not exactly go to waste if this is function is not allowed since you may still generate valuable organic traffic to attract more leads to your site.
You need to be sure that the host site allows contextual links as part of the content of your guest post. The contextual links posted on the right host site can provide more link juice compared to the links presented in the bio or the footer. As a result, it will provide better assistance in boosting your SEO efforts. It will also help search engines like Google to develop a relevancy factor and increase the site's Click-through rate (CTR).
3: Take Note Of On-Page Optimization Factors
After finishing the website research, you must begin creating and optimizing the content that you will use for contribution. You must remember that guest posting is not the same as content writing for your blog. However, you must ensure that all the SEO factors in content creation are still implemented in your submission. These include:
Title Tags – You need to avoid stuffing keywords in the title tag that is commonly used as the title of the guest post article. As much as possible, you must use keywords or keyword phrases that fit naturally in the context to avoid getting flagged by search engines. You may also try using long-tail keywords in the title tag to stand out against the competitors.
Headings – You must always include a heading (H1) on every article that you submit a guest post. You may add the same or partially similar phrase of your target keyword in the heading, but it needs to make sense to the readers to back up the content that you talk about in that portion of the article. You also need to avoid creating duplicate headers and titles, since H1 must not be treated as the title tag.
Page Content – Always go for composite informative, well-written content that is unique, fresh, informative, and relevant for your target audience. You also need to prevent inserting keyword stuffing to avoid penalties. If possible, you may utilize online tools to help you check if you are overusing particular keywords in your article.
4: Know The Advantages Of Guest Posting
Some people may get turned off with guest posting because it can be a tedious task. But if you understand all the SEO benefits that it can bring to your website, you will be more encourage to exert more effort to include it in your content marketing strategy.
Some of the advantages of guest posting include:
Providing natural backlinks – One of the most obvious perks that you will get from guest post is getting natural backlinks that come from reliable, high-authority websites. Since Google constantly rolls out algorithm updates, there is a high risk of getting penalized for using illegal tricks that only provide short-term benefits. If you invest your efforts in creating quality guest posts, you will be able to enjoy lifetime benefits for your site.
Offers Valuable Brand Exposure – Relevant and high-authority websites dominate search engines. If you have the opportunity to submit content for these sites, you will gain valuable exposure for your brand. Most of the time, frequent visitors have regular engagement with these sites. If you can manage to get yourself associated with authority websites, you will be able to widen your reach and gain more confidence from your target audience.
Longstanding Domain Authority – If you can manage to get your content posted on high-authority websites, you will also gain better authority in your niche. It will boost your company's authority as well. Adding educational assets in the content of your guest post will allow you to get high-quality links from reliable sites, which could improve your domain authority. But to get this benefit, it is very crucial to avoid posting on spammy websites. It may allow you to get the link juice that you want, but you will also be at risk of getting penalized in the long run.
Guest posting may be a harder and more strenuous content creation task. But if you will look into all the help that it can give to your SEO efforts, you will realize that all the detailed steps are very much worth it after all of your hard work.