You have your eCommerce website all set up with great products, quality images, and a user-friendly website. But you aren't seeing the traffic or, more importantly, the conversions that you want.
What's missing?
If you're like a lot of eCommerce websites, it's fresh, engaging content that helps people learn about your brand, find your website through organic search, and keep you on their mind. After all, 30 percent of consumers would rather buy from a website they have bought from before. In addition to loyalty programs and email newsletters, a blog that regularly publishes new content will keep customers in the loop and make sure they know about everything your eCommerce site has to offer.
A lot of eCommerce sites start blogs with great intentions but lose interest in or simply forget about their blog. Those businesses are missing out on a key marketing strategy. A recent study found that 71 percent of buyers consume blog content at some point on their buyer's journey, making them one of the most consumed types of content for buyers.
Whether you've started and abandoned an eCommerce blog or you never created one in the first place, it's never too late to put pen to paper (or, I guess, hands to keyboard) and start publishing a blog on your website. Here are 10 ideas to get you started in 2023.
1. Gift guides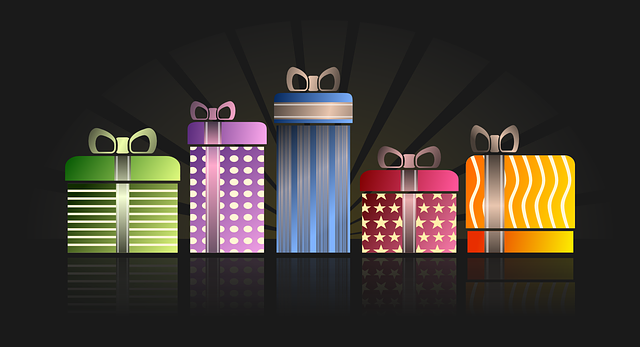 Gift guides are a great way to showcase your products plus make searching for and buying that perfect present easy for your customers. On top of that, they remind your customers that a holiday, event, or occasion is coming up. Gift guides shouldn't be limited to the traditional holiday season. For instance, you can create a "gifts for grads" guide during the spring graduation season.
When done well, your gift guides have a huge opportunity to rank in search results because they're easy to share. Post them on your social media profiles, especially visual sites like Instagram and Pinterest, for easy sharing.
Use your gift guides to highlight unique and unusual product offerings, along with products for every price point. You can have several gift guides, depending on what demographics you want to target, making these a no-brainer for eCommerce websites that are just getting started blogging.
2. Feature a product
A featured product blog post is a great way to market unique and unusual products that consumers might not find otherwise. You can also write product blog posts to highlight new products, seasonal products, and products that aren't selling as well as you'd like.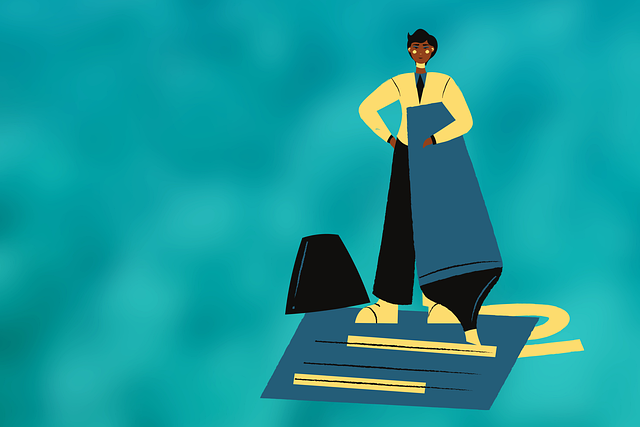 Think of this type of post as a longer version of your product description. It's a great opportunity to show people how to use the product with a short video demonstration that users can find when they search for it on YouTube or Google.
The great thing about a product feature post is that it offers lots of opportunities for sharing. You can link to your product pages from the post and share it on social media and in emails to build awareness. And even the photo quality of the product image is also important. There are many great options for product retouching services (like FIxThePhoto) that can help you in improving your product image quality.
3. How-to tutorials
How-to tutorial articles give people step-by-step instructions on how to do something. This can go a number of ways, depending on what your eCommerce business is. For example, the craft store Michaels has a whole section of its website dedicated to how-to craft tutorials that use items you can find in-store or online.
You can also create how-to videos that you embed in your blog posts and publish on YouTube. This is a great marketing strategy, especially considering that how-to searches are one of the top four categories of videos searched on the platform.
4. Highlight user-generated content
Consumers trust other consumers more than they trust brands. They especially trust their friends and family, as much as 81 percent more than they trust brands.
Use this to your advantage by showcasing user-generated content on your blog. This can take on several different types of forms. For instance, you can ask your blog followers, email subscribers, and social media fans to share a story about how your products have positively impacted their lives. You can also write a monthly post that highlights positive reviews.
The outdoors brand REI executes this idea well with their "member portraits," which are articles that tell the story of the company's members. These articles are interesting for readers and show how people use REI products in their everyday lives. This creates a sense of community among REI site visitors and encourages readers to turn into customers who will then join the community.
5. Write lists
People love lists! Yes, that includes you, the person who is reading this list right now! Lists are organized. They give us new ideas and tell us about the "top-rated" or "best" products, services, and ideas. They're easy to scan and quick to read. They're also incredibly shareable and can help you rank in organic searches.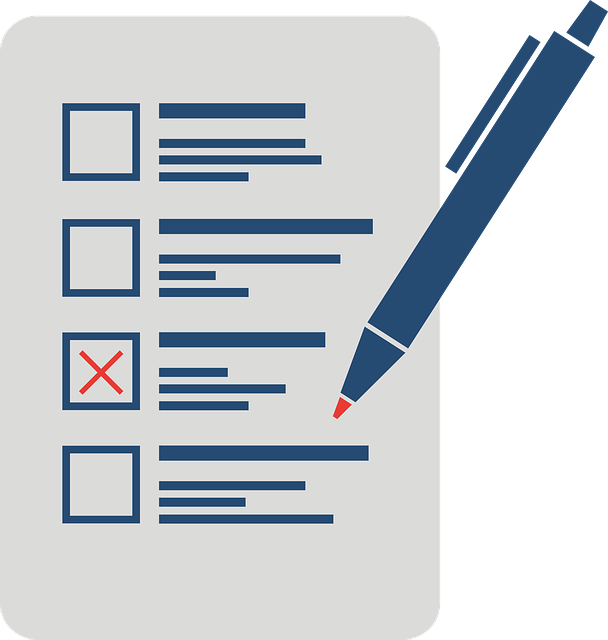 Some ideas for list blog topics include things like "Top 5 Coffeemakers," or "Top 10 Recipes Using Olive Oil." Get creative! Your list should be useful and interesting for your reader while linking to specific product pages on your website.
For a user-friendly experience, focus on only linking to one or two products. People can tell when you're generating fluff content for the sake of links and SEO versus when you're creating helpful content that organically links to a product page.
6. Write seasonal content
People, generally, don't sift through blog posts on a company website. They read blog posts that show up on their news feeds or that they find through organic search. That's why seasonal content works so well for blogs, especially when you share your posts on social and in emails.
Every eCommerce site's seasonal content will look different, depending on what type of products you're selling. Around Christmas, for instance, your seasonal content might be a round-up of the 'best of' your holiday gift guides. In the summer, you might write seasonal content that highlights the best products for getting outdoors and enjoying summer vacations.
Use Google Trends for seasonal inspiration and to see what types of topics are the most popular throughout the year. This is a handy tool for making sure your content is published and shared at the right time for maximum engagement. You can filter by region or see what's trending around the world!
7. Interviews with influencers and experts
Talking to an expert in your industry is a great way to spread brand awareness while connecting your brand to the industry as a whole. At the same time, it endorses your brand, even if the interview isn't focused on a particular product. Just by connecting your brand to an expert or influencer, you provide social proof for your company.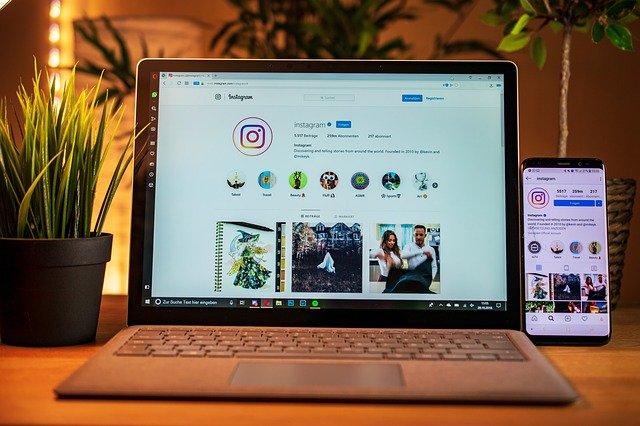 This goes back to the idea that customers trust people more than they trust brands. Specifically, people trust influencers, especially young shoppers. Research shows that six out of 10 teens trust an influencer over a celebrity, and 49 percent of consumers (of all ages) depend on influencers for recommendations.
8. Answer common questions
Publishing Q&A type posts can make it easy to address common questions your company receives about your brand or your products. Make these posts friendly and accessible, and be sure to include contact information so readers know they can reach out if they have additional questions.
In addition to knocking out answers to several questions in one place, this type of post also builds trust and credibility with your users. This is important, especially since 61 percent of customers trust companies who make it easy to get in contact with them. Write from the point of view of your company's founder, CEO, or another executive leader to forge a connection between your brand and audience.
9. Solve a customer's problem
This isn't the same thing as writing a customer service email. With a problem-solving blog post, you're identifying a problem that customers have that your eCommerce website can solve. For example, if your website features home goods, you could have a post about how to decorate when you have kids in the house. An eCommerce site focused on outdoor gear could have a post about how to prepare for the unexpected on your next outdoor adventure.
You get the picture.
The point is to identify a specific problem your customers are having that is leading them to your site. Then, show them how they can solve that problem. Include links to relevant products to make it easy for your customers to buy exactly what they need.
10. Company news and updates
Whenever your company has news (like a new product launch or a can't-miss sale) write a short post about it. This keeps your customers up-to-date on what's happening in your business. It also helps keep your blog full of fresh content.
As news posts are generally time-sensitive, make sure to clarify dates, especially when you're talking about sales. There are fewer things more disappointing for a buyer than finding out about a sale only to realize you're a year too late to cash in on it.
Final takeaways
These 10 blog post ideas can be used over and over again to keep your blog full of fun, fresh content. But your job goes beyond making sure there are words published on your blog. Your blog posts need to be engaging, informative, and valuable.
Avoid stuffing your blog posts with unnecessary links or spammy keywords. Focus instead on adding value to your customers. Give them information that will help them make a buying decision, no matter where they are in the buying cycle.
Author bio:
Kate Williams, Ph.D. is the CEO and founder of People First Content, a content agency that helps small to mid-size businesses develop and execute a content strategy. She has been writing and editing digital content for over 10 years and specializes in researching complex topics and making them easy to understand in blog posts and articles.