Are you planning to start up your website but confused with the right selection of platform to start? If this is in affirmation, then you should choose WordPress as your platform. Unlike other platforms, WordPress gives you total control over your website. It offers innumerable advanced features along with multiple plugins for enhanced functionality. WordPress themes are also great for Search Engine Optimization. SEO is a process that a website or blog should follow to get maximum traffic by ranking high in the search engine. It has a number of benefits for the websites.
Search engine optimization also helps to increase the overall quality of your websites or blogs by making it faster, easier to navigate and extremely user-friendly. It also helps in increasing the traffic by placing your website or blog in the top positions of the search results. For this top position on the rank page, even the brand awareness increases significantly creating a good impression on the users. It is highly beneficial for your ROI regardless of whether you run an e-commerce or a business website. Above all, it is the most cost-effective marketing strategies that provide maximum benefits. So, if you want some search engine optimized WordPress themes for your website or blog, here are the top 50 themes:
1. NewsToday
The major highlight of this theme is its clean, flexible, and fully responsive designed layouts. You can easily customize these layouts according to your preference without any hassle. This multi-purpose magazine theme is highly optimized for speed and performance and is backed up with stunning homepage layouts and predefining demos.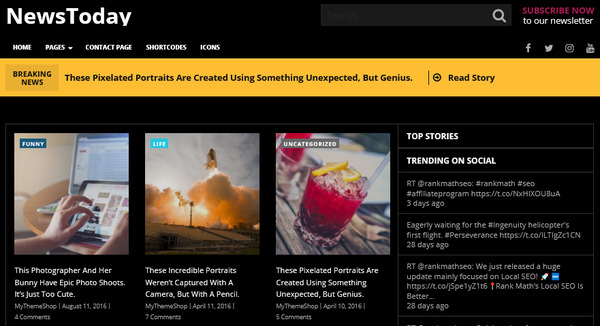 2. Clean
If you are looking for multi-purpose & clutter free theme that has multiple customization options, then Clean theme is perfect for your website. Main highlights are clean layout and minimalistic design, which is fully SEO ready. This theme comes with 3 pre-defined home layouts along with 4 slider types. This theme is ideal for serious bloggers, and it even goes perfectly with all niches.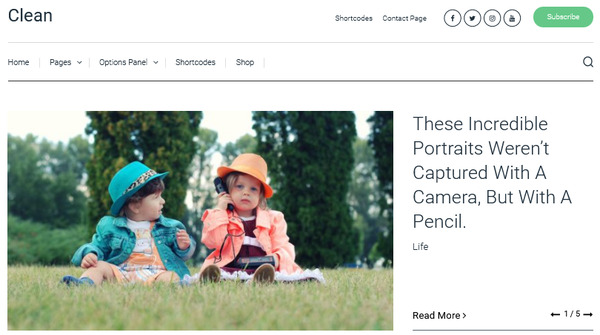 3. Click Mag
This theme is packed up with a plethora of features that is sure to make your website stand out in the crowd! Infinite scroll, 800+ Google fonts, Custom theme options panel, Mega Menus, YouTube along with Vimeo and Soundcloud integration, Custom fly-out navigation, and WooCommerce compatibility are few of the features offered by this theme. With this theme, you also get amazing fonts, customization options, and great design.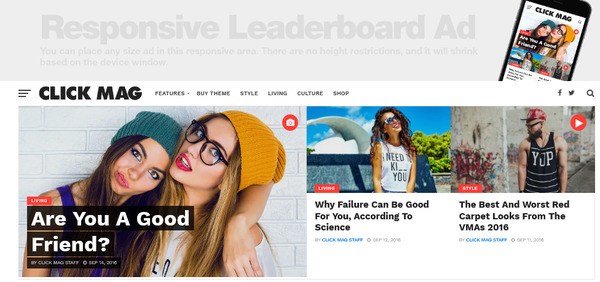 4. NewsTimes
NewsTimes is a fully responsive theme that features hand-written HTML5 and CSS3. It also includes dummy data that helps you organize your content appropriately on your website. Apart from being pixel perfect and SEO friendly, the theme is exceptionally designed which is backed up by a powerful options panel.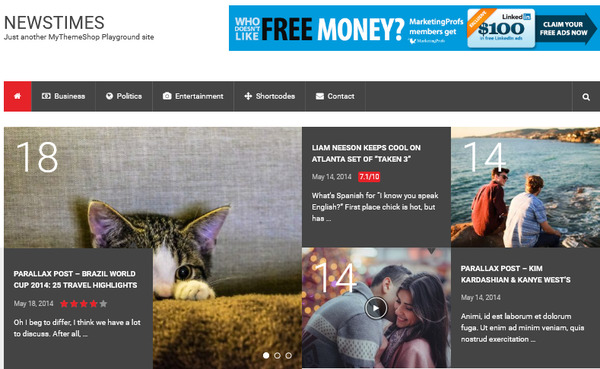 5. Digezine
This theme is ideal for creating a unique and user-friendly magazine website, as it is designed with utmost care. The main highlight is that each element of this theme corresponds to the latest web design trends. It offers 7 header layouts along with Live Customizer and custom widgets. This fully responsive theme is also Ecwid ready and SEO friendly.
6. CrazyBlog
With CrazyBlog theme, you can easily create an optimized magazine on multiple niches. The USP of this theme is that it has over 50+ ways that help you start publishing your work and its backend system is a brilliant trait for all the AdSense & Affiliate marketers to generate revenues.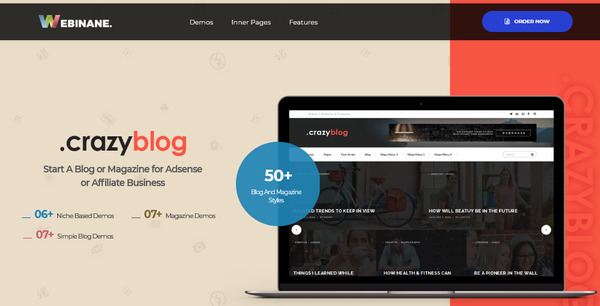 UPDATE: THIS THEME IS NO LONGER AVAILABLE!
7. Fashion Chic
As the name hints, this theme is ideal for fashion and lifestyle blog and is packed with powerful features and functions. This theme is highlighted with beautiful designs along with some highly-customizable options. This fully responsive theme has some amazing highlights such as a powerful slider, sidebar widgets, multiple navigation bars, advertising support, and many other features.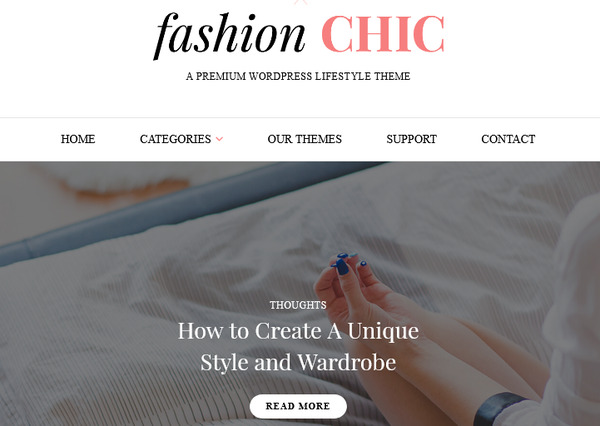 8. Radians
It is considered to be a modern theme ideal for magazine owners and bloggers who focus more on the typography, ease of use, and minimalistic design. This fully responsive theme is SEO ready and offers a visual page builder that makes your website visually appealing. Mobile friendly, powerful live customization and featured post system are some of the features offered by this theme.
9. Feminine
This theme is aesthetically designed for girly concepts and offers unique designs. This fluid responsive theme has advanced typography, 14 custom widgets, off-canvas mobile menu, Ajax loading, and parallax effect amongst other features. The theme is highly responsive and follows proper SEO parameters to help you reach maximum users with a smooth site.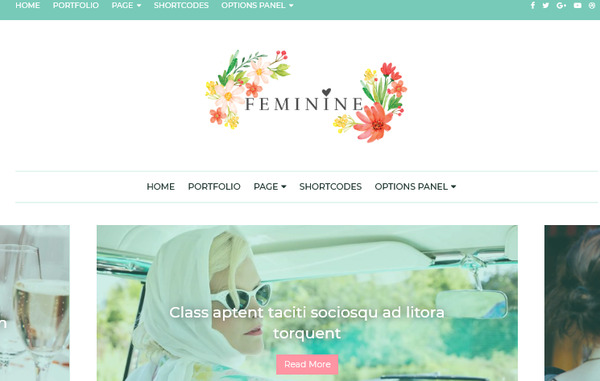 10. Newsider
This stylish magazine theme is ideal for tourist and fashion bloggers. Highlights of this theme are the flexibility and easy customization. Also, it has an easy and simple installation procedure, which does not take more than 15 minutes. If you wish to publish an online magazine on food, politics, or on any other niche, you have been covered with this theme!

11. Petit
This theme is ideal for food bloggers. You will get a huge featured area and carousel along this theme which will make your page look like more than a blog. The theme options panel and responsive layouts will help you change the entire look of your website whenever and wherever you want. Availability of custom widgets and inbuilt rating system, make this theme user and visitor friendly.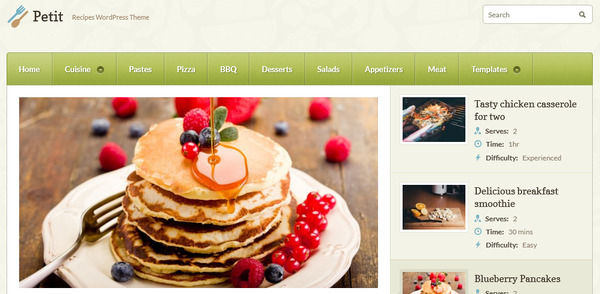 12. Paperbag
This beautiful blogging theme is crafted for bloggers and ensures the smoothest reading experience. The custom widgets along with live-editing options make this theme highly customizable. You get to choose from multiple layouts and infinite style variations, to make your website look more beautiful and appealing.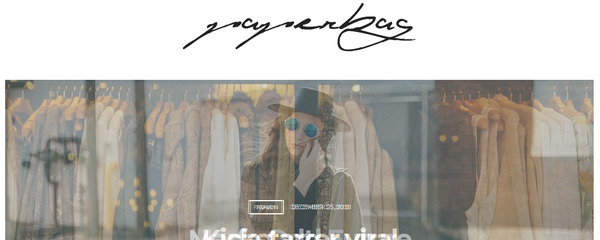 13. BloggingBox
This multi-purpose theme comes with fully responsive layouts that are elegantly designed and loaded with tons of custom options, shortcodes, and widgets. This is a fluid responsive theme that is not only SEO and translation ready but also offers advanced options panel along with advanced typography. The theme also includes feature-rich predefined layouts that fit for all niches.
14. Pinboard
This theme is somewhat similar to the Pinterest. With this theme, you get an auto stacking layout with infinite scroll, i.e., the content gets loaded automatically whenever you hit the bottom page. The responsive design and the ease to upload any media file along with the content, make your content look more attractive.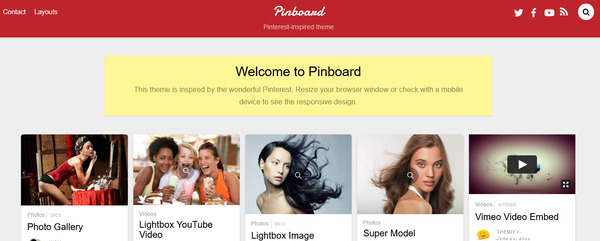 15. GoMedia
This is a flexible magazine theme that has endless customization options. The layouts display links of your content in a wide range of styles and formats. You can easily setup a featured content slider with this theme, and the availability of numerous customization options and custom widgets make your content stand out in the crowd.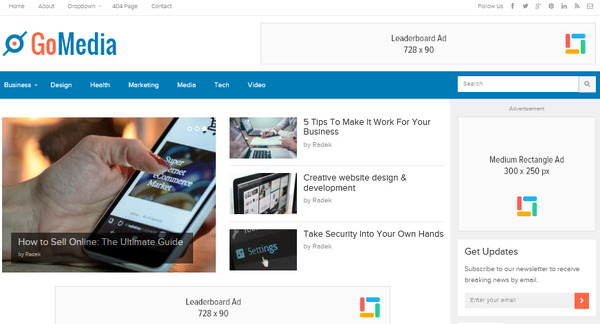 16. MH Cicero
This flat designed blogging theme is perfect for all blogging websites. It was specially designed for personal and corporate blogs, as it allows the user to manage content conveniently and easily. You can customize and tweak your website according to your preference whenever and wherever you want with its easy to use editing panel.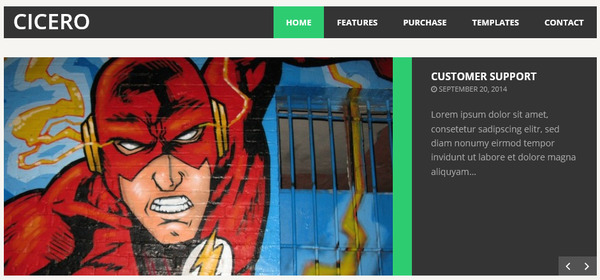 17. VideoBox
This is the perfect theme if you want to show off your video content impressively. It is highly customizable and offers wide support for websites like YouTube, Vimeo, and others. You can even start selling online through by installing the WooCommerce plugin. This, in addition, offers responsive and retina ready layouts for appealing visibility.
18. Writer
This theme is an ideal WordPress theme for any journalists, authors, writers, and freelancers. It is responsive and is completely free from clutter. It focuses mainly on the content displayed so that readers can find it easily with intuitive navigation. This theme comes with 3 pre-defined layouts which are available with just a click. The fonts are quite clear and reliable with a subtle color pattern; all these make this theme perfect for all writing projects.
19. Wake
This is an upfront WordPress blog theme which is ideal for the bloggers if they want to make their blogs look quite impressive. It has all the essential features that a blogger may need; the theme has SEO ready features, mobile-friendliness, and speed; these three can improve the search engine ranking of your website. The primary focus of the theme has been on the faster access so that it can be perfect for mobile use.
20. Pinmaister
It is a beautiful theme based on the vibrant color schemes. This WordPress theme looks a lot like the modern Pinterest. You can share your life with this theme. It is perfect for picture-based blogs and websites. This theme provides a lot of emphasis on the visual contents. It also comes with great features, easy navigation, and amazing user experience.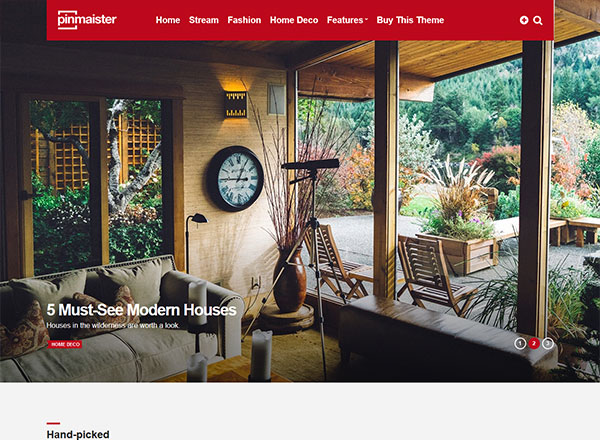 21. RedMag
RedMag is a powerful theme mainly designed for multiple income streams. It has fully responsive Google AdSense units for properly displaying the ads on the website. The ads are strategically placed throughout this theme that will grab the attention of the viewer keeping the user-friendliness intact. Further, the theme is responsive based on the screen sizes of the devices.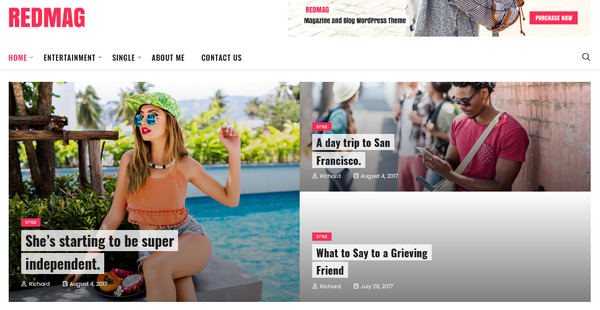 22. Ad-Sense
If you are looking to earn money from the advertisements on your website, then this WordPress theme is an ideal choice for you. It is one of the most ad-friendly themes characterized by some amazing features. The main highlight of this theme is SEO friendliness, speed optimization as well as responsiveness to any screen size. This theme offers the best AdSense optimized features like ad placement, management and ad block detection & so on.
23. Solstice
This is a powerful theme with some versatile features in it. Solstice is best for personal blogs or magazine. This WordPress theme offers more than 140 options to style and customizes the layout in your way. This makes customizing your blog and changing the colors and fonts quite easy. It has a clean and clutter-free design which is ideal for you if you love minimal designs. It offers a great visual experience while attractively showing the contents.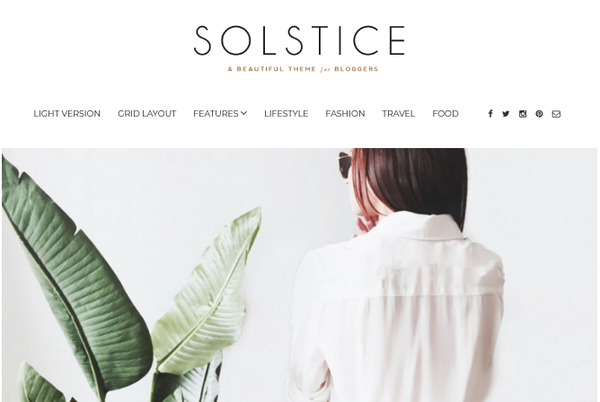 24. Moment
This is an ideal WordPress theme for any creative blogger. With a modern, minimalist design, it looks amazing. With a creative, unique and different layout, this theme also includes primary features like retina ready, responsive design, SEO ready and numerous customizing options.

25. Monte
If you are on a look-out for the best WordPress theme for styling a magazine, then this is the most elegant theme that you can opt for your magazine-style website. It is SEO ready, has a responsive framework & can instantly grab a lot of attention with its stunning layout. This theme is also ideal for the fashion bloggers. You can customize this theme with the several options that come with this theme.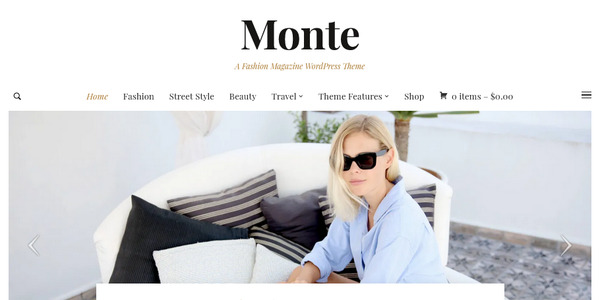 26. Brooklyn
It is a quite modern WordPress theme which is highly functional. The timeless style and efficiency to showcase the content is the best part of the theme. Some of the best features are the great featured slider, Instagram full-width footer and many more other options to customize the theme. It is a clean theme with a modern design for attracting the readers and visitors.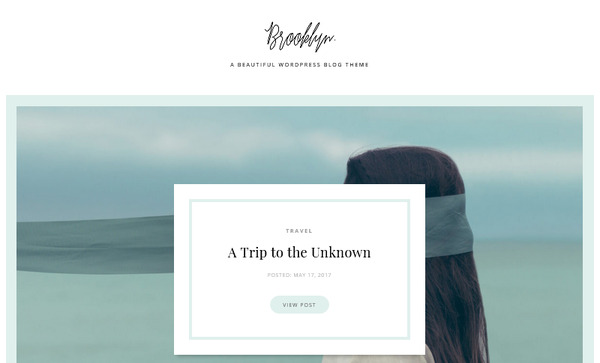 27. Featured
This is another powerful magazine WordPress theme which you can use for your blogging purpose. This theme is perfect for creating some beautiful and highly functional blogs using its optimized features including post blocks, widgets, flexible navigation, robust slider and so much more.
28. JustFit
JustFit is an ideal theme for the blogs and websites related to exercise and fitness. If you are a personal trainer or running fitness blog, you will surely love this product. This theme has several features which will help you to showcase your testimonial, products, workouts, results & so on. Maintaining a fitness and health blog or website will become so much easier with the help of this theme.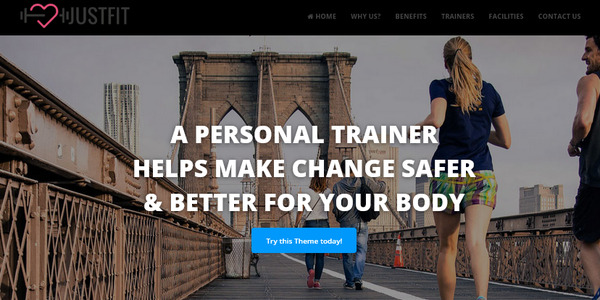 29. FashionBlog
Do you run a lifestyle and fashion website or blog? If yes then this WordPress theme is the perfect one for you. You will surely love this stunning fashion blog theme which is SEO ready. This theme looks amazing on every screen sizes. The layout is quite subtle and classy which is easy to navigate.
30. Sensational
This is one of the best WordPress themes that can enhance the overall appearance of your blog. It features an impressive design which can transform your average looking website to an absolutely stunning one. You will have the options to play with several colors and styling options to make your blog or website look exactly like the way you want. The main highlight of this theme is its amazing hovering effect with some great transition slides, SEO ready and very much user-friendly.
31. Adoxa
This is another classy and elegant theme for the fashion and lifestyle bloggers. The clean and clutter-free design provides an elegant touch to the overall layout. The design is responsive which makes it easier for the viewers to go to your blog easily and smoothly using any device. It contains 23 social media icons which are highly beneficial for any fashion or lifestyle bloggers to share their contents. You will get some great customizing options to customize the layout and enhance the overall design.
UPDATE: THIS THEME IS NO LONGER AVAILABLE!
32. Foodica
This theme is perfect for the websites and blogs related to food. It offers 6 different color schemes and a beautiful slider along with WooCommerce integration. The central highlight of this theme is its color schemes, responsive layout, and magazine-like design.
33. Elegant
This theme is a simple and elegant, just like the name says! No fancy animation and effects but a multi-purpose theme. It focuses more on the content with simple and minimal design. The theme provides stunning displays and visuals which look fascinating and beautiful. A highly responsive theme which looks perfect on any device. This theme is ideal for editorial sites, writers, artists, agencies, and designers.

34. SocialNow
This is a beautifully crafted WordPress theme which is ideal for any website that relies a lot on the social media marketing. An easier navigation helps the users to find your content quite smoothly. The main highlights of this theme are its navigation, easy to share options, user-friendly and SEO friendliness. This is a popular theme among the bloggers.
35. MyBlog
This is a modern & beautiful theme for the professional bloggers. It comes with a lot of customizing options to enhance the overall layout. It will make your blog look thoroughly professional as well as user-friendly. The main highlights of this theme are its responsive layout, customizing options and features to improve your searchability in the search engine.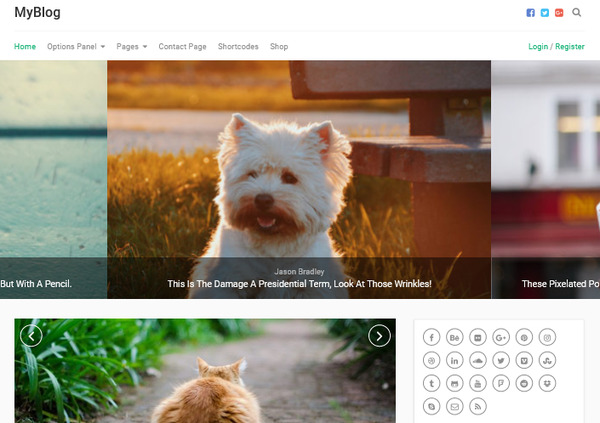 36. Viral
This stylish and beautiful theme redefines the way trending, and viral sites are created! It comes with 4 pre-defined demos and a beautiful design. This theme is responsive for all devices and possesses an eye-catchy carousel. The availability of stylish social media buttons make sure that your content is shared and rated by visitors.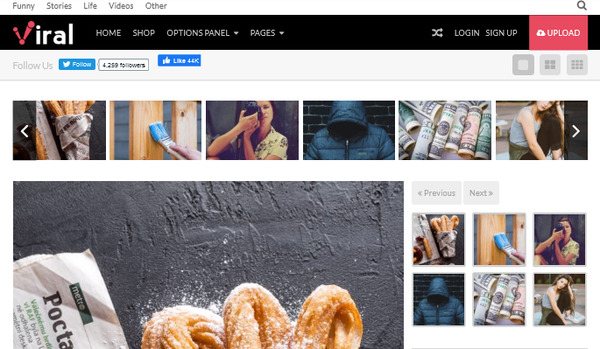 37. MaterialZine
The design with loads of space for your content in an organized and sophisticated way is the highlight of this theme. It gives your content a visually appealing look and grabs the attention of every visitor. This theme has elegant designs apart from the inbuilt ratings and review section. The theme allows you to sell online through your website with the help of WooCommerce plugin.
UPDATE: Theme Removed or Not Available
38. TechMag
It is looked after as one of the most powerful WordPress themes that are perfect for areas like technology, gadget magazines, and other editorial related projects. Its elegant design increases the page views considerably, and the theme has search engine optimization, advanced page builder, multiple plugins, and much more.
UPDATE: This is not available or removed!
39. Viral KaBoom
If you are a full-time blogger who wants to monetize your blogging passion, then this is the theme for you. This theme attracts visitors from social networks and increases your page views considerably. You will get mega menu options to customize your website along with decent space for ad posting as well.
UPDATE: This is not available or removed!
40. Tansy
It is a clean and minimalistic theme that focuses primarily on your content. This blog theme is elegant and simple along with being highly customizable. The featured slider is just spectacular, and you can even create an e-store with this theme if you feel like!
UPDATE: This is not available or removed!
41. BlogSpring
This is another beautiful and elegant WordPress theme for blogging and professional magazine website. You can link Author ID with the social network, and also you can display the recent posts, latest posts & so on smoothly on your blog. It comes with some great options for creating different style according to your needs. The awesome slider, browser compatibility, and responsiveness of this theme are some of the other features.
UPDATE: Theme is not available or removed
42. Arbitrage
This is a premium WordPress theme for maximizing page views and clicks on ads. This theme is mainly designed for websites and blogs containing viral contents with a simple and minimalistic design. It features large images to capture the attention of visitors easily. With the exclusive and attractive visual contents, this theme helps the readers to stick to the website and keep on reading the articles.
UPDATE: The theme is not available or removed!
43. Milano
Fashion and lifestyle bloggers mostly use this theme because of its elegance and unique features and visibility. This theme is profoundly customizable, and you can easily make relevant changes to make your website look more appealing than other websites in the same category. SEO ready, advanced page builder, eCommerce ready, and perpetual updates are some of the features offered by this theme.
UPDATE: This is not available or removed!
44. Anthein
Anthein is a fully responsive theme that comes with 5 home variations. It is characterized with a clean, elegant, unique, and modern design. The robust theme options make your blog look more beautiful, and your content automatically turns out to be attractive. With Anthein, you will be able to build your website within minutes.
UPDATE: This is not available or removed!
45. Respublica
This theme comes with some controls to customize the layout in your way. The theme is easily accessible, and one can preview this with the help of WordPress Theme Customizer. It comes with many options that are very helpful to change the feel and look of the website radically. You do not have to be a developer to create some amazing looking websites with this theme.
UPDATE: This is not available or removed!
46. Didi
This WordPress theme is an ideal match for those who want to start a magazine based site or any lifestyle and fashion based site. This theme has a very modern and contemporary look with easy-to-read typography. The minimalist design looks great on all screen sizes. The main highlights of this theme are its classy design, SEO friendly, responsive and user-friendly.
UPDATE: This is not available or removed!
47. Organicum
This is a theme mainly for the blogs related to health. It has a beautiful and elegant design with advanced page building features which you can use for customizing the layout. The theme is search engine optimized and characterized with a fully responsive layout. If you intend to start an e-commerce website, then this WordPress theme can be a great option, thanks to its WooCommerce support.
UPDATE: This is not available or removed!
48. Amadeus Pro
This is a great quality theme with unlimited choices of colors to choose from. It is clean and uncluttered in design. The theme is supported by all types of internet browsers available. Additionally, you can even customize the theme widgets according to your need.
UPDATE: This is not available or removed!
49. Simple Sense
This WordPress theme will help you to boost your earning via Google AdSense. This clean and minimalistic theme features strategically placed Ads, stylish colors and completely SEO friendly. This theme is elementary to use which makes the readers feel more comfortable. It is a powerful and profitable theme that you can choose for your websites to earn more money.
UPDATE: The theme is not available or removed!
So, these are the top 50 most popular and best WordPress themes from where you can choose one for your website or blog. You need to pick one of the themes from here that ideally match with your website category and design. It will, undoubtedly, look amazing and perform seamlessly.