As a business, your brand matters quite a lot. It's the way that consumers identify you in an instant—that "Ah ha! I know who this is from!" revelation. It's the Golden Arches shining bright in the dark night sky during a road trip; the Nike swoosh that immediately brings the phrase "Just do it" to mind; the cardboard shipping boxes used by companies like Target and Amazon, which are immediately recognizable on your front porch. But not every brand was perfect from its inception.
Some brands have had to go through numerous rebrands, wherein they reinvent their brand voice, tone, style, and image to meet their ethics, morals, and products/services.
Even brands that are well established will go through their rebrand. For instance, Dunkin Donuts made waves recently for rebranding solely to the name Dunkin. Although they made their name as a donut and coffee business, their gradual shift to other products called for a distancing from the name, simplifying it down to Dunkin. Moreover, the company invested over $100M into modernizing their storefronts, as many had the look of an old-school coffee and donut hangout.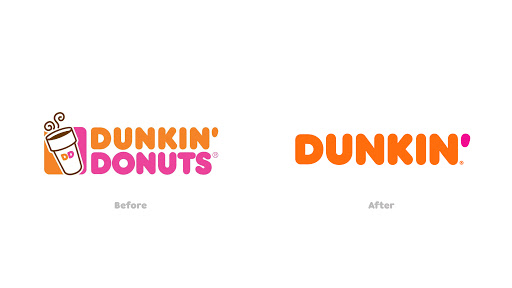 This modernization was meant to bring their brand back to life, even if it continued to be successful otherwise. And they're not alone: Many other companies have rebranded over time, modernizing themselves to meet the current trends of the time.
If your business is beginning to feel a bit stale, it might be time for a rebrand. But what does a successful rebrand even look like, where do you start, and why is a brand update important? Here are some tips you should follow when updating the voice, style, and image of your brand.
How You Know It's Time for a Rebrand
First of all, a bad brand image can kill a business. Think of going shopping at the grocery store: When you're browsing for random products, you're often looking for something that jumps off the shelf. This is a product that has a great design, an eye-catching font, an interesting logo, and keywords that catch your attention like vegan, organic, gluten-free, or farm-raised.
Think of your brand in the same way. You want a brand image that is going to capture someone's attention for a good reason. And you'll know brands without that characteristic—businesses that still use Comic Sans, have an outdated website or utilize a logo that looks like a piece of early-2000s clipart.
Make a brand image that will help your business stand out from the crowd—something that a person would be willing to wear on a t-shirt or post on an Instagram story. That flair means a lot when driving engagement and fostering lasting recognition.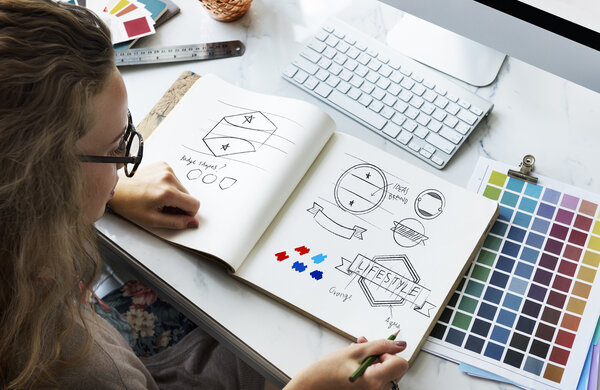 ● Standing Out from Your Competition
Along with updating your brand image to stand out, you need to also make the effort to update your brand voice. But how will an updated brand voice make you stand out from your competition? While your image is part of the equation, you also need to consider how you talk to your audience. Just as a generic logo will hurt your brand, using plain, boring language is bound to do the same.
Sure, some industries might pride themselves on using direct, straightforward, un-flowery language, such as the sciences, but that doesn't mean you have to be bland. Think of the ways you can update your language, such as your tone, voice, and stylization. For instance, this can be the emotional resonance and character of your brand: Are you a military instructor or daycare teacher, or somewhere in between?
But it doesn't stop at your logo and voice. A rebrand will also include your marketing materials. Think of it as a combination between your brand logo and voice—what might be defined as your style guide. This will define the ways your graphics are designed, from the types of colors you'll use to fonts used for specific content, to tones and images you'll want to avoid.
It's imperative that you have this fleshed-out ahead of relaunching your brand, as you want to get started on the right foot. It's a simple way to make sure you can immediately begin retargeting customers with CRM emails or find new consumers by launching an affiliate marketing campaign.
● When You've Outgrown Your Previous Brand
As seen in the previous example of Dunkin Donuts' rebrand to Dunkin, sometimes your company requires a rebrand to be brought back to life. If your company is failing, it's likely because you've outgrown your previous brand.
This outgrowth will likely include the desire to receive more opportunities as a business, such as expanding yourself for a newer audience or targeting a brand new market. By doing your homework, you can identify how your business wants to grow, which will then lead to you understanding what needs to be done to achieve that change.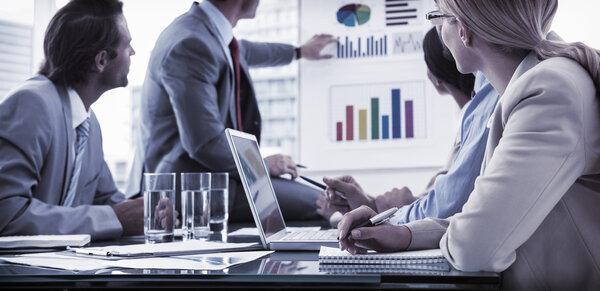 How to Successfully Rebrand Your Business
Understand who you are as a business: What is your mission and what are your values? Understanding this is essential, as it will guide all choices you make regarding language, logo, and design.
Research what your competition is doing. What's working for them and what seems like a weakness? Remain objective through this phase, as you want to consider the weaknesses and strengths of your brand versus the competition. With some research, you can identify any necessary room for improvement.
Take your time and launch effectively.
Even if you're comfortable with your rebrand, don't rush it. Take your time and implement the rebrand effectively. What does this mean? Use your marketing department to its full potential. This means finding ways to tell your customers about your brand update, as well as targeting new customers with your updated design. Consider developing content for your social media channels and launching an affiliate campaign to reach out to bring new customers into the fold.
Breathe Life into Your Business
Rebranding your business is quite the task, but, when done effectively, it can breathe essential life back into it, allowing you to begin firing on all new cylinders while heading into the next financial quarter.