Do you find it difficult to manage your leads and contacts effectively? Or, are you still looking for the right CRM suite to manage it all?
As marketers, you must be in constant need of the tools and technologies that make your lives a little easier and your efforts more efficient.
Well, if you are looking to manage your contacts and leads effectively, then integrating your CRM (Customer Relationship Management System) with HubSpot is the right thing to do.
Since HubSpot allows you to keep track of all the information collected from your CRM and take advantage of the same in your marketing efforts, your marketing and sales team works hand in hand.
HubSpot CRM is a powerful and flexible tool, and it adapts to your business type, whether you are a one-person shop or marketing head of a 100 fortune organization.
In this article, we are going to talk about how to make the most out of your HubSpot CRM.
HubSpot Integration
HubSpot CRM is a mighty beast, and you can easily customize it according to your needs. This functionality to customize HubSpot as per the requirement comes in the form of integrations. This means that you can snap in the specialized apps to work in harmony with the added features and extensions.
Out of all the integrations, many even work wonders and boost the productivity and efficiency of your entire organization.
12 Best HubSpot Integrations
With HubSpot integrations, the CRM rises to an awe-inspiring level.
Here, we have curated some of the best HubSpot integrations in 2023, so, let's take at the same.
1. Salesforce
Salesforce is one of the best CRMs with tools that integrate seamlessly with HubSpot. Sales Cloud provides sales collaboration, opportunity management, and contact management through several features that you can customize to fit the needs of your organization.
The size of your business does not matter as you can accommodate the platform to suit your needs. It provides everything your sales team requires.
You can integrate salesforce with HubSpot by clicking here.
2. Drift
Drift is a platform that helps you start real-time chat on your website. It enables you to get in touch with your leads right at the moment when they are browsing your site.
Also, besides getting a branded chat experience, you get to capture all your data and leads in one place.
You can integrate Drift with HubSpot by clicking here.
3. Seventh Sense
Seventh Sense lets you orchestrate your email campaigns more effectively by correlating all the valuable data with your HubSpot CRM. Integrating Seventh sense with HubSpot, you will never have to worry about sending emails at the ideal time to maximize engagement on an individual basis.
You can integrate Seventh sense with HubSpot by clicking here.
4. copper
If you need a smart and straightforward CRM for Google, then copper is the one. It helps you identify, track, and optimize sales contacts & opportunities without any need to do a manual data entry.
The best thing about copper is that it takes only 5 minutes to set up, and you don't need any training to use the same.
You can integrate copper with HubSpot by clicking here.
5. Insightly
The web-based CRM of Insightly enables you to manage leads and projects efficiently. You get an option to use Insightly either with an email system or via integration.
It provides you with everything you need to take care of your customers.
You can integrate Insightly with HubSpot by clicking here.
6. Bitly
Bitly is the only long-running URL shortener that marketers thirst for. Although the built-in analytics are snappy, you will fall in love with its core functionality.
It helps you get every post more meaningful by shortening the URL, and you also get an insight into which post performs best among all.
You can integrate Bitly with HubSpot by clicking here.
7. Databox
There are many businesses that still rely on excel to carry out their tasks efficiently. But, let's talk real- none of them loves using it. Well, you don't have to worry about that anymore. Databox has made the task easier with customer-focused reporting.
With Databox, you can turn your HubSpot CRM data into amazing dashboards, allowing your clients to check the same anytime.
You can integrate Databox with HubSpot by clicking here.
8. CallRail
Many businesses, either a call center or an individual one, do prospecting via phone calls, and there are times when they find it hard to capture the data. Well, that's when CallRail comes into work.
It helps to track and record calls and makes it easier to understand the purpose of a call at a glance while getting the source details. When it comes to telephony, it is one of the best integrations of HubSpot.
You can integrate CallRail with HubSpot by clicking here.
9. Leadfeeder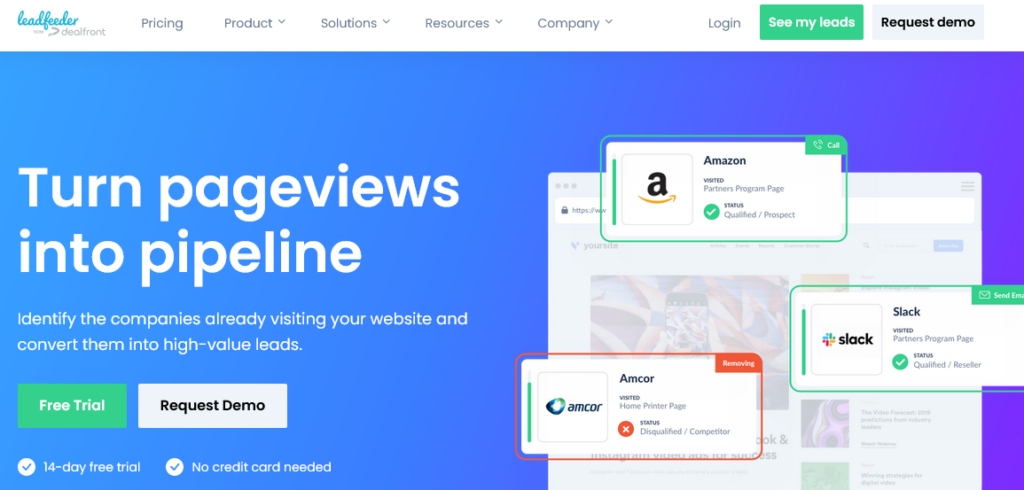 Imagine a dynamic duo that transforms lead tracking for businesses: the Leadfeeder-HubSpot integration. They're like a super-powered team, joining forces to effortlessly convert anonymous website visitors into valuable leads. Leadfeeder's website visitor identification meets HubSpot's CRM prowess, making magic happen in real-time.
The integration seamlessly captures leads, enriches their data, and syncs it all flawlessly. It's like they have a secret language, deciphering visitor behavior and providing valuable insights for businesses to nurture their prospects with care. With a user-friendly interface and insightful reporting, this dream team empowers companies to make informed decisions, boost productivity, and unlock their true revenue growth potential.
You can integrate Leadfeeder with HubSpot by clicking here.
10. Keap
Specially designed for small businesses, Keap is an all in one sales and marketing software. The software has been around for quite a long time now and falls among the list of most popular CRMs out there.
Although the software has a reputation of being quite complicated, once you get your hands on it, there is no single thing that you cannot do on it.
You can integrate Keap with HubSpot by clicking here.
11. Proposify
For proposal-driven businesses, Proposify is the right tool. It helps in creating template-based proposals and keeping track of the entire process. Using this tool, you will find it easy to see when a lead opens up your email, besides keeping track of various deal stages and amounts.
You can integrate Proposify with HubSpot by clicking here.
12. Bullhorn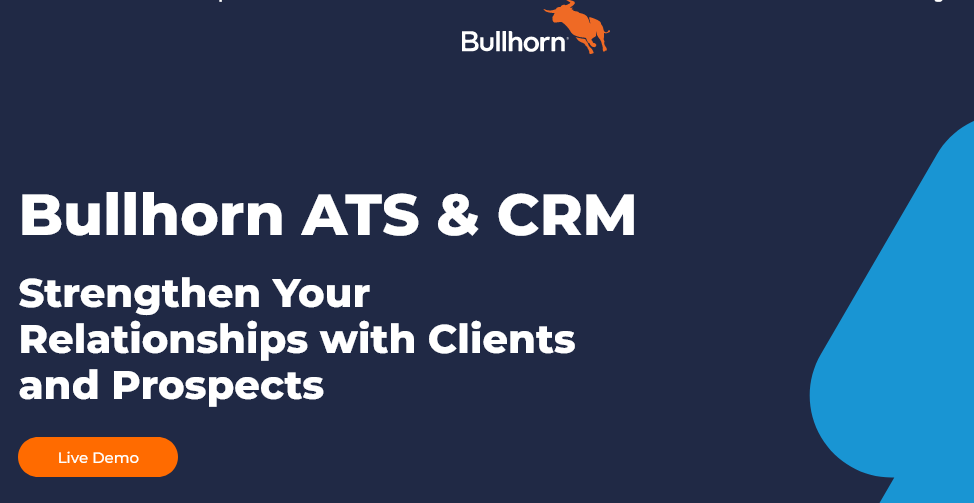 A cloud-based CRM, Bullhorn is the right choice for relationship-driven businesses. The automated data capturing feature, along with customer insight technology, assists the organizations in winning customers and keeping them engaged and happy.
One of the best features of Bullhorn is that it is mobile and user-friendly and is entirely automated. This feature allows the sales team to focus on their primary job- which is building relationships without wasting any time on managing the contacts in the database.
You can integrate Bullhorn with HubSpot by clicking here.
Now that you know about the 12 best HubSpot integrations let us move ahead and have a look at how to connect apps to HubSpot.
Connect Apps to HubSpot
When it comes to connecting apps to HubSpot, the process is pretty straightforward. This is because every app available in the HubSpot marketplace is reviewed and certified by the development team of HubSpot.
1. Find the App you Wish to Integrate
You get an extensive library of apps for different purposes, with amazing features in HubSpot Marketplace. To get there, all you have to do is click on the "Marketplace" button on the top right corner of the navigation bar and then select "App Marketplace."
You will see an integration catalog where you can either scroll through to see the list of available options or directly search for the app you want.
2. Review the Prices
You have to choose among the available one to three pricing options, depending on the app you want. Each pricing option will provide you an access to different features and processes. You will also find some apps for free.
3. Turn on the Permissions Necessary to Use an App
Here, you will get to know how the data between the chosen app and HubSpot will be shared and what permissions are required to use the app.
4. Connect the App
Once you go through all the necessary details and permissions, you are all set to connect the app.
To connect the app, you have to click on the "Connect app" in the top right corner of the page of the app. When you click on the "Connect app" button, you will be headed to a connection flow and will be asked to log in to your account and approve the permission required to run the app.
Key Takeaway
The right set of HubSpot integration can work wonders by being a complete game-changer for your organization. So, if you wish to carry out different tasks quickly and efficiently, consider integrating the required apps with HubSpot.
It only takes a few minutes to integrate any of the apps with HubSpot, and you will start noticing the difference as soon as you start working.
Also, if you have already got your hands on HubSpot integrations and have a favorite integration, feel free to tell us about the same in the comment box below.