Writing is not an easy task without professional help. For professional writing services, you can reach out to those that offer writing services. You need to be perfect with your essay tone, as well as spelling and grammar. However, there is no need to worry as there are lots of writing tools and apps that can help make your writing easy. These apps also give you a sense of focus and organization which is very important when writing essays.
There are many apps on the market, but we will give you a list of 15 apps that we think are worth it. All you have to do is look at them and make your choice.
1. Whitesmoke
Whitesmoke is a grammar-checking tool that you can infuse into Microsoft Word and Microsoft Outlook to crosscheck your writing. It helps notice errors in your work and proffers solutions to fix them. All you need to do is input your text into the text box and use any of the features of the app. You can use the grammar checker which helps to analyze your work and correct any punctuation error. The speller checker shows you incorrect spellings and corrects them as well. The app has a plagiarism checker and can translate into more than 50 languages.
2. Grammarly
Grammarly is regarded as the most used grammar app and with obvious reasons. Its ability to be integrated either on desktop or online gives it the edge over other grammar apps. Grammarly will keep your writing perfect depending on the type of errors you want to fish out. Be it use of tense, stylistic errors, spelling and repetition, Grammarly got you covered. It comes with an in-built plagiarism-checker which makes sure your work is original.
3. Dragon Dictation
Dragon Dictation is a voice recognition app that automatically converts your speech into written text. Basically, when you speak directly into it, it will type those words. Cool right? Dragon can as well familiarize itself with your voice in a bid to improve its accuracy. Hence if you can't type fast, this app is perfect as it makes it faster to write your essay. You can use it while you are driving or walking on the road.
4. RefME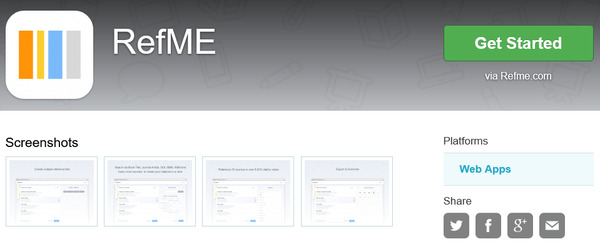 For those that write academic essays, you should know how important it is to include resources. Resources are proof that you have really done some research. However, the rules of referencing styles are hard to memorize. This is where you need RefME. All you need to do is enter the information, and it will create a complete citation for you. This is very important and used those who offer paper writing services.
5. Evernote
Evernote is another popular app that can bring the best out of your writing. The app helps you to organize your ideas and notes for professional and personal projects. It also comes with a voice recognition option where you can record your thoughts. Notes and thoughts are not the only things you can keep on Evernote. You can save web articles and resources and come back later to read them. This feature is very useful during academic essay writing.
6. ProWritingAid
This is a personal writing coach and online editor. ProWritingAid app can identify many loopholes in writing like passive verbs, repeated phrases and grammar check. This tool comes in a package with other software like Chrome, OpenOffice, Scrivener, GoogleDocs and MS Word. Upload your documents on the app and get access to top-notch analysis that can help improve your writing quality.
7. Brain.fm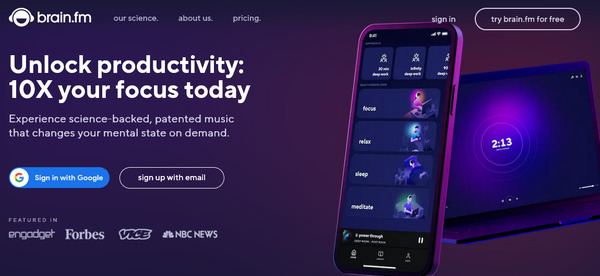 If you want to concentrate better while writing, Brain.fm is the right tool for you. It plays music specially designed to increase your focus and attention. The music prevents you from being distracted by background noise. Try it out.
8. Freemind
You cannot write without brainstorming. Freemind tool is a mind-mapping tool gives you the ability to picture your thoughts using different formats. It is a brilliant tool for planning and organizing complex ideas. With Freemind, you can create mind-maps, put your thoughts in order,
9. LibreOffice Writer
This is a word processing and desktop publishing tool that can be used as a substitute for Microsoft Word. There are many features including spelling and grammar checker, page layout methods and database integration. With the LibreOffice Writer, you have everything to create a memo or a complete book.
10. Scribus
Scribus is the perfect desktop publishing tool for you if you plan on creating a beautiful layout for your documents. It is a free platform that will enable you to create a good-looking and professional design for your documents. It is quite similar to AdobeIn design and can as well be an alternative.
11. FocusWriter
Most times when you are distracted, the quality of writing is poor. Distractions make it difficult for you to finish essays before the deadline. The FocusWriter is a writing environment devoid of distraction. It can help you to meet your writing goals. It makes use of a distraction-free interface that makes you immersed in your writing project. FocusWriter also gives room for you to edit and proofread your work. Writing services also make use of FocusWriter to meet their writing goals.
12. Canva

With the help of Canva, you get to pick from a vast array of suitable words for your essay. You can as well use this powerful tool to create lovely images for your essay. There are drag and drop templates of Canva that can as well guide you in creating an attractive book cover.
13. Todoist

The best writers know how to organize their schedules. Todoist is an app that allows you to prioritize your work by creating to-do lists and custom schedules that will allow you to work more effectively. You can create a daily task for yourself (e.g. "Write every day at 5 pm!"). This will help you set goals and achieve them.
14. ManuScript
ManuScript is a tool that can help you out in creating an outline to follow. Using the manuscript app puts you on the right track. The app understands the format needed to reach your target essay. It will correct missing selections, violated word limits as well as other factors that will hinder you from submitting a perfect essay. There is also a focus mode and an editing tool which makes it perfect to use.
15. editMinion
The final stage of essay writing is proofreading and editing. There is no perfect app for this than the editMinion app. This app is really great. It goes through your essays and corrects mistakes. Edit Minion does more than just grammar check and spelling. It also identifies overused words, length of sentence and weak words and at the same time suggesting the right changes for you.
FINAL WORDS
No matter how frustrating and tiring writing is, the apps mentioned above can guide you to success easily. Use these top applications to edit and proofread your writing before submitting them to clients. No app will help you write your essay but they can make your writing experience an easy one.
If you want to write better papers and essays, it is advised to get the help of a reliable paper writing service as they will provide you with a professional and plagiarism free content.