WordPress is a badass leading website creation platform. It's user-friendly and super easy to use that even if you have basic knowledge of web development, you can build an efficient customer-centered website.
WordPress is really powerful and flexible and you can build almost any type of website you want on this platform. That's why millions of well-known websites with high traffic are built on it. Some of the big names are:
TIME Magazine
TechCrunch
Wired
TED Blog
Vogue
The NASA Blog
And the list goes on…
If you run an agency that sells web design services but doesn't offer WordPress services, partnering up with a white label WordPress agency is a must for you.
You can unleash massive growth for your business by just adding WordPress website development to your services menu. Now that surely sounds impossible or hard to do as you don't have any experience with WordPress, but don't worry, that's what white label WordPress development is about. You don't have to manage your time to learn WordPress.
But it's not impossible too, as you'll be partnering up with a white label WordPress agency.
White label? Sounds confusing?
We'll explain it in detail below and talk about why it's a good option to consider for your business growth.
What Does White Label WordPress Development Mean?
Take this as a business arrangement where you pay a development agency to build anything for your clients on WordPress. It's like hiring a subcontractor to build WordPress websites for you, and you can resell those with your business's name and branding.
Your white label partner will hand over the sites to you, and you'll deliver them to your clients. From there, your clients can log in and make changes as they please.
Your white label WordPress agency is only involved in planning, production, and maintenance. Your business will be the main point of contact for your clients and they can see and interact with your website. White labeling is a common practice among different niches, but it gained the most popularity in the web design and development industry.
WordPress websites are a great product to offer your customers and you don't have to be a WordPress geek to convey it's importance and benefits to them.
The Benefits of Partnering With a White Label WordPress Agency
If you already run a software house or a services agency, there's one obvious benefit to your business; it's an extra revenue source. You can target a whole new audience and solve their problems by turning them into your customers, widening your clientele.
But what's the benefit of working with a white label WordPress agency? What advantages can such an agency bring to your business? Why it's more beneficial and profitable than hiring an in-house development team?
Let's dive deep into it:
Benefit 1: Access to Specialized Knowledge and Tools
From a development expert perspective, one of the main reasons to partner with a white label WordPress development agency is that they have an expert dedicated development team. While you make your website's front end more engaging and efficient, they'll ensure it functions as expected.
For example, consider yourself as an interior designer, and your white label WordPress agency as a carpenter.
You'll choose the design, layout, paint, and surface materials, and your development team will build it for you. If you want a specific type of cabinet, cupboard, or counter that's not available in the catalog, your carpenter (white label agency) will figure it out.
To make sure every website works efficiently and smooth enough to interact with, professional developers use a range of tools and plugins:
Here are a few of them:
Advanced Custom Fields (ACF): ACF is one of the most common and important WordPress plugins. It's used for building easy-to-use websites that your clientele can use to log into and make changes on their own.
WPRocket and Imagify: These two plugins are use to ensure the website loads faster and helps in decreasing the bounce rate.
Gulp: Gulp is used to reduce the code while keeping your website lightweight and efficient, helping it to load fast and make the user experience more friendly and smooth.
Foundation: Developers use this plugin to ensure your website is responsive across multiple devices and browsers
A quick thing to be noted. Most white label WordPress agencies are happy to communicate directly with your clients, only if you allow them. That'll make the communication and process smoother so they can add features and make changes that your client wants without causing longer communication gaps and resulting in faster project delivery.
If you aren't comfortable sharing the details from your white label agency with your client, this won't be a problem.
Benefit 2: Proven Process
In most cases, white label WordPress agencies also provide "regular" web development services as well. They have a huge clientele they interact with directly, and have generated their leads and sales.
This is good news for you. This means you can trust your white label WordPress agency has a reliable partner that you can rely on over time. You don't have to worry that an amateur development team is on the other side building your client's websites for you. These professionals make sure every step of the website creation process is completed.
Reselling websites run around trust, and every professional white label agency knows this. They understand that you have to be completely satisfied with the end product that you're going to put your name on.
That's why developers only get into the white label field after years of development experience in the industry. Throughout their experience, they understand the process so deeply that they can tell two things right away:
How long will it take the project to be completed?
What challenges and problems they might face?
Clients love it when projects are delivered on time (mostly earlier than the deadline), so yours will be thrilled when you give them an accurate timeline.
Benefit 3: Transparent Pricing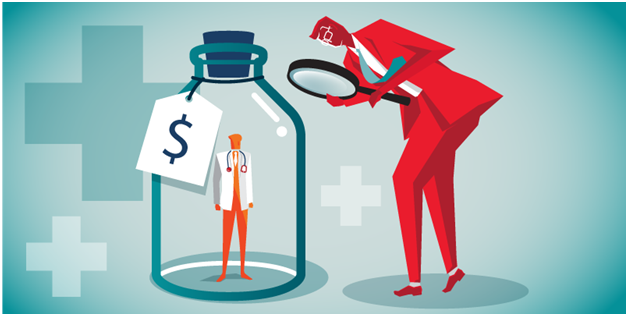 As we just mentioned, a professional development agency can tell right away how long it'll take to complete the project, based on their experience in the industry. This means they can also give you a relatively accurate cost estimate before they even start working.
How Does White Label WordPress Development Pricing Works?
Every agency has its pricing structure, so we'll only speak for the most common one in this regard. When these white label WordPress agencies work with another agency, they consider two factors:
Total Deliverables: Total number of pages and templates the client wants
Scope of involvement: Amount of work involved based on the given details and expectations of functionality, content loading, etc
The amount of work involved in a project can vary depending on the client's requirements. The best tip we can offer is to talk to your white label partner before you start the project to clarify what you need and how involved you plan to be.
Benefit 4: Quality Control and Bug Testing
Your clients want a professional and sustainable website that operates smoothly without any delay when their customers arrive. If it's too slow, crashes, links missing, or the images are broken, you'll lose visitor's attention and interest fast.
According to a study, if your website takes 5 seconds or more to load, more than 90% of your visitors will leave right away – before your website finishes loading. If the wait goes over 5 seconds, you'll lose more than 38% of visitors right away – before they even get the time to engage with your website.
A professional white label agency will test for bugs and errors to optimize your website's loading time, and run through tests to ensure all quality control processes and standards are met.
Benefit 5: Ongoing Customer Support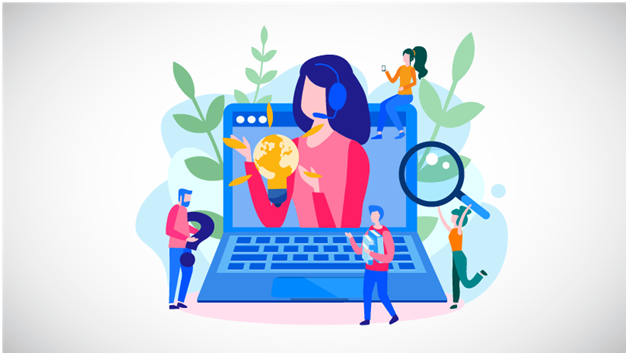 These white label agencies won't just build your websites; they'll also update and maintain them for you as necessary to make sure they operate smoothly.
This means you can keep these agencies on retainer to help you with:
Creating website backups
Updating WordPress themes and plugins
Monitoring website uptime and load times
Maintaining website security
Some agencies even provide ongoing support. In simple words, if your client faces an issue on the site and needs help to fix it, you can connect your clients directly to your white label partner for technical assistance.
This works as an extremely valuable service if you want to resell websites but don't know much about WordPress. You don't need to learn anything about the platform, yet you can be quite confident that your clients are getting the support they need.
Is White Label the Solution You Need?
Look, there's a reason why more than 39.5% of all websites are built on WordPress — it's an extremely powerful platform with a lot of functionalities and capabilities.
And if you sell web design and development services, there's going to be a time when your clients will ask you; Do you provide WordPress development services? And if you answer no, you'll be losing a lot of revenue which can contribute to your business's growth.
By partnering up with a white label WordPress agency, you can answer them with a BIG YES.
Conclusion
In conclusion, for businesses looking to expand their services, partnering with a white label WordPress agency can unlock new revenue streams and expert support without needing in-house expertise. This opens up opportunities to cater to clients seeking WordPress solutions, ensuring growth for your business.