It is a tedious task to run a website and take care of everything on your own. If you are having a WordPress site, you probably know that it requires your valuable time to maintain it, keep plugins and themes updated, write content, work on search engine optimization (SEO), and much more.
This becomes all the more hectic if you are running a business. If you don't have enough resources or a dedicated team of developers to manage the website, then it will be better to go for a maintenance and support service provider.
Such a service provider can handle your entire website and take the burden off you. You will then be able to focus on things that matter most— the business. Plus, it helps you to avoid website downtime, strengthen website security to protect against cyberattacks, and gain new customers.
In this article, we have listed the 7 best WordPress maintenance and support services providers in 2022.
1. WP Site Care

WP Site Care is a team of WordPress experts who can assist you by becoming your personal WordPress site coach. These experts will ensure that your website runs faster, safe, and secure.
The WP Site Care uses quality malware monitoring tools to handle the security holes and protect cyber-threats against your site. Their team will back up your database, files, and images to an offsite location in the cloud, so that everything remains backed up if things go wrong.
Further, the team will work on improving the performance of your website. If your site runs slow, visitors will leave it within a few seconds.
The plans of WP Site Care start at $79 per month.
2. WP Coding Dev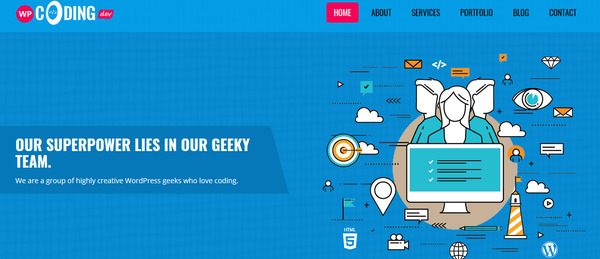 WP Coding Dev is one of the best WordPress development companies that can help you out with everything related to WordPress. They have an expert team of WordPress consultants to help you create affordable web projects.
It is a one-stop solution for WordPress websites, so that you can rely on them for many things. These include converting the HTML design to WordPress, solving the issues related to WordPress plugins, migrating your existing site to WordPress, and converting PSD to WordPress themes.
WP Coding Dev is also known for the development of custom WordPress themes. They develop SEO-friendly themes, which are responsive and pixel perfect.
If you want dedicated or part-time developers for your site, you can hire from WP Coding Dev.
3. WP Maintainer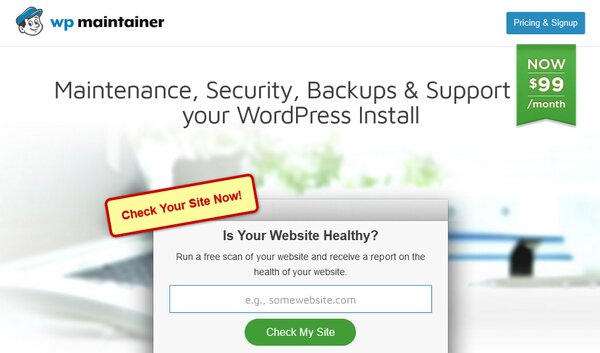 WP Maintainer is another top service provider of WordPress maintenance and support services. It offers a wide range of solutions, including security, backups, support and more.
When you go for WP Maintainer, the WordPress experts will audit your entire website to ensure that it is completely secure. They will monitor the site with Sucuri plugin, as well as create automated backups of your website database.
You will also get access to their ticketing support system in case you want to reach out to their team.
4. Fix My WP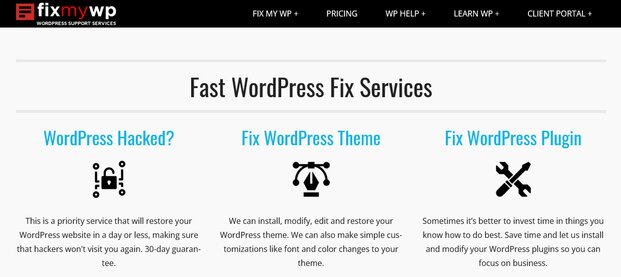 To empower WordPress site owners to have a stress-free experience, the team at Fix My WP manages the website to level-up your business.
They are known for their support services. You can go for them if your website is hacked, facing issues with WordPress theme or plugins, or any other thing.
Fix My WP keeps the website security on priority and restores your site within a day if it has got hacked. They'll fix the loopholes and strengthen the security.
In case you want to install, modify, edit or customize your WordPress theme, their team can do it, plus add new features.
They also provide a number of WordPress maintenance plans which you can choose according to your requirement and budget. These plans work ideally for you to outsource the site headache and focus on growing your business.
5. WP Buffs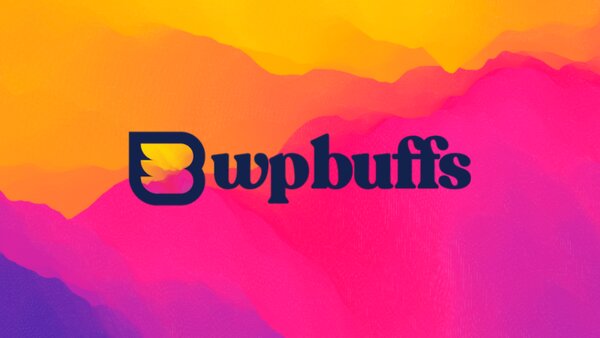 WP Buffs are an excellent choice when it comes to maintenance and support services for WordPress websites.
All you need to do is submit your request via email and they will resolve your ticket within 24-48 hours. When you sing up for their care plans, you get access to their support 24/7.
They are a global team working around the clock to optimize, maintain, edit and update your WordPress site. Their team of technical Buffs "have your back" when it comes to taking care of your WordPress website. They work with both direct customers and white-label partners whether you have 1 website or 1,000.
Additionally, they offer free eBooks, technical tips and techniques on their blog and WordPress webinars.
6. Fix Runner

Fix Runner delivers affordable WP Maintenance services and without compromising with the support. You get 24*7 support with cloud backups and uptime monitoring as well.
They are ideal for small businesses that wants their business website to be active and quick support. Once you face any issue, just ping the support team and they are super fast in responding.
7. Maintainn

Maintainn can make your life easier with its ongoing WordPress maintenance services. What makes it different from the competition is that its team of experts use and partner with most of the WordPress hosting companies, themes and plugins that you use.
They cover WordPress website design, development, security, updates, blogs, brochure, e-commerce, and almost everything that you can think of for your site.
When you opt for Maintainn, your core site will be updated weekly, along with all the themes and plugins. The database and file system will be securely backed up to off-sites, so that you don't lose any data.
For multi-layer security, their team uses Sucuri, which monitors the site 24/7 and keep it secure.
Wrapping up:
If you are looking to handle your WordPress website to experts who can keep everything just perfect, then mentioned above are few of the best options for you.
If you have any query, feel free to let us know via the comments below.