Conversions are indeed the cash crop of any online business module. They are one of the mega sources of earning. In the present era, companies are investing more and more in their online presence and have been continuously adopting different modes of marketing in a bid to capture and convert a visitor into a customer.
The massive adoption of creative schemes has resulted in cleaner and more compelling designs that can breathe life into the brand and help create a wow experience which can lead to a higher on-site engagement and conversion rates.
It is easier said than done, especially in the case of conversions. They are indeed difficult. 42% of B2B marketing professionals believe converting leads into customers is their biggest challenge and 25% have trouble dealing with their lead conversion rate.
Whether you are trying to appeal and attract your 1st customer or the 10,000th one, generating organic traffic to your online store is a crucial part of boosting your business overall reach and digital footprint. It is highly recommended ensuring your site is optimized for conversions, getting a good jump in traffic could mean substantially more customers and more sales.
Knowing how to enhance website sales and conversions is quite critical for the health of the business. Even if your product is highly demanded but your website doesn't effectively convert online flow of traffic into customers, then most probably you will struggle with online marketing. It doesn't matter how much advertisement you carry out, if the people you are pitching your idea do not enjoy their experience on your site, you will waste considerable amount of time and money.
For instance, a consumer is interested in the product you have to offer and ends up on your website. However, due to the poor structure of your site, they lose interest or will simply choose another competitor. Your website should effectively guide them through the purchase cycle and convince them to purchase your product or services. This is what conversions are all about.
Top Impact Strategies to Boost Conversions
A website conversion is merely the act of converting website visitors into customers. Following are some of the key tactics that will help you boost website conversions.
1. Focus on Your Website Design
There is no denying the fact that the first impression is indeed the last expression. Your website design is that first impression of your brand for your customers. It is 2019 and your website should look like it. It is highly imperative that your website has an attractive design which entices your visitors to want more. The design however, should be consistent with the overall theme of your brand's logo and branding.
In the current digital setup, majority of customers prefer mobile surfing. Around 60% of website traffic is mobile, which proves that a majority of your users will access your website through their mobile phones. If for instance, your website is not mobile friendly, then you are surely losing a big chunk of your website traffic. The design of the site should be effectively functional with mobile devices, tablets and desktop computers. Make sure the layout is optimized and think out of the box if you really want to convert visitors into customers.
2. Effective Use of Social Media
The world of social media has been on a rapid growth. To increase website traffic for your online store, you need to be broadcast your business in front of your target audience. You can create highly targeted campaigns that can really provide tailor made ads to customers who are most likely to click through and buy your products.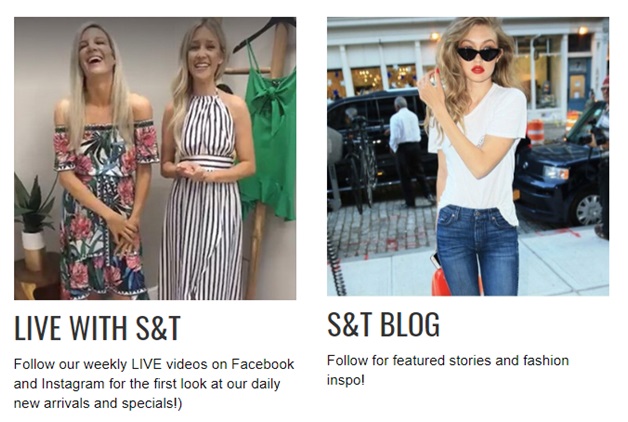 Take Sophie and Trey as an example, they have used social media to great advantage. They have proven to be quite innovative in crafting up ways to interact with their customers as they have come with a live video session on Facebook and Instagram. They do this to give their customers first look of their new arrivals. This mode of interaction has really helped the brand in gaining popularity and acceptance.
3. Show Compelling & Clear Value Proposition
The potential of your conversion rate is heavily dependent on the value proposition, making it the most decisive conversion factor. There are numerous marketers who try to improve results by altering elements like colors, sizes, images, button shapes, incentives, and so on. Hence, the first step should be focusing and strengthening the value proposition of the brand.
Compelling value proposition reflects clarity in the mindset of the people concerned with the business.
4. The Role of Public Relations
The use of PR has been quite an evergreen one. Print publications, commercials, live events, email, and advertising can still be a mighty effective tool in building good public relations, which in return can help the firm in increasing conversions. This method becomes even more potent when combined with text marketing. There can come a time when a prospective customer is technically offline, but with the huge presence of mobile phones, the opportunity for an immediate action always remains as a viable option.
5. The Use of CTA (Call-to-Action)
Expert marketers want customers to be impulsive in their buying decisions. With that in consideration, your calls to action should be successful in creating a sense of urgency using powerful verbs and strategically placed adverbs. Take Full Bundle as an example, they have placed "our work" in a manner which makes it stand out against the grey background and immediately catch the attention of visitors.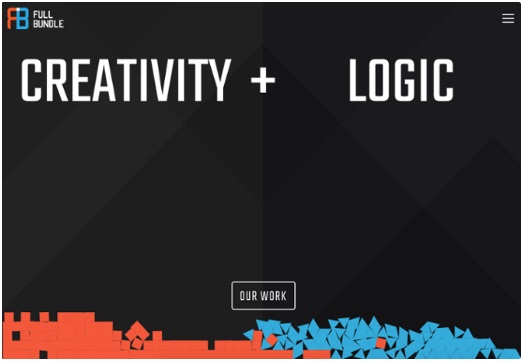 It is crucial that your CTA button should be short and succinct. Try to keep your CTA eye catching and appealing.
6. The Growing Implementation of SEO
When customers search for your products online, ideally you will want your brand to be among the top searched. The prized top position is a key element for producing sustained, qualified and organic traffic for your brand. SEO is fundamentally a process of fine tuning your website in order to increase the probability of ranking high in search results for relevant keywords. Search Engine Optimization is now a complete science which online firms need to be hands on with especially if they want to enjoy high conversion rates.
The Bottom Line
Conversion rate is the true reflection of the marketing efforts of the firm. This indicates the effectiveness of the marketing plans, ROI and how many leads you are converting into sales. It is quite important to break down the conversions into factions and analyze each element in order to adjust as per requirement. The above mentioned strategies can help the online business appeal to the visitors and turn them into lifelong customers.