Nothing happens by chance especially in today's world where everyone is craving hard to gain the top spot. Of course, several technologies and platforms are seen competing but no matter what, Magento keeps winning. I personally find Magento eCommerce website development a revolution; it has become the next horizon to explore. The following blog presents how a few Magento extensions can enhance your business.
Being one of the most powerful eCommerce platforms, Magento offers a virtual storefront and helps in selling directly to your valuable customers. At the moment, business processes are many such as product management, payment methods, shipping options, checkout processes. And they can be made easier just with the help of a few Magento extensions. For example, If you wish to increase the functionality of your store, a Shopify app is the solution to take into account. As a store manager, extensions can make your life easier. Besides, they can even do both, improve the ease-of-use and add great features for your customers.
1. Magento Email Templates
Gone are the days when people used to have archaic email templates for your customer's transactions. In the present scenario, customers hardly read these old-fashioned emails. In fact, now you can also use receipts and other transactional emails (orders, registration, etc.) to build relationships and cultivate returning customers.
Magento Email Templates, in particular, helps in achieving these long-term business benefits. With the help of targeted promotions, customer segmentation and search engine optimization can at the same time attack as well as allure customers to continue browsing through the displayed products. This is not necessary at all, as alluring can be done even after they have already performed a transaction.
Magento Email Templates offers seven styles to choose from. Right from photos to texts, font, and color, everything can be customized for all your transactional email templates.
2. Bronto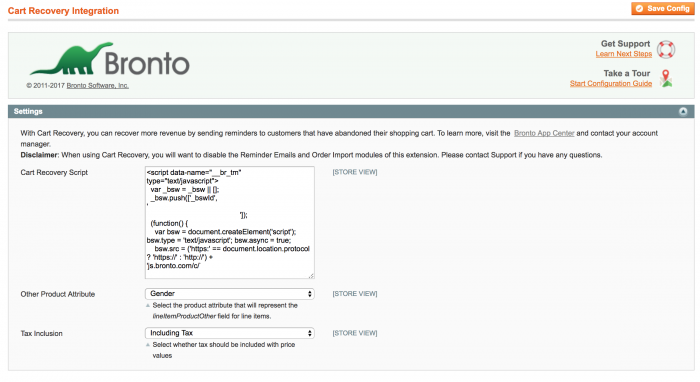 Personalizing your communication, reaching out is the only way to engage and cultivate customers. If you check reliable forums, I am sure you will find people raving about how much Bronto has helped or increase their revenue, email marketing conversions.
Depending on customer information and previous purchases data, the extension indeed allows businesses to create targeted campaigns. With its drag-and-drop workflow, Bronto is quite comfortable in terms of use.
Here highly targeted emails are sent using RFM metrics (Recency, Frequency, and Monetary Value) or historical purchases. Bronto is capable of inserting Product Recommendations into transactional emails, sending abandoned cart reminders, wish list prompts, and product review requests.
3. Instagram for Magento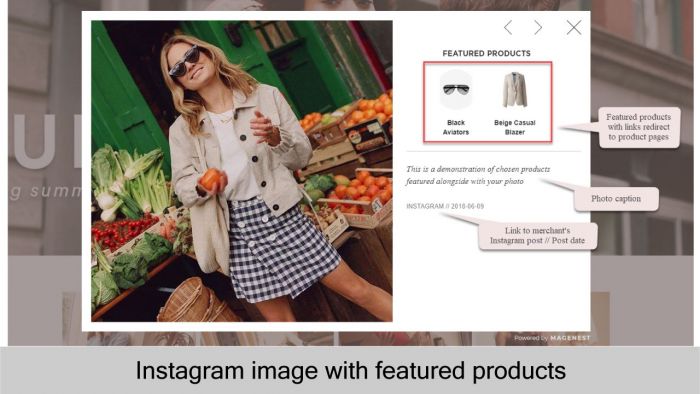 Being a significant marketing channel, social media is riding on a wave. Now, do you think that your brand's primary target market is the young and tech-savvy people? If so, I am sure they must be having their own Instagram accounts. It may quite interest you to know that this module creates a sidebar mini gallery as well as a full gallery page on Instagram, where each
one can be configured separately to use a different user. Moreover, there is no coding needed for this extension. Instagram for Magento offers:
Choosing the right placement of your mini gallery (mostly in the left sidebar)
Right sidebar or footer Shortcodes uses Magento's native js library for faster loading times
No added jQuery
4. SEO Hub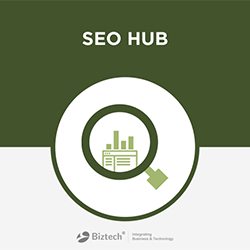 Search engine optimization is no longer a luxury; it has become a pure necessity. Are you willing to improve your rankings in SERPS? SEO Hub is an incredible extension at your service. The extension surely helps in managing and optimizing Meta descriptions, heading tags; data feeds, URL redirect, and more. If you need any assistance in the backend side of SEO, this Magento extension has it all! Also, it can generate a sitemap for you.
5. Automatic Internal Links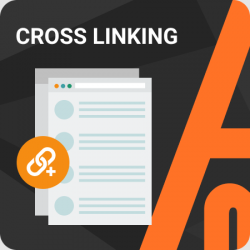 Several SEO experts recommend using internal linking just to establish a site's authority as well as to propagate the website's architecture. For those who have no idea regarding internal links, they are mere links on a post going to other pages within your website. Technically speaking, these links point the search engine to other previously uncharted parts of your website. Which means you can use them to associate all items concerning the same product category. For this purpose, you can use Automatic Internal Links on your Magento site which helps in inernal linking. Now did we mention before it is easy to use too! All you have to do is
Add your phrase into the plugin settings as well as the URL that you want to link that phrase to
Next is to assign as many variations of keywords and URLs as you want (by doing this you will decide how many times you want links to appear within the post)
Also, you can write multiple links pointing to a single URL within one post.
Now, it's like whenever you try creating the post the plugin will automatically create the anchor text links for you. Do blogging as you normally do without keeping any glitches in mind? In case, if you want to add additional keywords and URL, this will be the only time considered where you need to go back into the settings.
6. Metrilo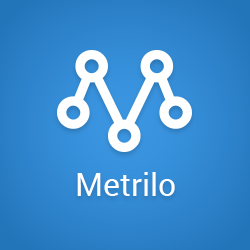 Call it all-in-one analytics, call it CRM or even email marketing platform- Metrilo provides great assistance when it's about putting an actual face to all customer numbers. Admit it; your store keeps on generating data all the time and this Magento extension processes it to offer you a relevant report regarding your customers/visitors and their behavior which can be used to build highly personalized email campaigns to yield better results.
Perhaps, it also helps in segmenting your customers in regards to big spenders, coupon lovers, cart abandoners, loyal customers and large-order shoppers, or any other segment.
7. Featured Products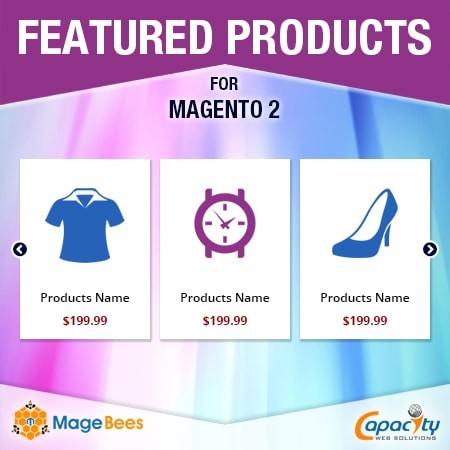 Featured Product is a free Magento extension that aids you in displaying the "stars" of your store. I am sure having a beautiful product slider will provide great assistance in stunningly highlighting your products like never before. The extension also allows you to move the slider wherever you'd like it to appear (home page, left/right sidebar, etc.). Its key features include:
Easy to install and use
Ability to use the shortcode
Mobile friendly
Free and reliable support
Supports multiple languages and stores
Wrap Up
Life is full of possibilities, and so is the field of Magento development. Of course, you will find plenty of other extensions out there just pick one which can help your business. Remember, The sky really is the limit- Turn your virtual storefront into pretty much anything you can dream up.