As the eCommerce industry flourishes, the online market has only become more and more competitive for online store owners. Hence, today turning clicks and visitors into sales and customers is really an art in itself.
With increasing competition where some eCommerce websites are enjoying the popularity and increasing sales, some online stores are only trying to survive in the tough market situations.
Hence, here are 7 surviving tips for struggling eCommerce websites.
1. Sell with minimal delivery charges
For online store owners, delivery or shipping charges might be another way to stretch their margins on each sale made and increase their profits, but this just may be a way closer to lost sales and abandoned shopping carts.
All people would want to feel good about their new purchase, however, its only upsetting to find a perfect product and then discover it costs extra to get it brought to you.
Moreover, today as increasingly online stores offer free shipping, charging extra fee for shipping and delivery, with intention to make profit, is like pricing your e-store out of the market. Hence, if it is not possible to for you to provide free shipping facility then simply charge the minimum.
2. Provide the best possible photos of products
One of the most significant reasons for why some people even today feel hesitant when buying online, is the inability to touch and hold the product they want to buy. From jewelry to clothing items, often product quality is judged through sense of touch.
High-quality product pictures from all possible angles is the way to tackle this drawback. This also helps the brand make a better first impression and gain customers' trust by helping them make a well-informed purchase.
Moreover, if you sell some particular products with too much details, then providing an image zoom function can be important as well so that buyer can view all product features with zoomed view. You can give your customers a real-life impression and it might just be the final push to make sale.
3. Provide option of live chat
eCommerce websites can easily seem indifferent to their customers, with lack of any face-to-face communication, they are at risk of appearing impersonal and out of reach. However, a live chat option and personal contact on your online store to help a customer get assistance by a real person in case of any confusion is the way to avoid this risk.
The best practice is to show your business's contact details clearly, as it shows to your customers that you are happy to get contacted by them. Customers feel good to know that if they have any questions or feedback on their purchase they can easily get in touch with the people they are buying from. Hence, setting up a live chat feature in your eCommerce website is definitely worth it.
However, you should only offer the option of live chat if you have resources to provide the facility in set hours otherwise it may be the reason of frustration in customers.
4. Follow up with abandoned shopping carts on your online store
Every now and then a customer would select product they want to buy, place it in the cart and then they would drop out, not make the sale and abandon their cart in between.
You should contact this visitor by sending a follow-up email as soon as possible after the said incident, as a last effort to capture the sale as long as the customer is still in market for purchase. Moreover, for this email to be effective, it is important that the email content is customized for this customer, it mentions the specific products or services the customer wanted to buy and try to encourage by highlighting benefits like free delivery.
However, another way to further ease the process for this customer is to add direct link back to the abandoned shopping cart, so customer can make the purchase in just one click.
5. Don't keep customers waiting without an estimated delivery time
As an online store, you should never let you customers wait for days and keep guessing for when they will receive the product. It can have worst outcomes for you than your customer. Hence, help your customers feel confident about buying from you by giving them an authentic estimated time of delivery.
You can provide this information to your customers based on standard services or if it is applicable to your business then you can provide options for speed of delivery, such as express courier and super save delivery.
6. Make payment methods safe, secure and seen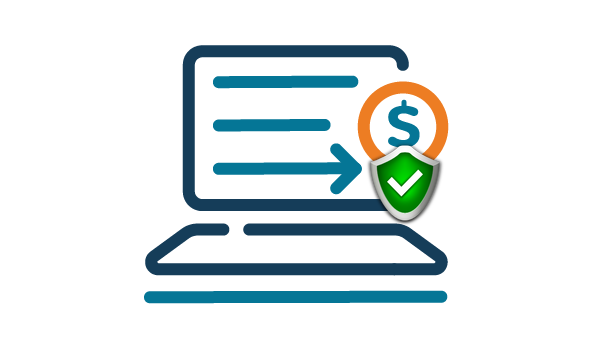 PayPal, credit card or entering bank information, it is a must for any eCommerce website to make their payment options safe, secure and seen for customers. It is easier for people to buy from a website that offers their trusted payment options. Moreover, showing secure payment banner alongside the payment options is another way to get customers to trust you.
Openly showing your safe and secure payment options on your online store will give your customers some peace of mind. Furthermore, as different customers can have different preferred form of payment, it is always good to offer a few options of payment so you don't miss a sale because of this.
7. Encourage customers for reviews and feedback
Customer reviews and feedbacks, now are considered to be one of the necessary elements of an eCommerce website and considerable number of positive reviews can help erase pre-buying anxiety of their customers. Hence, alongside the shipping and delivery costs, products reviews and customer feedback is another factor that affects customers' online buying decisions.
However, customer reviews make up to be new and unique content on web that appears on search engine pages and they can add to your click-through rates. Hence, customer reviews are also beneficial in terms of SEO.
Conclusion
The home page of your website is like the face of your online business. However, since visitors' first impression affects if they become part of your sales or bounce rate, you need to get everything right the first time to benefit from customer's confidence and return business.
Therefore, follow through the above tips and not only survive but flourish in the ever-expanding online market.