Photo editing is as crucial as photo capturing. Once you click the capture button on your device, you need powerful photo editing tools that proffer you tools so you can illustrate what is in your mind in a digital space. On the whole, it should not lack features, thus not limiting your artistic skills.
Photographers always look for tools that will help them craft visually pleasing images. But with the plethora of free and paid tools available today, it can be overwhelming to decide on the app that suits your needs and budget.
Moreover, you might be looking for free tools as Adobe's premium softwares are not affordable to everyone. In this guide, we will look at some finest photo editing softwares – free and premium – for creatives of all experience levels.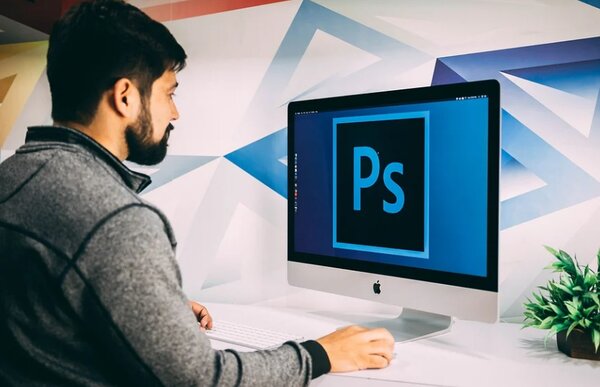 Adobe Photoshop is a professional's first choice for the wholesome transformation of images that gives you ultimate control over photo editing. A mixed bag of AI and a wealth of show-stopping features in its bucket that let you edit, enhance photos and artworks.
As far as, UI is concerned, it has an intuitive and sophisticated interface. Many beginners struggle as it incorporates a bunch of baffling features developed for complex editing, especially for those who work on graphic designing and layered assignments. It is a tool where you can unearth your creative potential and enhance editing skills. It has all the bells and whistles a professional can wish for like background remover, Scrubby Sliders, color pocket tool etc.
Since its inception, Photoshop has always been a prime choice among photo editors. Newly added Adobe's nonpareil are sense AI, Layers, Selection tools, Masking tools, 3D feature, Creative Cloud, repairing flaws, Smart objects, etc. are most favored by professionals.
Key features:
Top-notch 3D tools
Smart objects
Layers
Color channels
Filters
Cost:
It's premium software that you can use by paying 9.99$/month under the plan offered by Adobe, along with cloud storage, Adobe Portfolio, Adobe Fonts, Adobe Spark, and access to the new features.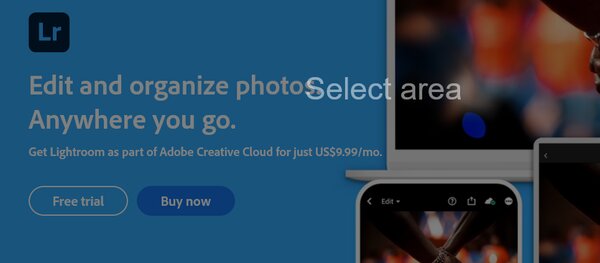 The list can't be completed without mentioning Adobe's masterpiece — Lightroom — which is more than an editing tool.
Though both photoshop and Lightroom are powerful image editing softwares by Adobe, flaunts a bunch of amazing features developed to meet the needs of the professionals of all experiences, Lightroom excels in terms of easy-to-use features and provides greater control to make premium edits and manage photo library.
The major difference between both two (Lightroom and Photoshop) is that Lightroom offers a clean interface, not stuffed with the tools as Photoshop contains. And also cloud storage to create a photo library in the cloud and manage them on the app.
Intuitive interface
Lightroom is much more than a photo editing tool. Unlike photoshop, it also offers you an image management option with storage where you can create a database of images and quickly use them whenever you want.
If you have a considerable amount of photos to edit, Lightroom is a great choice over others as it also offers storage and image management to help you organize images while providing almost everything a professional photographer needs. Besides, you can download and apply free Lightroom presets to your images to preserve a coherent look across the entire series.
Key features
Advanced editing tools
Rich Filters
Highlight and reduce noise
Jaw-dropping effects
Cloud Storage
Healing brush
Presets
Sliders
The left panel enables you to access your image library at one click, while the right-hand panel has an editing portal. It has a great number of features and it is hard to mention every feature here. A lightroom is a complete tool with which you can enhance every aspect of your photos.
Price: 9.99$/Month

GIMP is a free image manipulation tool, mimicking Photoshop, and is a very popular editor among graphic designers, photographers, and illustrators. It provides all the essential tools a professional editor requires for the advanced manipulation of images.
Free and beginner-friendly
Compared to the above-mentioned editors, it incorporates fewer features but is equipped with the tools to draw or add professional-looking effects. Even though it's free, many consider GIMP a rival of Photoshop.
Famed as one of the best open source free tools, GIMP is a prime choice for those who are not comfortable with Adobe's paid subscription plans. It almost offers the same features and layout as that of Photoshop.
Moreover, it can be customized further, meaning, you have full control over its interface and change it completely without any restriction so that you have a perfect editing environment that suits best to you.
Key features
Color management tool
Plugins
Easy-to-use
Painting tools
Advanced manipulation tools
Channels
Image retouching
Masks
Price: Free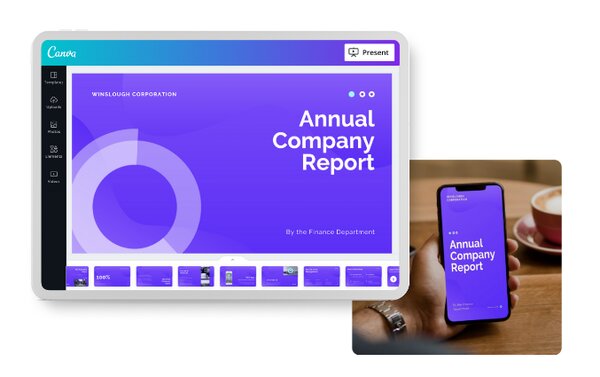 Canva is great to start with if you don't have prior editing experience as it features basic editing programs and thousands of templates that help novice photo editors add striking effects on photos and edit them with ease.
What can you do with Canva? Unlike Photoshop, it doesn't offer you pixel-level control over images, but you can easily design cards, flyers, lesson plans, backgrounds, add texts on images, and much more with it. It has more than 8000 free templates in its directory for you.
It offers various in-built tools to enhance images, add content to photos, and use different kinds of templates in the background with a simple drag-and-drop feature.
In addition to this, you can learn editing skills with their virtual classroom — design school — where a great number of video tutorials are available on various kinds of topics.
Key features
Photo effects
Thousands of free templates
Drag and drop feature
Blur photos
Thousands of free icons
Photo frames
Stickers
It has a bunch of coolest features to design enticing and creative artworks. Canva is a great tool to design catchy images and social media content.
Cost: Freemium
Canva's paid service; Canva Pro and enterprise unlocks the environment where you can work and collaborate with the team simultaneously.

Luminar AI, as its name says, uses artificial intelligence to automate complicated tasks to aid you to achieve premium editing with ease. Luminar AI is fast, revolutionary, innovative, and offers a great number of templates and effects created using AI.
Quick and fast
Its AI is so powerful that you don't need to spend much time learning how to use it, moreover, it shares the same shortcut that of Photoshop and Lightroom. For this reason, it can also be used as a plug-in for Photoshop and Lightroom.
Skylum Luminar aims to make photography editing as simpler and straightforward as possible by utilizing the power of artificial intelligence to automate tasks
Key features
Infinite Pix
PhotoXpanse
Neural Network
Templates
3D effects
Cost: You have to pay a one-time fee of 79$ for one device while 99$ for two devices to use.

PicMonkey is a great tool that lets you create stunning social media images, logos, business cards, high-quality visuals, along with a large inventory featuring 9000+ graphics and textures to use.
PicMonkey lets you transform an ordinary image eye-catching as it has plenty of templates and graphic designs that you can use to create perfect marketing material. Apart from this, you can have a wealth of amazing features such as instant background remover, color changer, filters, touch-up tools, fonts, and much more.
It has both design tools and a photo editor in its store enabling you to edit and create tempting designs.
Key features:
Photo filters
Smart resize tool
Instant background remover
Thousands of templates
Millions of stock photos
Effects
Cost: PicMonkey plans start from 7.99$/month that includes services like cloud storage, a library of fonts, premium tools, shared folders, and many more.
Conclusion
Ultimately, the quality of the image you produce depends on your skills. Photoshop, GIMP, and Lightroom are very popular among professionals and used widely in order to create premium images, especially – Photoshop & Lightroom. For a beginner, Photoshop and GIMP can be tiring to use if you use the advanced features without prior knowledge.
On the other hand, Canva, Luminar AI, PicMonkey are less complicated to use. Using Adobe Photoshop can be exhausting for beginners but it has the power to let you draw what is in your mind.