A Quick PPC Overview
Pay Per Click (PPC) is a form of online advertising that allows businesses to get in front of web users that are searching for certain services and products on a search engine like Google. Every time a web user clicks on an advert, the business that owns it pays for it, hence Pay Per Click.
This means that business only pay for people that actually want to engage in their advertising, allowing them to target certain demographics and interest groups and only paying for each interaction.
Essentially it is free to have an advert shown to web users, also known as Impressions, and businesses are charged every time users visit their website, which is known as Clicks.
Pay per click advertising is an effective way to market your website or products as you always know how much each action is costing you and how much return on investment you are actually getting.
For this reason, it remains one of the most popular methods of reaching customers online, with millions being spent everyday on big search platforms like Google Ads.
PPC in Practice
To make the most of PPC, an advertiser needs to create relevant advertisements that stand out from the rest and place them in places that will suit their target audience.
The main advantage to PPC over organic search engine marketing is that it provides more control over the results and the placement.
Organic search results are always at the mercy of Google's algorithm, however PPC results can be fairly consistent given the right settings and budget.
This offers more control over what content a potential customer will see when they conduct a search.
If your budget allows it, you can potentially appear at the very top of the paid results every, although this is more likely to be around 90% of the time, depending on how much competition there is.
What is Local PPC?
Local PPC is just Pay Per Click marketing but employed at a local or regional level. PPC campaigns can be utilised globally, nationally and locally, and how far you cast the net will depend on the type of business you are and what level of customer base you are trying to reach.
For example, if you are a soap manufacturer that wants to sell products all over the world, you need to roll out a global PPC campaign, and if you are training agency that needs to target companies in your country to offer services to, you need a national PPC campaign.
Lastly, if you are a pizza company that want to sell more pizzas to people in your area, you will need a local PPC campaign to help more people find your business.
While all these campaigns share similar techniques, there are some key differences that make them stand apart in a real business application.
In this article we will unpack some of the essential techniques for running a successful local PPC campaign.
Local PPC for Local Businesses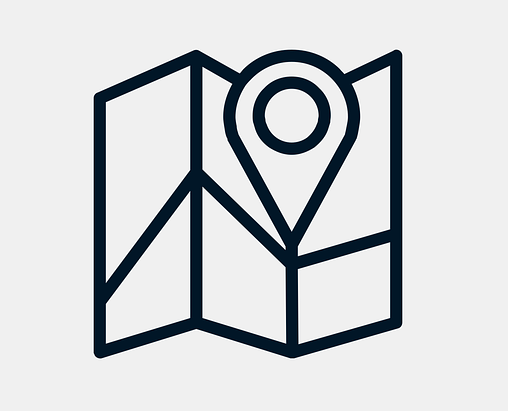 If you are running a local business, then you can definitely benefit from local PPC campaign.
You could setup your own local PPC campaign on a platform like Google Ads, which is fairly user-friendly for those who might not have a lot of experience in setting up online adverts.
If you need assistance with your campaign, you can always hire a local marketing agency or freelancer to help you with your PPC.
An agency comes with the advantage of already having the knowledge needed to setup a campaign and start getting results.
It can also be even more of an advantage if the agency or freelancer has some kind of experience in your sector, so they know what kind of challenges you might face,
Experience goes a long way in PPC, so if you can find someone who is already well versed in your business area it can save you time and money in the long run.
Choosing The Right Keywords
With the help of a local PPC company, you can make your business more accessible and increase your sales, but before starting a PPC campaign in your area, you need to find thebest keywords, which can be associated with the kind of business that you have.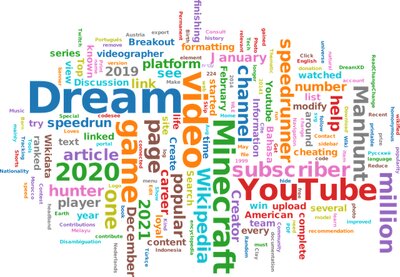 Generally, when you select keywords for your PPC campaigns, you should consider three things:
The competition
The search volume
The ROI
One of the most important things to do before starting a pay per click advertising campaign is to thoroughly research keywords that are most likely to attract customers.
Keyword research should include both the search volume of the keyword as well as the level of competition for similar keywords.
Many webmasters make the mistake of choosing highly competitive keywords that will cost them heavily.
For a pay per click campaign to be successful, the keywords you choose must be well placed within the search engine's database.
If the platform that you are using shows relatively low competition for a keyword, then it is a good choice for your campaign.
On the other hand, a keyword has high competition, you can expect minimal response from your potential customers.
But if you choose the keywords well, then it is possible to increase the response rate as well as to obtain a good ROI.
What About Negative Keywords?
Negative keywords allow you to exclude users from seeing your ads, allowing you to further streamline your campaign and make sure you aren't wasting any budget.
They are the exact opposite from normal keywords, meaning that when you add a negative keyword, if someone searches for it, your ad will not appear in the results.
If used properly it can really help to keep your campaign on track and ensure that your budget is not wasted on unwanted clicks.
Most agencies generally agree that it is best to make a negative keyword list and to let Google use it across multiple campaigns.
When creating your negative keywords list, think of all of the ways you could incorporate negative keywords into the search query to exclude unwanted searches and drive more relevant traffic to your website.
Location Is Key
Obviously, we cannot talk about a local PPC campaign without talking about the importance of location targeting.
With the help of geo-targeting, you can make sure that your ads only appear in your selected locations.
Locations can be selected on Google ads with postcodes, names and also pin drops, allowing you to target a broad area or surrounding zones.
As you can imagine, if you are a local restaurant, your target audience is going to be people within a 15 mile radius of your location.
If you do not select locations properly, Google could end up showing your ad to people all over the country, or even the world.
Think about your local customers carefully here and try to make a target area that is not too small but is also just big enough to capture surrounding people.
Measuring Success
The next thing you need to understand is the conversion rate, which is the number of people who take your desired action, like a purchase or visit.
You should measure the rate of conversion so that you can improve the response rate and obtain more conversions.
It is seen that most of the online advertisers do not focus on this measurement, but they do not understand that it is very important.
By understanding the conversion rates, you can easily measure the effectiveness of your local campaign and choose the right keywords and the right ads for increasing your brand awareness as well as increasing your profits.
Know Your Audience
When it comes to increasing the profits, you can also take the help of segmentation to understand the response of the local users and find out the interest of the local audience.
You can segment the ad copies based on the location, gender, age and by other demographics of the local users.
This can make your ads even more relevant and ensure that they are only shown to those who take a direct interest in them.
Audiences can also be created based on previous actions, like previous conversion or even those who visited your site already.
This is called Remarketing and it can be very powerful within a local PPC campaign if used correctly.
Ad Scheduling
Ad scheduling is very common with local PPC campaigns, as advertisers know that people will often search for things at certain times during the day.
With an ad schedule, you can set your ads to only appear on certain days of the week.
This might be useful for example if you are a bar or club that only opens on weekends.
You can also schedule your ads with increased bid limits, meaning that during certain times of the day you can pay more to achieve the top positions on Google Ads.
Improving your Local PPC Campaign
Improvement is crucial to ensure that you are getting the best possible performance out of the campaign.
Google actually helps you with this step with its Performance Recommendations.
These recommendations are automated, however they are usually very accurate in determining flaws in your account and areas you can improve on.
Once your ad has been running for a while, you might consider changing up your bid strategy to try to beat the competition.
You can also add more keywords and negative keywords to keep your campaign on track.
Conclusion
Marketing your business with PPC requires a great deal of creativity and perseverance.
The challenge is to remain persistent with your marketing efforts and create a marketing strategy that will work over the long term.
PPC advertising allows you to reach a wide audience quickly and cost efficiently, but it takes time for those users to become familiar with your brand.
By taking advantage of the opportunities offered by PPC platforms, you can take advantage of this brand recognition almost immediately.
If you are unfamiliar with PPC platforms, it is highly recommended that you seek assistance from a management company.
With their knowledge and experience, they can guide you through the process of creating effective PPC advertisements.