Today, we all are fully aware of the coronavirus and how fast it is spreading throughout the world. From China, Italy, Spain to the US, every corner of the world is struggling to overcome the COVID-19. WHO has already declared it a pandemic.
No one knows how many people will get infected with this disease and how many will survive, but one thing is certain that the stock market has already faced the wrath of COVID-19. Stock markets across the globe have been crashing down and big companies like Facebook, Google and Amazon have already lost millions of dollars.
Where big companies are struggling due to lockdown situations, in this situation, small marketing agencies and business units are not far away from the impact of COVID-19. Normally, in marketing and online business setup, marketers have to be personally interacting with numerous clients and sometimes have to travel, but that's not possible today. So, now in this, how will businesses grow and marketers work?
The marketers and businesses are getting heat from the coronavirus crisis, but how much? This extent we have to study ahead.
Impact on Ecommerce
When the shutdown was first announced in the US, then brick-and-mortar businesses were shut down as they are part of the non-essential services. But, slowly with the spread of COVID-19, the number of eCommerce businesses and other related businesses have been shut down as well. The eCommerce brands like Reformation, Marysia and The Frankie Shop, and retailers TJ Maxx, Marshalls, Victoria's Secret, and HomeGoods are mostly affected by the situation.
But, we can't ignore the other side of the coin that due to self-isolation, people are hesitant to visit the shopping malls, thus, they are ordering essential commodities online. As a result, Amazon and other grocery stores aren't able to complete their orders on time due to rush. There were also quite a few businesses that grew their sales during Covid pandemic.
No Organic Traffic
It has been reported by Google that in February the search for coronavirus has been increased by up to 260%. But, this phenomenon isn't applied to other SEO searches as the rate of organic traffic has drastically dropped down in the last few days. Here, we are not talking about one or two nations' trends, but the overall organic traffic rate has gone down. This is a great headache for marketers who are struggling to rank their client's business.
Not only the search engines, but the social media platforms like Facebook and Instagram are behaving differently today. The posts related to COVID-19 are trending all the time and the comment section is flooded with negative comments. So, this is a tough situation for the marketers to pull their client's businesses out of the pitfall of social media.
Advertising Business Is Changing
Now, if you are planning to host events or programs on location to promote your business in the upcoming days, then undoubtedly it's going to negatively impact your business. However, if you work on organizing online events or sending promotional emails to your clients, then this would be a new way of advertising your business in this situation. Your traditional methods of advertising business won't work in the coronavirus crisis.
You have to implement digital marketing methods in your business to grow it. So, this will eventually boost the operations of digital marketing companies that use different online marketing tools to grow their business.
Revamp Business Strategies
The direct or indirect impact of the COVID-19 can be seen in numerous business fields. The simple example of the change can be seen from the fact that shortage of hand sanitizer, bleach, cleaning wipes and other similar products due to the spread of a virus. This will result in the temporary change in the company's business culture such as work from home policies that have been deployed by reducing the tourism plans.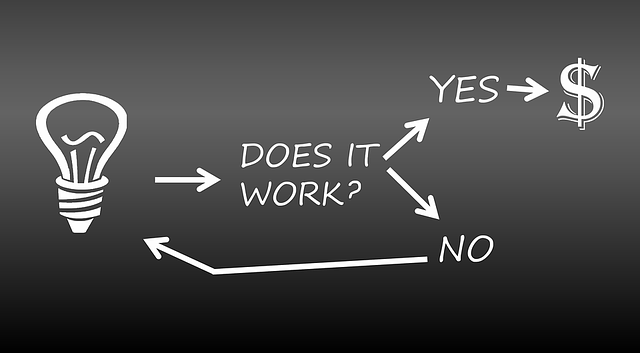 Some of these changes are very stressful, but the interesting thing that marketers should look forward – is to calm the nerves of the customers by providing a clear and accurate messaging system. However, for marketers, it is hard to keep their ads up to date with the situational change. For instance, if your client has a product which is selling like a hot cake without advertising, then you should avoid wasting your resources on advertising that product and use your resources on less popular products.
However, for the brick and mortar business, the different change in the business strategy is required. They might have to limit their budget or drop certain campaigns. Some clients are worried about the low response, thus it is a good idea for marketers to pause non-essential campaigns for a time. Moreover, the small business organizations that have a small budget, they need to reconcile budget spending on marketing to mark the success.
Influence on The Travel Sector
If your business is based on the travel and tourism industry, then things are going to change a lot for you. In different countries, travel has been banned especially in high-risk countries. On the top, some nations have banned non-essential travels as a precautionary measure.
Today, the flight rates have reduced by 90% in the course of the last 30 days and the availability of cheap flights has increased rapidly. That means people don't want to or can't travel right now. Thus, travel businesses should focus their attention on long term strategies. Companies should try to advertise trips in the low-risk areas and should offer some additional incentives to travelers.
By shifting your business marketing plan to long term can be very beneficial for your business in the future. It has been predicted by travel business experts that a huge shift in the industry will be seen in 2021. Thus, marketers should revise strategies in both web portals and ad campaigns of their clients to make them ready for the future.
Telecom Technology Industry
The coronavirus pandemic has been affecting the distribution of the supply chain. Today, when more than half of the world population is forced into quarantine, this has led to the shutdown of the factories and manufacturing units of some of the prominent telecom technology companies.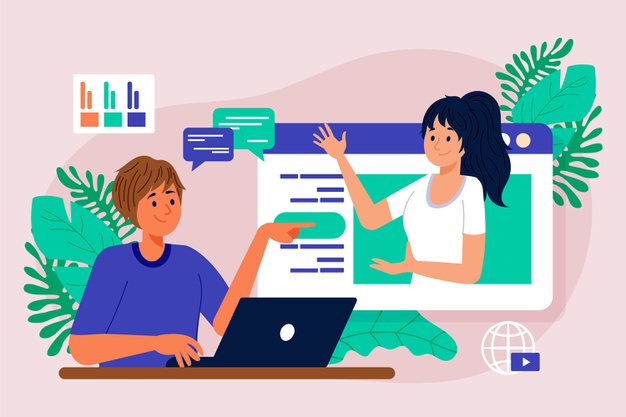 For instance, Apple is experiencing the shortage of iPhone supply as the company behind manufacturing the iPhone, Foxconn has shut down production in China. And, this predicted that iPhone shipment will reduce by 10%. However, companies often have plan B which involves shifting production to other regions, but this pandemic is everywhere so this contingency plan won't be working for companies anymore.
However, if companies find the other manufacturing place, still then nothing can replicate the Chinese resources. Apart from the manufacturing of telecom companies, the COVID-19 has impacted the conferences of numerous companies also. The Mobile World Conference was supposed to take place between 24-27 February in Barcelona, but it has been cancelled over the virus. This resulted in the delay of various launches, partnership opportunities, networking and so much more.
Cashless Transactions
One industry that is blooming with the COVID-19 outbreak is cashless payment apps. WHO has recommended that consumers should pay cashless as through contact coronavirus can spread easily. Some nations are already taking steps towards this change such as South Korea. The country is quarantining all cash received at the central bank for two weeks before disinfecting it and putting it back into circulation, and China is undertaking similar efforts.
This step of restricting the cash transactions and boosting the cashless payments will uplift the online payment and UPI payment market. It has been already expected to grow at a 10.5% CAGR from 2019 to 2024. If other nations around the globe follow in the footsteps of South Korea, then the growth might exceed the expectations. On the top, delivery services also receive a push around the board, but still, they have to earn the trust of consumers. But, with online payments, the delivery services will surely increase.
Just Understand the Change
No one can deny that COVID-19 has impacted all the prominent businesses and compiled marketers to revise their strategies. This virus has changed the traditional behaviour of the customers, today people want masks, not new clothes. And, marketers and businesses need to understand the change in the shift of the consumer's requirements.
Today, the businessmen and marketers who can understand the change in the market conditions and immediately take the swift actions of growing business virtually rather than physically will overcome the coronavirus financial crisis. So, understand the change going in your industry and immediately change your business strategies accordingly.
About the Author:
Ronak Meghani is a serial entrepreneur and who has worked with small-medium-large companies. He is a co-founder of Magneto IT Solutions that provide Magento development services and has been closely working with eCommerce ventures since 2010. He has helped 200-plus international brands for building/improving their online ventures in the area of UI/UX, development, launching, revenue enhancement, marketing strategy and much more, and 90% ventures are generating very good revenue. He's enthusiastic about start-ups, entrepreneurship, sports, and all things marketing.