User-friendly design has much influence on how your users perceive the app or website. That's why prototyping is an important stage during developing UI/UX design. Fortunately, there are a lot of powerful tools that can assist designers in creating the perfect prototype.
There are several good tools that you can get at no charge. However, you can choose paid technology and get more features.
Free Prototyping Tools
Of course, modern IT market provides many options of free-to-use software. Some of them are limited with their paid version but several tools are completely free. Below we've listed three the most wide-spread tools for 2023.
1. Origami Studio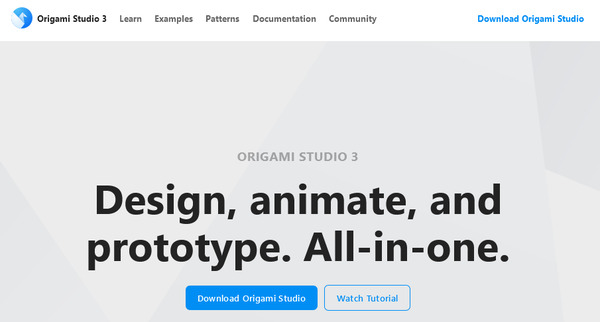 Origami prototyping tool was developed by Facebook to assist their designers in creating prototypes. To use this tool, it's necessary to sing up as an iOS engineer and download the Xcode and Quartz Composer. After that, you're provided with an opportunity to utilize Origami on your Mac.
Of course, you may consider that this process is time-consuming but you will get an absolutely free prototyping tool with a lot of interesting and necessary features. For example, there is an ability to convert the design into code for Android, iOS, or web. The feature is called Export to Code. As a result, the developers can get your animation specs.
It's quite easy to start using Origami Studio due to detailed documentation and downloadable examples. Additionally, there is an application called Origami Live. This app gives an opportunity to preview and test the created design on the smartphone.
Price: Origami Studio is absolutely free-to-use platform.
This tool is available on Mac, iOS, and Android.
2. Adobe XD

Adobe is a company that tends to provide users with full-stack UI/UX design solutions. As a result, you get the tool for building prototypes as well as an instrument for creating mockups.
Adobe XD was made for designers and creative teams. The creators claim that their tool is everything you need to collaborate effectively and manage your mobile and web design process more easily.
Price: There's a Starter Plan that is free. This option provides some limitations like only 2 GB of cloud storage, 1 active shared prototype, and so on. However, Adobe gives an opportunity to purchase an extended version for $9,99 per month per one user. Choosing this variant, you get unlimited prototypes and design specs as well as 100 GB of cloud storage.
Adobe XD is available on Mac and Windows.
3. InVision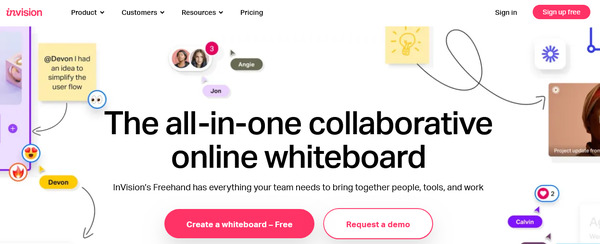 InVision is one more wide-spread tool among designers. This platform provides users with a user-friendly interface and stable work. Moreover, there are many features that make collaboration more easily. Big teams choose this software because of such abilities as:
comment on prototypes;
view the history of changes;
synchronize the projects with cloud storage like Google Drive or Dropbox; and more.
Price: The cost can vary depending on your plan. The free version is limited with only one prototype. However, there are three more options from $15 to $99 per month. So, you're welcome to choose the plan that fits your budget.
InVision is available on the Web.
4. Mockplus
Mockplus is one of the most popular design tools because of its simplicity. With Mockplus, designers can easily translate their ideas into interactive prototypes with simple clicks and drag-and-drop. It is also super effective to test, share and iterate prototypes effortlessly.
It comes with the simplest drag-and-drop interface that allows you to create beautiful interactive prototypes between every single component. Even first-time users can master it without having to go over tutorials or training manuals.
Price: you can use the free version forever. There is also a trial of Mockplus pro for 7 days. If you'd like to choose an Individual plan, you need to pay $199 per year. However, Mockplus offers Perpetual License and you only need to pay once while getting a lifetime deal that never expires.
Mockplus is available on Windows, Mac, and Web.
Paid Prototyping Tools
So, it's high time to discuss paid tools that can help you create the user-friendly design for your application or website. Here are the best prototyping tools for 2022.
1. Sketch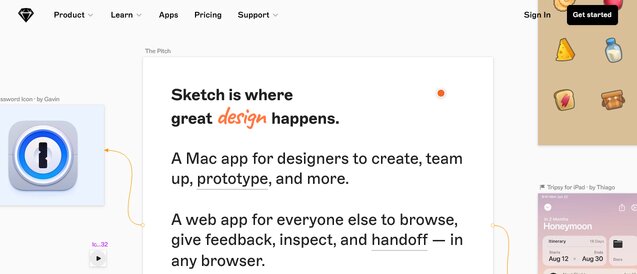 Sketch tool is probably the most well-known. Sketch provides users with an opportunity to develop wireframes and mockups quite fast. Recently, Sketch has been redesigned its interface. Due to these changes, the design process becomes simpler and more intuitive.
There are a lot of plugins from third-party services, e.g. Origami, Marvel, etc. The combination of these tools allows you working fastest and offers powerful features.
Price: The tool may cost you $99 per year. This license provides you with updates for one year. After that, you can use the last downloaded version of Sketch or renew your license. This will cost you $69. However, there is an opportunity to try this tool at no charge for 30 days.
Sketch is available only on Mac.
2. Principle

This prototyping tool has an intuitive interface. The main focus of Principle is to create an animated design for any platform. Additionally, you are able to import Sketch files. As a result, there is a possibility to transform images from static to animated ones.
Moreover, there is an application called Principle Mirror that allows users to open Principle designs on the device.
Price: you can try the free version of Principle for 14 days. It's interesting that the tool counts only the days that you actually use Principle. After that, you need to buy one year of updates for $129.
Principle is available only on Mac.
3. UXPin
This powerful prototyping tool has an intuitive interface, so designers don't have to waste time on understanding how the features work. Additionally, there is an opportunity to switch among design scenarios, so the job is done faster.
The UXPin's creators have just released a new application that is called UXPin Mirror. It allows previewing the prototypes on any mobile device (iOS or Android). It's easy to use because you don't need a USB or Wi-Fi connection. You just scan a QR code and enjoy the designs.
Price: If you choose an Individual plan, you will need to pay $29 every month. However, you can save 20%, whether you decide to pay annually. Having a team of designers, it's better to choose a variant for Small Teams. You need to pay $49 or $39 (billing annually) per user/mo.
This prototyping tool is available on Windows, Mac, and Web.
Wrapping up our article, there are a lot of prototyping tools, both paid and free. Of course, it's only up to you to decide which tool to use. All of the mentioned paid services provide users with an opportunity to try the technology for free for a short period of time. After that, you will be able to choose a prototyping tool that follows all your requirements and needs.