Optimizing a WordPress site to get higher Search Engine Result Pages (SERPs) is one of the best ways to improve the brand visibility on the web. SEO is an advanced digital marketing technique that can help businesses to grow their customer's reach across the nation, which in turn boost their conversions as well as revenues.
Although WordPress is an amazing search-engine friendly platform, there are lots of factors you will need to consider while getting your site optimized for Google, Yahoo, and other search engines. To achieve these goals overnight, some beginners make some silly common SEO mistakes that could drastically downturn the ranking as well as the online presence of their site.
Below is the list of some common yet crazy SEO blunders that every site owner should avoid while optimizing their WordPress site for search engines.
1. Forget to submit an XML Sitemap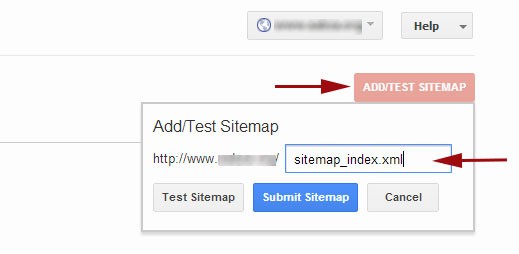 Most of the WordPress users forget to submit XML Sitemap of their websites, which is an important aspect of a good SEO tactic.
It is essential to submit the XML site map to Google and Yahoo webmasters to let search engine crawlers to quickly and systematically crawl and index your site for generating higher SEO ranking.
Since Sitemaps includes all the URLs of your site as well as recently updated additional information, you can't ignore this SEO practice at any cost.
2. Keyword stuffing is a sin
Relevant and SEO-friendly keywords play a crucial role when it comes to optimizing a site for search engine pages. But stuffing too many irrelevant keywords into content could affect the ranking of your site. Even, Google penalizes a site that stuffs their posts, titles or other content with lots of keywords.
So, make sure you understand the density, proximity, and prominence of your keywords. You can even create a separate page for all your keywords and optimize them.
Apart from this, write high-quality and relevant content by adding main keywords into it. These practices will definitely improve your search engine ranking.
3. Poor utilization of categories and tags
Poor use of categories and tags is one of the biggest SEO mistakes in WordPress. With the use of categorization and tags, you can boost user engagement as well as increase web traffic. But the poor use of these aspects could encourage visitors to abandon your site instantly.
These aspects can help your visitors to find the desired post quickly and easily. This gives them user-friendly experience to them, which in turn boosts your SEO ranking. Though categories and tags won't directly upscale ranking on SERPs, it can help you get a more grasp on keywords relevant to your site and business.
4. Untick "Discourage Search Engines from Indexing"
When the WordPress website is in the development process, most developers tend to tick the "Discourage Search Engines from Indexing" to skip the indexing. But sometimes what happens, once the development is completed, developers forget to untick it. This results in no showing in the SERPs. So double check this to avoid such issues.
5. Use of too many plugins
WordPress has huge numbers of plugins for adding functionality in WordPress. So most non-techy users tend to use a lot of plugins which results in slowing down your website loading speed. Hence most experts tend to suggest to minimize the number of plugins.
Apart from that, you should regularly update the installed plugins to improve the safety because most hackers target outdated plugins.
6. Poor hosting
There are many hosting providers available with luring plans or some of them offer free hosting as well. But you should be very careful while selecting your web host as slow web host tend to hamper the SEO of your WordPress website. So you need to check genuine user reviews available at various trusted sources to get complete details of hosting providers. And you should avoid FREE hosting as this will not be of any good for your website.
Conclusion
These are the six most common SEO mistakes that you should avoid while optimizing your WordPress site for Google, Bing, Yahoo and other search engines.
Save
Save
Save