PDF is a well-known file format that's widely used worldwide. It's considered one of the secure formats to share information across the internet, whether it's available publicaly or individually. PDF files come in a non-editable format, and you can edit them using a PDF editor.
Why do we need to edit PDF documents?
There are more than one reasons that users tend to edit a PDF file. A user may require editing the content, inserting new content, adding images, changing margins, paddings, adjusting layouts, and many other reasons that would require editing the PDF file. But do you know how to edit a PDF document? You will learn about this in the blog if you don't know. We will show you the ten best PDF editors in 2023.
Top 7 Best PDF Editors for Windows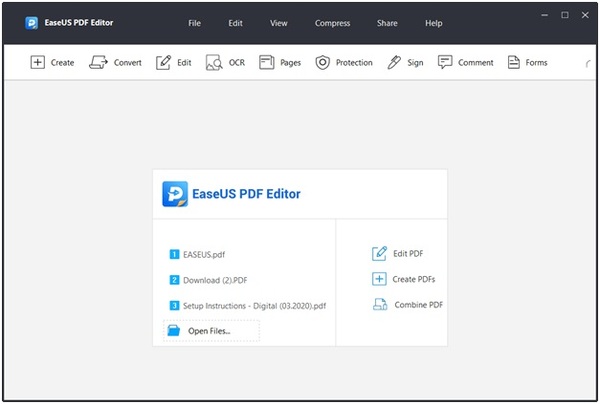 You can't skip EaseUS when you list the top 10 best PDF editors in 2022. It's all PDF editor that comes with all the necessary features required by a PDF editor to make, read, edit, and convert PDF files. You will not be limited to a specific number of formats; instead, multiple file formats can be edited and converted to and from different file formats. Let's have a look at its features. It can be used as a free PDF converter in the trial version.
Features
You can make your scanned PDF files editable.
Easily customize PDF forms efficiently.
A user can reduce the size of a PDF file quickly.
You can change the background, perform search and replace operations in a PDF.
Merge and split one PDF into multiple files and multiple files into one PDF.
Sign a PDF, add your watermark and remove a password using the EaseUS PDF editor.
This tool can be used as a PDF reader for viewing PDF files.
It has a friendly user interface, and anyone can use it.
It's one of the oldest PDF readers and is trusted worldwide for viewing, editing, and making PDF files. But many people think this tool is overpriced, and it's hard for individuals and small business stakeholders to use it. It comes with excellent features that provide efficiency and reliability. Let's have a look at its' features.
Features
It's a world-class PDF editor with top-notch PDF editing features.
It supports the OCR feature that allows users to edit scanned PDF files.
It works on all the Windows versions.
The user interface is friendly and easy to use.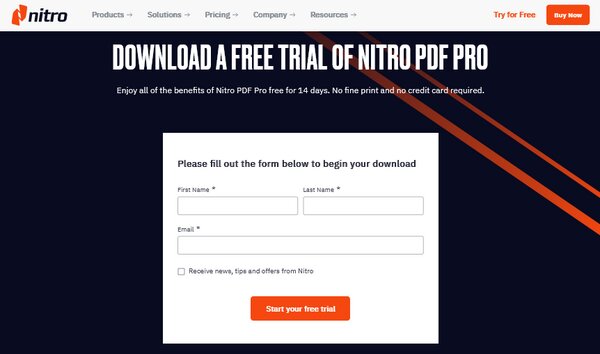 Nitro PDF is used to create editable PDF files, and also you can use it to edit your existing PDF files. Besides this, you can use it to share, collaborate and view PDF documents with ease. The editing feature of Nitro PDF offers all the necessary options that one requires. It can be used to perform large operations related to quick editing.
Features
• You can digitally fill out PDF forms.
• The interface reflects the look of the MS office.
• You can sign your PDF documents securely.
• There is support for converting to and from different formats to PDF.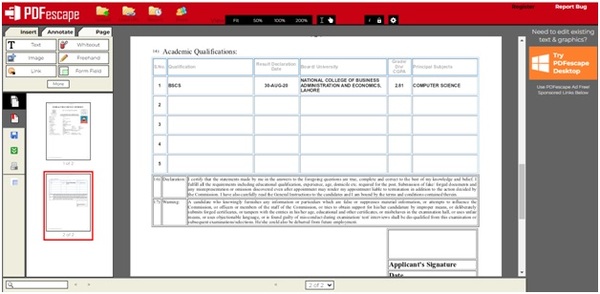 This PDF tool works as a PDF editor along with viewing, annotating, and optimizing your PDF files. The design is very interactive, and you can easily make changes as per your needs in your PDF documents. The basic version doesn't cost anything, but you have to pay for the premium version. Let's have a look at its features.
Features
It has both offline and online versions for editing PDF documents.
Batch processing features are available.
You can fill out forms in PDFescape.
The prices are very affordable.
Sejda PDF editor comes in both online and offline (desktop) versions. The user interface is very smooth and friendly. It's free, but the free version has limitations, such as you can't deal with PDF files having sizes more than 50 MB, and you can only convert documents once. Let's see its other features.
Features
It's easy to use, and the user interface is amicable.
The offline version of the Sejda PDF editor is compatible with all the primary OS.
The plans are available at affordable prices.
Nuance Power PDF Editor
Nuance PDF editor is available for Windows OS that can edit, view, annotate, convert and encrypt PDF files. There is a unique feature available in this tool: voice recognition technology. By using this tool, you can record your notes in PDF.
Features
Easily edit and convert all your PDF documents to and from many other file formats.
The voice recognition feature makes it unique compared to other PDF editors.
It supports all the versions of Microsoft Windows.
PDFelement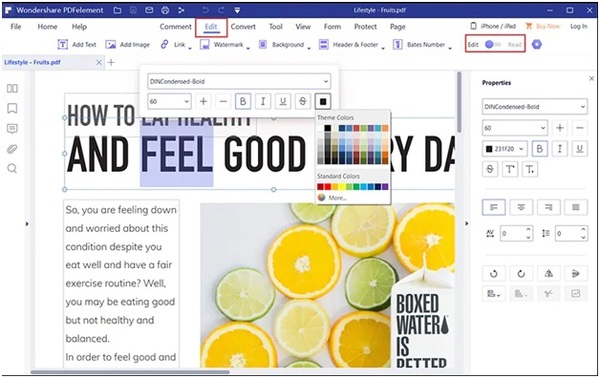 PDFelement is an excellent tool for editing PDF documents on Windows that can do all the other PDF-related things, including conversion, merging, splitting, and many other operations. It comes with a free trial version that offers essential editing functions. You can view, edit and create PDFs with the limited feature in the free trial version.
Features
It has a simple design and user-friendly interface that makes it easy to use.
You can edit and extract the scanned document as it has the OCR feature.
Users are free to use its trial version before buying it.
Top 3 Best PDF Editors for Mac
Skim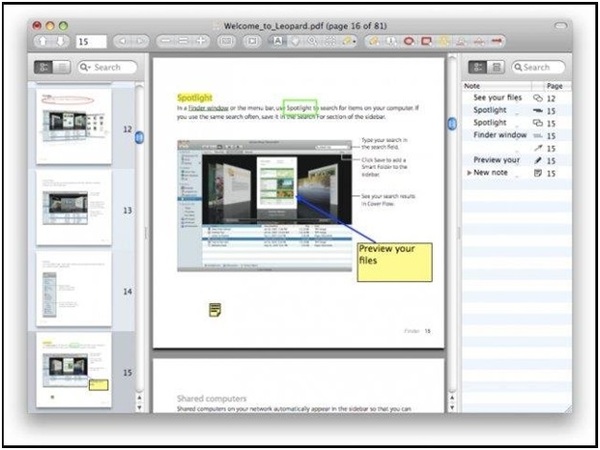 Mac comes with a default application that's known as Preview, and Skim extends the functionality of Preview. An initial Skim was developed for notating and reviewing scientific documents. It's very durable for scientific documenting purposes. It provides an editing feature as well for editing PDFs on Mac.
Features
Easily create your notes on PDF files that you are viewing.
View and read PDF files.
You can mark important text in the document.
You can crop and magnify parts of the document.
pdffiller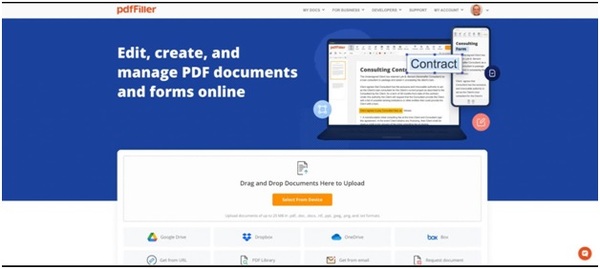 Another editor for PDF files is a complete document management solution for managing, creating, and editing documents. It's an online application, and you don't need to install anything on your computer, and you have to drag and drop your PDF files to the dashboard.
Features
Edit and customize the PDF documents as per your needs.
You can notarize the PDF documents for eSignature.
You will get access to the online library that contains readymade 25 million templates.
It offers a 180-day money-back guarantee.
PDF Expert
PDF Expert is a comprehensive package that will help users read, edit, and annotate PDF documents on a Mac. Besides this, a user can create interactive fillable forms with buttons and drop-down options. A user can add notes and comments on a file that will be visible to the other team members.
Features
You can easily edit and customize your documents, including images, text, and graphics.
This will allow you to share your PDF documents between your iPhone, Mac, and iPad.
Add links and insert images and adjust their position in documents.
The user interface is friendly, and anyone can use it.
Conclusion
When choosing a PDF editor, the selection becomes so judicial as there are a lot of PDF editors available in the market. If you are looking for a powerful and professional-tier PDF editor, you must try the EaseUS PDF editor without hesitation.