A logo is a huge part of branding. The design of it differentiates a brand from its competitors. Therefore, it should be unique and should perfectly showcase your brand values. Fortunately, nowadays, there are a lot of online logo creator tools that help users create professional logo designs within minutes. But before we discuss those tools, let's first have a proper understanding of the meaning and importance of a logo.
A logo is a visual image or symbol that reflects the personality of a brand. It is often a company's first introduction to the audience. One of the well-known graphic designers defined a logo as "A graphic extension of internal realities of a company." A well-defined logo conveys to the audience the impression that your business is professional and trustworthy. The best part of a logo is that it can be used anywhere.
Top 10 Professional Logo Creator Tools for 2022:
1) Adobe Logo Maker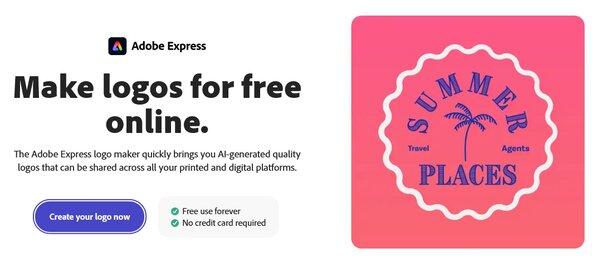 Adobe keeps proving that they're able to meet the user's needs, and their logo maker proves that regardless of whether you're a professional designer or a starter with creating logos, it's easier than ever to make your branding visual. Adobe's logo maker uses AI-powered technology, along with thousands of available templates, guides, and free images to help you build a professional logo. Highly customizable, easy, professional, fast, and free – everything you'll ever need.

Designhill is World's No.1 creative marketplace for designers and artists. Apart from helping users get in touch with thousands of freelance graphic designers globally, the platform also offers various useful design tools. One of its most popular tools is the logo maker. This AI-powered tool allows users to create professional logos within minutes. It has thousands of in-built designs, fonts, and colors to choose from. If you have your own designs, you can even upload them. Once you are finished with your final design, you can also check how it looks on various mediums and applications through its preview feature. You can download the image file in SVG, EPS, PNG, and JPEG formats.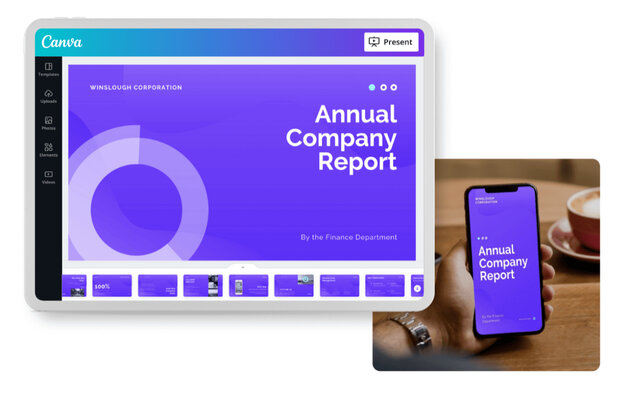 Canva is one of the most popular graphic-design websites. The website lets users create all types of designs including logos, banners, social media posts, business cards, etc. They can either choose from thousands of in-built templates or upload their own designs. The templates come in a huge range of free as well as paid logo options. The drag and drop feature makes it easy even for beginners to create a professional logo. You can download your final design in JPG, PNG, and PDF formats.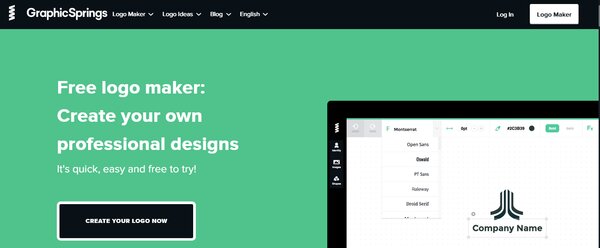 The next on our list is GraphicSprings. Their online logo maker tool is quite easy to use. All you have to do is enter your business name, and tagline (if any). Then click next, choose your industry type, and select the design. Your logo is ready to go. You can download the image in JPG, PNG, PDF, SVG formats.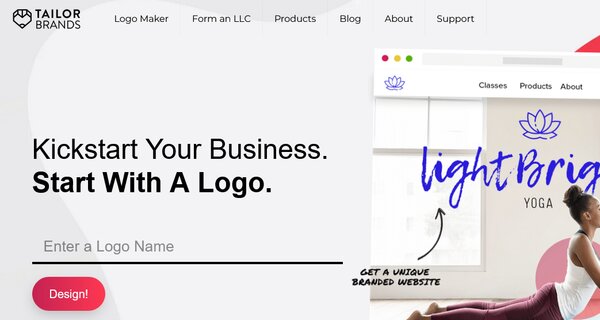 Tailor Brands' logo maker tool is a great tool to create minimalistic logos. The AI-powered technology provides users with a logo within minutes. The tool is quite easy to use. Simply enter your business name, industry, and choose your logo type and style. Your logo is ready to download.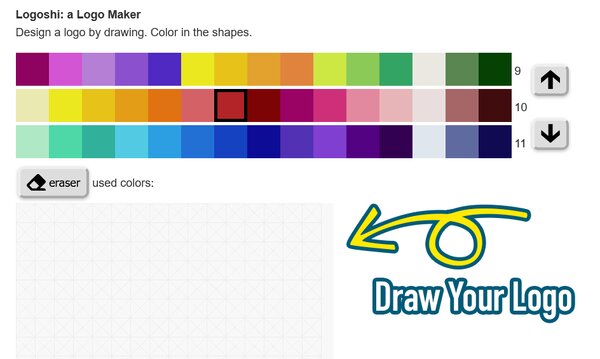 Logoshi gives various versatile options to create a professional company logo: The first option is 'Make your own logo' and the second option is 'Draw your logo.' In the former option, you simply have to enter your company name, slogan (if any), and select the color. The tool will create multiple logos which can further be edited. In the latter option, you can sketch your own design. Once you are done, it will create a better version of your sketch within minutes.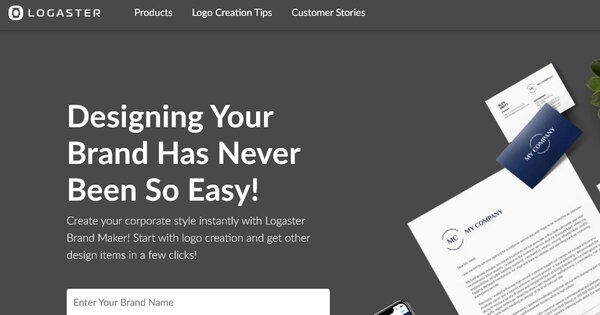 With Logaster, you can design a logo in four easy steps. First, you have to enter your brand name. After that, you will be asked to choose your logo design option. Once you choose your logotype, sign up and save it, to make changes in the design. Edit your design as per your requirements and download the file. You can also keep viewing multiple variations of the logo until the design satisfies you.
DesignEvo offers thousands of professionally designed templates and resources that make designing quick and easy. No matter whether you have prior designing experience or not, you can create impressive and memorable logos on your own. Once you are done with your design, you can download the image file in PDF and SVG formats.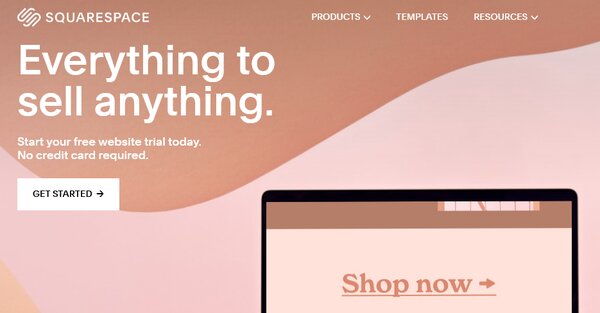 Though the platform is well-known for building a website, it also provides advanced and innovative logo design tools. In comparison to others, the tool offers limited features, but all the features are of high-quality. The tool has a sleek interface with drag-and-drop functionality.

Just like Logaster, DesignMantic helps in designing a logo in four easy steps. Choose your logotype, fonts, colors, and industry and you will be presented with multiple logo designs which can further be edited as per requirements. Once you create a final design, you can download high-resolution image files in EPS and SVG formats.
BONUS TOOLS: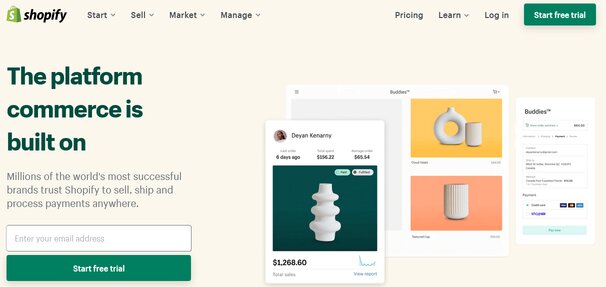 Shopify offers a simple logo maker tool known as 'Hatchful.' This tool provides a wide range of high-resolution symbols, icons, shapes, etc. that can be used to create a unique logo within minutes. You can also take inspiration from its in-built design templates. The best part of the tool is that once you enter all your company details, it provides multiple and versatile design options. You can choose a design and make changes in colors, fonts, and layouts as per your requirements.
Conclusion:
So folks, start giving your business a better professional look by using these tools. These tools don't require any technical skills and can be used even by non-designers. If you have used any of these tools, do share your experience with us in the comments section below.