Social Media Marketing or SMM is currently considered to be the most promising and rewarding form of internet marketing. It comprises some effective social media techniques to help the businesses reach out to, connect and engage with their audience and followers. Businesses can spread awareness amongst their existing and potential customers through Social media marketing campaigns.
Various popular social media platforms like Facebook, Twitter, Instagram, LinkedIn, Tumblr, and Pinterest offer the businesses a powerful medium through which the brands can spread awareness amongst the customers and followers. These social media platforms let businesses promote their products and services through various campaigns.
Creating a powerful workflow for Social Media Marketing can be quite overwhelming and chaotic. Hence, to get the best out of their Social Media Marketing campaigns, businesses rely on effective and convenient Social Media Marketing tools. These tools help them track the effectiveness of the campaigns and amend the strategies accordingly to build a strong presence over various Social media channels.
Why you need a social media marketing tool?
Choosing a social media marketing tool can significantly benefit individuals and businesses in their social media marketing efforts. Here are some compelling reasons why one should consider using a social media marketing tool:
Time and Efficiency: Social media marketing tools streamline various tasks, such as content scheduling, posting, and monitoring. They allow you to manage multiple social media platforms from a single dashboard, saving you time and effort.
Analytics and Insights: These tools provide in-depth analytics and performance metrics. They help you track the success of your social media campaigns, understand your audience better, and make data-driven decisions to improve your strategy.
Content Planning and Scheduling: Social media marketing tools often include content calendar features, enabling you to plan and schedule posts in advance. This helps you maintain a consistent posting schedule and reach your audience at optimal times.
Automation: Many tools offer automation features that can handle repetitive tasks, such as posting content or responding to common queries. Automation can help maintain an active online presence even when you're not actively monitoring the platforms.
Social Listening and Engagement: Some tools provide social listening capabilities, allowing you to monitor mentions, keywords, and brand-related conversations across social media. This helps you engage with your audience, respond to feedback, and address any issues promptly.
Competitor Analysis: Social media marketing tools often offer insights into your competitors' performance and strategies. This information can help you identify opportunities and refine your own approach.
Ad Management: If you run social media advertising campaigns, many tools offer ad management features to help you create, monitor, and optimize your ads effectively.
Team Collaboration: For businesses with multiple team members managing social media, these tools can facilitate collaboration by assigning roles, tasks, and permissions.
Risk Management and Security: Social media marketing tools often have security measures to protect your accounts from unauthorized access and help prevent social media mishaps.
Customer Support and Training: Reputable social media marketing tools usually provide customer support and training resources to help users make the most of their platform.
SMM tools like IFTTT, MobileMonkey, HootSuite, and Meet Edgar are some of the few very effective tools that can help you get the job done productively. Here are the 9+ best trending tools that social media marketers should be using right now for a compelling Social Media Marketing Campaign in 2023.
Are you posting simultaneously on multiple social media platforms? Juggling between all these platforms can be a quite difficult task.
For this, the popular Hootsuite tool is the best option that would help you manage all the accounts at once. It lets you schedule and organizes some posts on all the social media platforms at once. You can schedule your posts to be published across different platforms anytime you want.
The tool lets you send messages to your customers from any platform, help you stream and schedule the posts and you can get the free reports over email.
If you are unsure about the use of grammar in your content, you need to use Grammarly. It is a great tool to check your punctuation, spelling, grammar, and plagiarism. With Grammarly, you can be sure that the content you wrote is original and is without errors.
Most of the people do not know how to create or edit photos in Photoshop. Canva can be a great help for the people who want to add visuals in their content as it is very easy and free to use.
The tool provides you a drag and drop interface making it easy for anyone to create astonishing visuals. The tool contains millions of fonts, graphics, and photos that you can customize as per your need. Canva has been benefiting both the professionals and novice in creating visuals for their social media posts.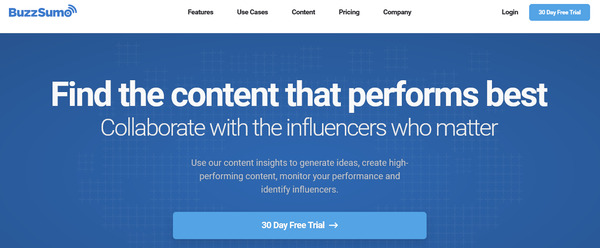 BuzzSumo is a great tool for marketers because of its effectiveness and versatility. It can be a great source to find fresh content across the internet.
You can search with a keyword or a topic to know what is trending and what can get you engagements. You can analyze the backlinks and domains and also generate a list of influencers that are posting on the same topics. It is a great tool for content marketing and to create an effective social media campaign.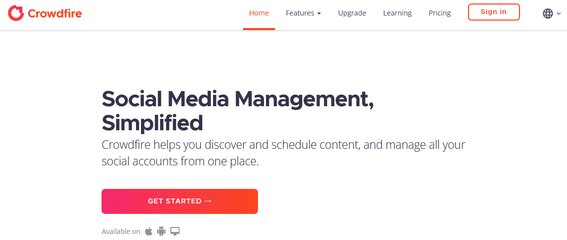 Crowdfireapp is like having a personal social media guru by your side! It's an incredible tool that simplifies and supercharges your online presence. You can effortlessly manage all your social media accounts with its handy features, like scheduling posts, tracking engagement, and even automating publishing.
Plus, it helps you find the best content and connects you with the right followers to boost your online community. Whether you're an individual or a business, Crowdfireapp makes social media management a breeze, empowering you to shine and grow in the digital world!
IFTTT or If This, Then That" is one of the popular automation tools for social media. The tool is highly recommended by Joel House Search Media.
It lets you set up different automation recipes as one can easily create an automation recipe by which all the photos uploaded through Instagram posts can be added to an album of your Facebook page. Another example of a recipe is to tweet the content of the Instagram post on Twitter, or you can also share the same Instagram post on your Pinterest board.
The IFTTT provides endless possibilities to its users so they can create amazing recipes to customize their social media experience. It is a time saving social media automation tool that every social media marketer must-have.
For the marketers who share photos and videos over the social media platforms, Tailwind can be quite a helpful tool. You can get a list of hashtags and many shortcuts for Pinterest and Instagram marketing using this tool. You can easily track each post's performance and analyze what works for you and what won't.
The comprehensive pricing of the Tailwind makes it a tool easily accessible to the marketers, small businesses, promoters, and even the large agencies.
You may want to include photographs of the objects, places, events and other things in your photo and/or video posts in your social media posts. The Unsplash tool is a source of stock photos and can be an asset for marketers and businesses. The website offers a wide range of photographs that are freely usable by anyone.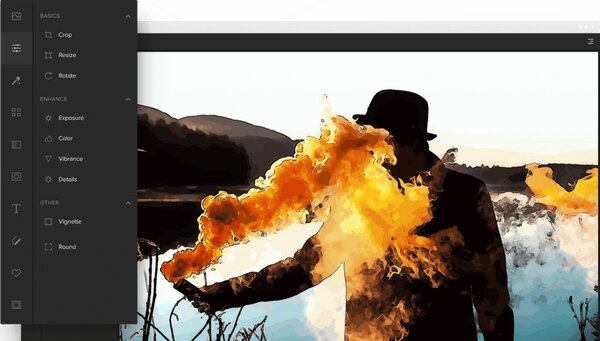 Colorcinch is an intutive photo and text editor that lets you transform your photos into stunning and personalized artwork. You can crop, resize, enhance your photos, and make their colors pop so they're social media ready.
BONUS:
inBeat is a Instagram and TikTok search engine, which allows brands to find the best influencers for their influencer marketing. inBeat is easy to use, fast, and affordable.
These are the best tools for 2022 that every social media marketer or a business trying to promote itself on social media should have. All these tools can benefit businesses in creating more compelling and engaging posts for their audience.
The tool lets you have a more organized and closer look at the viral and trending posts across different platforms. All you need to do is enter the keyword, hashtag, topic or a term to check out all the trending and buzzing posts.
The tool can be quite handy if you want to monitor product and brand mentions and check the trending hashtags. The information received through the tool can be beneficial in generating content that would effectively engage the target audience.