The platform of WordPress is not the simplest and easiest when it comes to moving or migrating a website from one host or server to another, especially when you have little or no technical knowledge. There many different roadblocks one can come across when trying to migrating a WordPress website or blog. These roadblocks may include database import or export errors, path errors, file or database permission errors and many more.
Moreover, the customary solution includes backing up everything and it works quite well most of the times. However, this solution sure is tedious and can be rather challenging, and it demands quite much time and attention.
The migration process when done well, it will mean that the website faces no down-time, all links in the website work perfectly on process completion and no content or data is missing. However, automating this process is the simplest way to ensure that the website will be functionally and running smoothly after the migration. The WordPress plugins can really simplify the migration process by offering simple configuration, automatic data backup through the migration process and by the confirmation of intact data.
However, given how popular platform WordPress is, there are many plugins available in market that can be very helpful in easing this migration procedure while it also minimizes the challenges and risks involved in the process. In the entirety of these plugins, they copy, backup, move, migrate, clone and/ or duplicate the complete website or blog from one host to another without distorting any content or functionality of the said website or blog. Moreover, the same line of process is true for blogs and website migration from local installations to the production server.
These plugins are most helpful for network administrators who look after multiple websites and blogs, and who need to use single blog design as a template to create new blogs from old installations or migrate blogs within their network.
Let's have a look at top 10 WordPress plugins used to migrate one's website or blog from one host to another.
1. Duplicator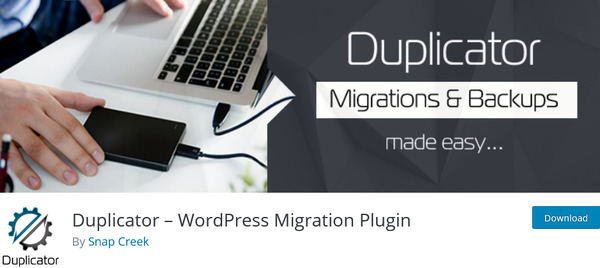 Duplicator is one of the most popularly used WordPress plugins to migrate a website from one host to another because it's free and the re-uploading process on the other host is very simple.
Duplicator's entire process includes for developer to backup, copy, duplicate and their blog or website is transferred. Duplicator can move and clone any website in three basic steps:
Create the package on source server
Download the said package
Install it on the destination server
By the end of it, duplicator makes two distinct files for the said website:
An archive file of the migrated website data and MySQL database
An installer file, which is a PHP script and it allows the user to extract and install all the contents of the archive on to a new location.
2. NS Cloner – Site copier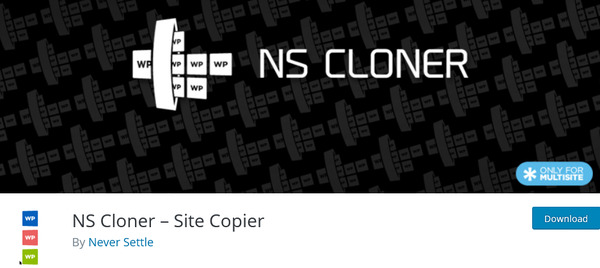 The NS Cloner WordPress plugin is one of the fastest and easiest options available to clone completely configured websites from a multi-site situation. NS Clone can clone an established website on WordPress multi-site network to an entirely new and identical blog or website. Moreover, all the content, videos, images, themes, configurations, plugins and other settings on the destination installation is going to be identical to that of source installation.
This ability to clone a website helps the user save their time, not stress and completely avoid installing the themes and plugins again or reconfigure the settings again for the duplicated website.
3. ManageWP Worker
Manager Worker WordPress plugin allows its user to perform schedules backups of their website to even remote destinations such as Dropbox, Google Drive and amazon S3. It allows quick migration of a site and its automated backup feature helps make sure that one always has an updated backup of the website, which is ready to be restored in a click.
Moreover, ManagerWP Worker allows automated website management and gathers all of a website in one easy-to-use dashboard, allowing the user to quickly manage complete website from one place.
4. UpdraftPlus Backup and Restoration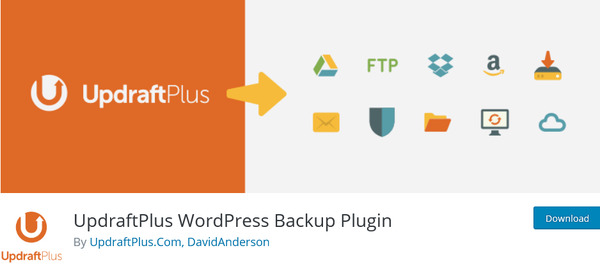 Equipped with a solid WordPress migration mechanism, UpdraftPlus plugin makes the process of backup and restoration of a website very easy. UpdraftPlus allow its user to clone the complete website and also save them locally on the user's computer or any other cloud storage service such as Google Drive, Dropbox, Amazon S3, Rackspace Email, STP and others options available in market.
The ability of UpdraftPlus to copy websites and blogs and migrate those to new locations, using any add-ons, allows its user to clone and move WordPress websites rather easily.
5. WP Migrate DB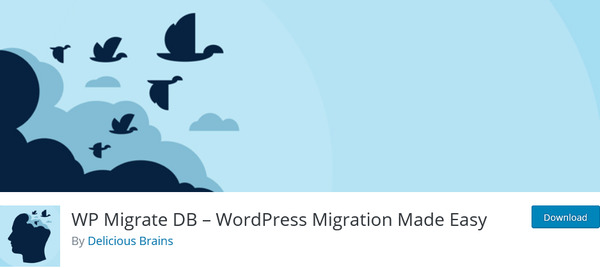 The WP Migrate DB WordPress plugin make it easy for users to export the database, change website URLs and file paths to an entirely different WordPress surrounding with just one click. It is few of the amazing migration tool for locally installed websites and blogs to the destination client or production server.
It allows the user to export the database of the websites as MySQL data dump, as it allows the user to easily change the file paths and also the URLs of the website pages. These push and pull options help the user complete their migration process run without any trouble.
6. Jetpack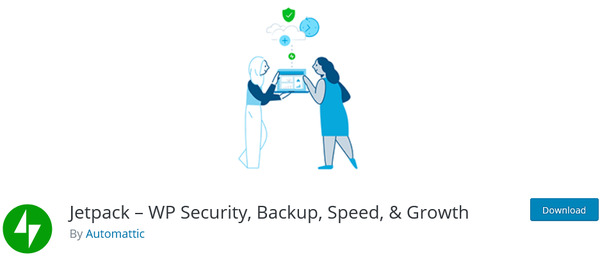 Jetpack is one of the most popular WordPress plugins which are used for various purposes from backup to performance and marketing etc. It has over 5 millions active downloads and widely used by WordPress users.
For migration purpose, one can easily backup their complete website data and restore it with ease. Apart from it, Jetpack is used for boosting website performance, monitoring uptime and downtime, real time auto backup and restore etc.
7. All-in-One WP Migration
All-in-One WP Migration plugin widely used for exporting complete website data including atabase, media files, plugins and themes. It supports most of the leading WordPress hosting providers. It has a free version as well as paid version.
8. Super Backup and Clone – Migrate for WordPress
There are various plugins for backup and cloning but a few are better than Super Backup and Clone. One can easily take complete backup of their website with just a few clicks.
At present, it doesn't have a free version so you can't find it on WordPress repository. You can purchase it from envato market.
9. BackupBuddy

BackupBuddy is not a popular backup plugin but also has great features for migration of website as well. It has features like schedule backup, instant email notification, downloadable backup size, security scan and tools for easy restore as well.
10. VaultPress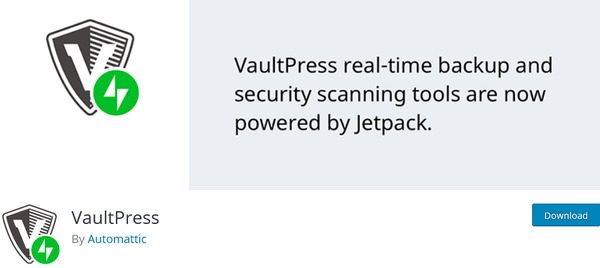 Vaultpress is an amazing plugin from Jetpack with a host of great features. It has great features like automatic backups, unlimited storage, single click restore, security scans, protection from comment spam etc.
And it has a free version which offers useful features and helps in hassle free website migration.
Conclusion
The complete list of WordPress migration plugins as mentioned above bring down the complete process pf migrating one website form one server to another in few simple clicks. Whether the user is only cloning their website to a new server or changing the domain name, these plugins make the complete process use-friendly.
However, the user can pick a migration plugin depending on their tech-savviness and what exactly their needs are, hence, one of these plugins maybe more suitable for a certain user than others. Hence, as a user, one must look into the details of few plugin options before choosing one.