These days, almost everyone who visits your site checks for that padlock icon in the URL bar. This is because the padlock shows that you have installed an SSL certificate on your site, and they can securely submit personal data like contact number, credit card details, passwords, etc.
Moreover, Google Chrome has started marking the websites without SSL as 'not secure'. Thus, the visitors can leave your site without roaming further.
What is an SSL Certificate?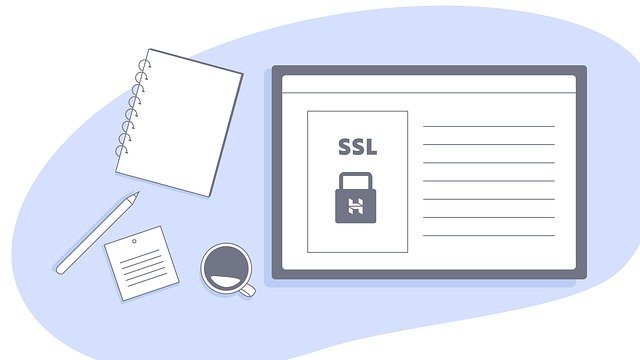 The full form of SSL is Secure Sockets Layer, a security protocol to generate an encrypted and secure link between two intended parties (web server and web browser).In order to generate that encrypted link, the websites require a certificate known as SSL Certificate.
SSL certificates are used by millions of online businesses to protect the information of their users from getting hacked or breached.
If you are wondering whether your website needs an SSL Certificate, then the answer is probably YES. It is a must-have protocol for every website to prove the authenticity and legitimacy to the visitors.
Although the SSL Certificates are available for around 20 years now to ensure security of sensitive data of visitors, but many websites don't install them or have delayed the implementation because of the high prices, annual renewals, and complex installation.
However, these certificates have become so cheaper in price today, in fact some authorities provide it for free with super simple installation.
Importance of an SSL Certificate for your website
If you are still not sure about having an SSL Certificate installed on your site, then the reasons mentioned below will convince you.
The most important reason to have SSL Certificate is the security of not only website but also the confidential information which is submitted on your site by customers and visitors. SSL is especially important for you if you have an e-commerce site or any other site that deals with payment options like credit card details, net banking, etc.
When you install the SSL Certificate, all the information processed on your site will be encrypted and protected from being misused by hackers and skimmers.
According to leading analyst firm Gartner, 70% of the individuals who do online shopping cancel the order because of an untrusted website. Additionally, 64% of the shoppers say that they could have completed the transaction if the website had HTTPS or SSL Certificate installed.
Some e-commerce website owners have misconception that they don't need SSL Certificate if their customers don't pay online. Even if the customers choose to pay at the time of delivery of the product, you need to buy SSL Certificate because the customers submit his contact details and address while choosing cash on delivery.
HTTP websites marked "not secure"
Four years ago, Google had rolled out the HTTPS Everywhere practice to boost the security of internet. It encourages all the website owners to use SSL and display HTTPS at the start of website URL.
The search engine giant has now started marking all the websites without SSL Certificate as 'not secure' from July 2018 with the release of Google Chrome 68. Now, the HTTPS sites show Secure with a green padlock sign while HTTP sites show 'not secure' warning in red color.
Google has been trying to make all the websites HTTPS-enabled for a long time now, and it identified more than 68% of the Chrome traffic on Android and Windows as protected. Moreover, 81% of the top 100 websites are now using HTTPS as a default.
Further, with the latest update, Google will allow the website visitors to clearly know whether the site on which they are submitting information is safe or not.
If you don't use SSL for your site, then the number of leads you generate via contact forms and registration forms will be decreased as users wouldn't submit information on a 'not secure' website.
With the release of Chrome 69 in September, Google will stop showing Secure sign for HTTPS sites, because it wants to tell users that web is secure by default. And the 'not secure' warning will start displaying on website URL bar whenever visitors enter any data on the site.
Using a Wildcard SSL Certificate, you can set HTTPS protocolfor all the subdomains on your site, like blog.yourdomain.com, about.yourdomain.com, etc. What this means is that you can secure all the domains and subdomains using just one SSL Certificate.
This is especially useful for you if your website contains multiple subdomains and all of them drive traffic and generate leads.
Better Search Engine Optimization (SEO)
The websites which are using SSL Certificates are ranked higher in search engine rankings as compared the sites without SSL. It is a part of Google's HTTPS Everywhere initiative to promote more websites to install SSL and make internet a safer place.
Hence, if you don't have an SSL Certificate, your website wouldn't rank high on Google. Installing an SSL can help you get advantage over the competitors who are yet to use SSL Certificate.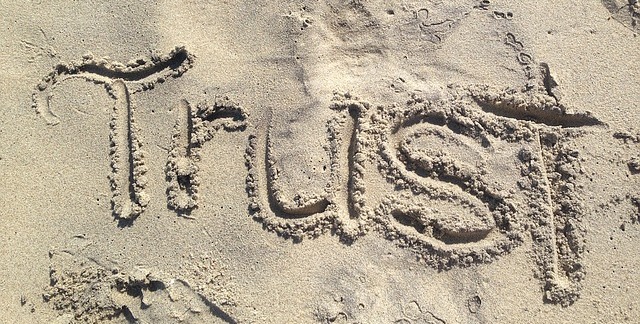 Other than encryption and authentication, the SSL Certificates are important for you to win the trust of a visitor. When a visitor finds that your website is secure, he confidently explores the site, submit information, and make a purchase (in case you sell products or services), and help your business generate more leads.
Trust is the most important thing for people purchasing things online. HTTPS has become so mainstream today that everybody knows about it. If you don't have SSL with your website hosting, chances are shoppers will leave your site without even browsing the products or services on it.
Handing over to you:
You might be having a luxury website with reliable products, attractive design, and quality content, but imagine a visitor leaving it right from the homepage because the URL bar is showing 'not secure' warning. Of course, you wouldn't want visitors to leave, that's why SSL Certificates are so important.
The easiest way to get an SSL Certificate is getting it from your hosting provider. But if they don't provide SSL or their prices are higher, then search for alternatives. Make sure to buy a reliable one.