Are you overwhelmed at the thought of promoting your products or services online? A lot of small business owners are. After all, you already have to run a business, manage staff, and keep your budget under control.
How can you make time for digital marketing as well?
The good news is that digital marketing is simply marketing, just using different tools than you may be used to. You are still bringing awareness to your company, connecting and building relationships through engagement, and finally asking for a sale.
Here is a guide that will help you find digital marketing success.
Understand Search Marketing
The first part of digital marketing involves making your company easy to find on search engines. Of course, you need a website, but then you need to employ search engine optimization (SEO) strategies. These strategies allow you to give your site authority and relevance in the eyes of Google's algorithm.
There are a lot of detailed strategies involved in SEO, but they all have two goals. First, you want to make sure that your website is seen as a non-spammy, high-quality authoritative source of information by Google.
Secondly, you want to make sure your site is engaging to those who visit and that you give them plenty of content so they can learn more about you. Your website and blog can educate visitors about why their needs are important and how their life will be better once they use your products and services.
When your website meets both of these goals, you'll be in great shape. For more information about how to implement great SEO tactics on your website, speak to a digital marketing services company like Local SEO Search Inc. who can help with the details.
Work With Social Media
Yes, social media is a place where people share videos of cats, pictures of their kids, and information about the next class reunion. But it's much, much more than that.
It's also where people go to connect with friends, get advice about specific issues, decide what products and services to buy, and build relationships. People join Facebook groups so they can be around like-minded people and they take tips from those folks very seriously.
Many small businesses find that by running ads, interacting with existing conversations, and participating in groups, they can build a much wider audience for their work. How can you do the same?
First, start by understanding where your audience spends time. Don't make assumptions – do the research you need to find out for sure. From there, choose one to three social media platforms to focus on depending on your capabilities.
Next, work on your strategies. There are a lot of ways in which small businesses have an advantage on social media – you tend to already be more individual-focused, for instance, and personalization comes more naturally to you.
When you implement your strategies, track the results. Don't spend time or money on something that isn't working – instead, focus more of your resources on the steps that are bringing people to your website and driving sales.
Write high-quality and user-friendly content
Content is the king. It is much more than just adding new articles to your blog section on a regular basis. You have to write high-quality and effective content that can engage the users visiting your site. The quality and engaging content should be there all across the site, including homepage, webpages, landing pages, and blog.
The content should be optimized for SEO. There should be appealing images which can keep the visitors engaged.
While writing the content, you should have your audience in mind— who they are, what they want from your site, how to convince them to check out your services or products, etc. You should be able to write the content in the form of a story, so that they can read till the end, click on CTAs and make a purchase.
Drive Conversions With Email Marketing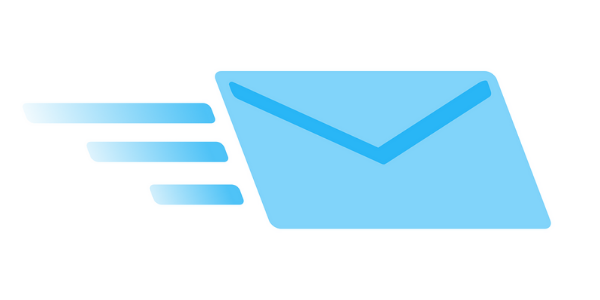 While social media is a great place to start, you don't want to stay there. You don't own the platform, so you don't make the rules. Unfortunately, you can be banned, blocked, removed, or simply de-emphasized at any time.
Instead, take the connections you make on social media and turn them into a marketing asset that you do own – your email list. Invite people you connect with online to sign up for your email list by offering them a valuable freebie. Some ideas include a resource guide, a useful report, or a list of tips and tricks related to your customer's common problems.
Once folks are on the list, be sure to connect with them regularly. The key is setting an expectation and then meeting it. In reality, people are just as happy with a daily email as a weekly one, as long as that's what they expected when they signed up!
Don't just throw sales pitches at your list. Instead, use a variety of topics. You can use personal content about your small business mixed with humor, educational content, and sales offers. For instance, if an employee gets married, share the great news!
When you have a variety of types of content, you'll be able to build a relationship that allows your subscribers to be more receptive to the sales messages when you send them.
Optimize your website
Optimizing the website, especially the homepage is the key to digital success. The entire site should be user-friendly, fast loading, attractive, and engaging. Your webpages should be inter-linking to each other. There should be proper navigation, consistency in design, proper use of CTAs, social icons on pages, etc. All the pages should be SEO-friendly, having right keywords, headings, images, etc.
Wrapping up:
To make your digital marketing plan successful, you need to remain aligned with your main purposes, rather than just focusing on selling the product. All your pages and posts should be offering value to the visitors. Analyze the visitor behavior, update your strategy, and keep yourself up-to-date with the digital marketing trends.
If you have more to add, let us know via the comments below.