Marketing managers keep on searching for innovative ways to grow their businesses. Mostly they tend to utilize all the valuable marketing resources to get in the spotlight.
As a marketer, you have to struggle hard for sales. You need to focus on each department and analyze whether the brand is offering a seamless customer experience or not. They need to find out whether the individuals dealing with the customers are all well equipped with the essential tools and necessary brand information or not.
Businesses tend to keep on struggling in getting exposure and to acquire a competitive edge in the market. As compared to other marketing tactics, content marketing has proven to be very useful in reaching the audience. Today, we are going to discover ways of efficiently utilizing content marketing to boost the ROI of a brand.
1. Guide Users Properly
Your loyal customer might know ways to reach to the particular business areas to avail specific service, but new customers need proper guidance at each stage of the purchase cycle. It is the job of your company to provide the essential content for brand or service awareness.
2. Know Who You Are Approaching
It's essential to analyze the target audience before producing any piece of content. Are you targeting individuals, who lie in a particular age group, or you approach the audience of the specific territory or your services are only for those who own particular equipment or tools?
A piece of content that is fabricated without knowing its significance to the audience couldn't create any impact at all. Assessing the purpose of the content is important because all you have to do is to gravitate users to the conversions and your generated content should be goal centric.
3. Never Compromise on the Quality of Content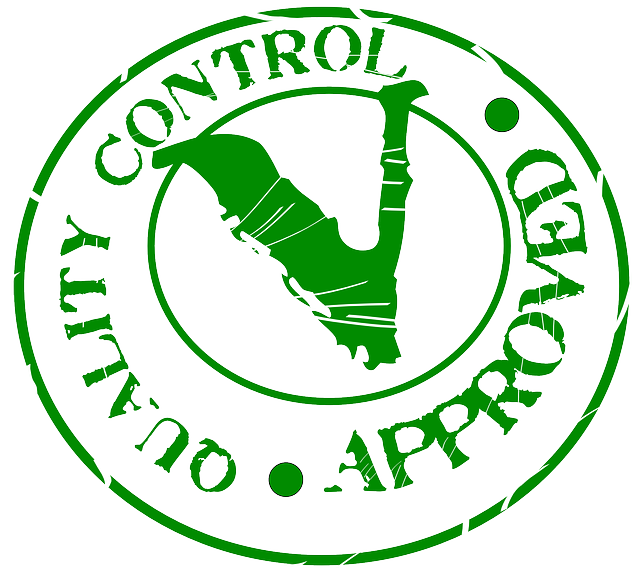 Producing a massive amount of content that is irrelevant to the brand or its context couldn't give any boost to your marketing efforts. The poor content could prove to be toxic to your business website because when it appears on your web presence. The user might evaluate your services as shady or low quality.
Make sure you are investing in evergreen content that is valuable to the users and incorporates information that is relevant and convincing. The high-end content is not limited to chasing trends or fads, and it is more information-centric that is worthy even after years.
The information should cover general topics that would be relevant and useful for the long term. Make sure the produced content retains the quality; otherwise, it would fade away soon, and people will stop exploring it on your domain.
4. Try to Be Consistent in Publishing New Content
Besides fabricating the quality content, it is essential to keep on publishing without any abruption. The consistency in producing and distributing the relevant content is what matters the most in content marketing.
When the users would not hear from you for a while, your brand image in their minds will be replaced by another brand that is putting a lot of effort into their promotional campaigns and is regular in publishing the content.
In order to portray how credible your business is, it is significant to portray a trustworthy image of your business in your content and bring consistency in sharing it with the audience. In addition, the regular posts once or twice in a week could bring qualified traffic to your website.
5. Revamp Outdated Web Design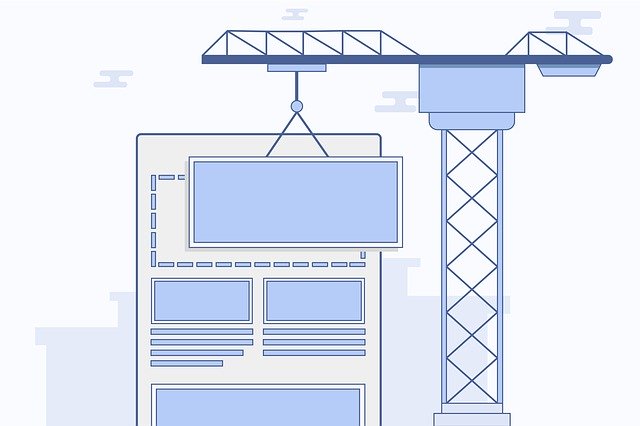 The visitor's first impression of a web domain matters a lot, so make sure your online presence is attractive to keep the visitors stick to it for a long. Besides having a top-notch content and valuable information, the website if appears unattractive and loaded with hideous features, the user could not retain longer. Your website is one of the major platforms where you can run your content marketing campaigns.
If you are willing to keep the users engaged with the content, then don't try to complicate the design elements of your web domain as well. Make sure it doesn't take much time to load its contents, otherwise the visitor's might annoy with an excessive wait.
Besides other shady web elements, the unwanted pop-ups could be devastating for ideal user engagement. Also, smooth navigation is vital to any high-end business web domain.
6. Tweak Your Content Marketing Strategy
The interests and needs of your target audience will keep on changing, so you must constantly evaluate and change your content marketing strategy. A useful content that provides value to the users could only get in the spotlight.
Experiment with the length, periodicity, and style of the content. These days the video content has proven to be most effective in terms of user engagements. If you want to add video to product, then product videos extension assists you in embedding videos into your online store. There are numerous types of video formats it allows to integrate like FLV, MPG, and MP4, etc.
Online content marketing strategy has been reshaped over the last couple of years. Now businesses are more inclined towards building a pool of users who tend to follow their brands.
The game has entirely changed from providing value to the customers to establishing relationships with them. A successful marketing strategy involves combining both of them so you will have enough to get traction to impact your business.
7. Optimize Your Content
A successful marketing journey requires optimized and target content. It is essential to fabricate it smartly and keep track of it after publication. There are numerous analytics software that will assist you in meaning the success or failure of the content over time, and many of them will guide you to bring improvements in the content as well.
Analyze whether to publish a long-form or short-form content and which time would be perfect for the publication of the content. Check on the wording of the headline and integrate CTA's properly. The placement of images should be following the nature of the textual content. You can take help from numerous tools to optimize the content perfectly.
Ensure that the content is useful for the target audience. The content should feature information that serves the purpose of solving a particular problem and should be relevant, so the keywords you have integrated into your content should resonate with the provided information.
With the presence of massive content all across the web, search engines now have started focusing primarily on the quality of the content present on websites. The content needs to be generated from the professional who has expertise in the particular topic he/she is writing on. In other means, the person should be well qualified to give his/her opinion on a specific subject.
8. Choose the Right Content Distribution Channel
In order to choose the right platform to post your customer-driven content, you need to find out which channels are being used by your target audience and how they interact with the content. Your main goal is to assist them at every stage of the purchase journey.
Never stop researching on which content and subject type can bring more user interactions. Search other pages or threads having massive followers to analyze the user engagements against the published content.
Try publishing on new channels and determine which one has more potential and decide whether you can meet the content demand or not. Keep on experimenting with different channels and go for those who will bring the most ROI for your brand. After that, try to scale the content and rapidly publish the optimized content. Marketers need to keep in mind that each brand features a unique content marketing approach.Initially, it could be quite daunting to pave a path to success at once.
9. Hire a Dedicated Content Marketing Team
You have to initiate your content marketing campaigns through multiple mediums. You have to run a blog; you need to send newsletters to potential customers, you need to manage your social media pages, etc., all this requires dedicated professionals to search, analyze and create content for these channels.
Companies do require a team to create brand awareness of their services or products or to communicate with potential customers through multiple channels. Some companies tend to hire the experts to boost the rankings of their particular business website and to bring more traffic to it. Mostly their job is to create SEO friendly content that assists the target audience to find a specific business through search engines.
The content marketer works alongside your other marketing team to formulate a powerful strategy that works to grab audience attention.They determine which platforms are ideal for publishing the brand-centric content, and it will get maximum repose from the right audience.
10. The Blog is Significant to Any Business Website
You either have portrayed your brand image online with the specified details about your services, but that's not enough. You need to update your audience through regular content. There would be many business websites like yours who would have been providing similar services, but how the audience would distinguish which one is more trustworthy. Those who already hold a massive community of loyal customers and have a convincing content integrated would acquire the most audience retention.
The section of a website plays a vital role in capturing the attention of potential audiences. The content on the blog should focus on the trending, and industry-relevant topics create a significant difference in sales and conversions. You canadd custom product tabs in your blog section of the website through product tabs extension for making it more content enriched. The content needs to be updated and published continually for sustained website's traffic.
Final Words
Now companies are inclining towards using digital channels to promote their brands. The reason is the presence of a vast potential audience that tends to communicate and share ideas through these platforms. Now the most widely used traditional marketing techniques have been replaced by digital marketing channels. The nature and quality of the content in promotional campaigns has always been of great significance.
As a business manager, it's your job to utilize content perfectly. Before sharing it with the audience, make sure you are making use of the right channel, and there is enough target audience there who will perceive your brand message.