Are you doing a website redesign soon? I'm sure you're already looking into the different competition, as well as gaining inspirations based on templates themes that your industry uses. Some even stalk Instagram and Pinterest to look into the current designs that'll interest you!
While these are good strategies that help build beautiful and functional sites, you also need to make sure you look into the future. Sure, the designs and layout styles look good now, but how about in the next years to come?
While websites are a work of art, they also need to be your selling tool, enticing visitors to stay and navigate through it. This increases your engagement and people will respond with your website, purchasing your products or services, even reading through content.
That's why it's crucial to learn about the different website trends that are here to stay.
Six Web Design Trends for Brand Awareness
When planning your website design, you have to consider the different elements your current design you need to replace.
Afterwards, you'll need to familiarize yourself with all the latest trends in web design, both temporary and long-term trends that will create a positive impact in the long run.
To learn more, these are the six long-term trends that continue to become more popular as the years' pass:
1. Personalisation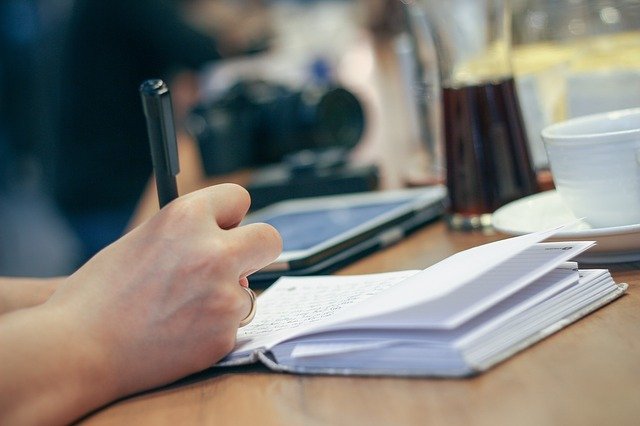 For web designs, expect to focus more on a more personalized user experience based on all visitors' preferences. These personalisation effects begin earlier in the design process through conducting user testing. It looks into the different visitors who usually interact with your website, not just employees in web design agencies.
As you continue into the design, there will be content-specific page adaptions, as well as dynamic content which cater to target audiences and markets.
Websites can now show specific landing pages based on one's geo-location, delivering more of a personalized experience. That way, they're more comfortable and find ease in completing calls-to-actions.
You can begin designing better by studying the way your audiences engage and interact with your website.
2. Voice User Interface
Audio is now becoming an even more popular trend and it continues to grow, both in preference and in smart technology. Voice search is now providing better and more optimized search results, continuing to evolve to feel more conversational and approachable to users.
But the biggest challenge is incorporating this into web design. You can do this by incorporating SEO into your web design, which should be a priority! It's time to structure your content to have it make sense to users and search bots while putting into consideration the patterns user phrase queries are with voice search.
3. Machine Learning and Chatbots
Today, everyone wants to get quick answers and receive instant feedback. That's where chatbots come along, answering everything customers ask for within seconds. As they collect feedback and study user questions, they begin to improve and know what answers they need, which provides the personalized user experience.
Machine learning and chatbots are now increasing in popularity for the fast responses while filtering it to send appropriate content. This doesn't only benefit users, but makes it more efficient for customer support teams, too!
You can even take chatbots and machine learning to the next level by using Google Analytics, measuring the way people interact with chatbots and what you can do to improve and prevent drop-offs.
4. Augmented Reality
This is probably the biggest yet more interesting challenge as a website designer. Bigger companies use augmented reality to promote their products in a first-person method. And this trend is expected to grow, especially once it understands the way users fit different products into their lives.
It might be a bit too ambitious for smaller websites, though you can pick up on related principles. You can embed a store walkthrough from Google Maps, which enhances user experience and blend your webpage with realities. That way, people know what to expect!
5. Minimal Interface and Card Layout
Minimalism still grows to become important in web design and you can continue seeing this trend to continue. Many love minimalism because of how easy it is to use and how clean it is to look at.
And as mobile browsing becomes even more popular, minimalism grows in importance. Remember, mobile users shouldn't be a second priority or an afterthought but the ones you should concentrate on because most web surfers use it today.
Besides minimalist themes, card-based layouts also start becoming notable styles for more simplicity in websites. They are also easier to navigate and can display content better.
6. Geometry and Illustration
Other than simplicity in minimalist themes, expect to see even more geometry-based designs and animated iconography. Such animations give websites more personality, having it feel livelier from the usual white-based minimalist themes.
These animations and illustrations also give make content more responsive to page visitors. Try to add graphics in terms of organic shapes and animated GIFs. It really adds more "color" and balances out simplicity while increasing engagement because of the animation.
As you can see, we're now saying goodbye to parallax effects that slow down the website speed and adversely affects user experience. There will also be simpler typography and mobile-friendly fonts with less clutter on all webpages. Less is more today and will definitely attract users!
Wrapping It Up
Web design is a crucial aspect of success and building your online presence, whether as a business or personality. With a proper web design based on today (and the future's) trends, you can increase engagement and achieve goals now. Now the next step is implementing any of these trends while balancing functionality and SEO, with companies like SketchCorp helping you.
Hopefully, this article on the different web design trends helped you out. So start incorporating any of these trends to your website now.
If you have any questions or want to share your own experiences on web design, then comment below. Your thoughts are much appreciated!