With millions of people turning to use their mobile phones for surfing the web, marketers, business owners, and web designers are focusing on mobile-friendliness for sites. In fact, demand for mobile-friendly websites has increased over the past years! After all, with mobile-friendly templates, the less they'll have to worry about site responsiveness and performances in any device.
Fortunately, there are now many different website themes one can follow today. These templates can adjust to any screen within seconds, improving user experience and encouraging people to spend more time on your website to make a purchase or fo through content. But the question is: What kind of mobile-friendly templates can you get today?
I compiled a list of the nine best mobile-friendly website templates, so read on!
Nine Best Mobile-Friendly Website Templates
While some website owners think that their original websites render well on mobile devices, sometimes that's not the case. Some templates won't appear as expected when using smaller devices, which affects traffic and overall user experiences. That's why it's crucial to check your website and evaluate your template, even changing it if needed.
From industry-specific to bootstrap templates, here are the nine best ones that are mobile-friendly for 2022.
1. Azia

Azia offers the best user experience in various browsers and devices. It also offers a host of efficient Bootstrap admin templates, designed based on a Bootstrap framework. Because of this, it has better flexibility and reusability, which makes it optimal for most businesses.
There re over 500 UI elements to choose from, with over 1,000 font icons to use. Besides this, there are various responsive page layouts to use, ten dashboard templates, and three horizontal layouts. You can even place form wizards, Leaflet and Google Maps, and tables for more design and functionality.
2. YoraUI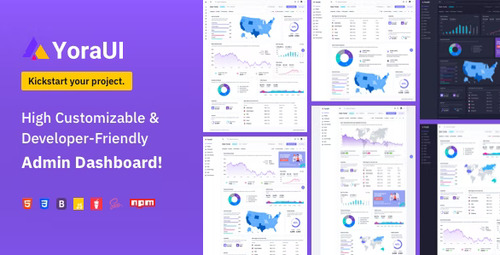 YoraUI is another flexible admin template you can use for various web development projects, whether simple or complex. This template has a well-commented code for beginners to easily tweak and understand. It also has good documentation, detailed to know where to start and how to design.
Besides this, there are many UI elements to use, such as Tooltips, Tabs, and Modals. There are also ten pre-built widgets and a host of page layouts to place into your site. Furthermore, it's responsive and offers compatibility with various devices and browsers.
3. AllurUI

AllurUI is best known for its power, an admin template that's very easy to navigate and use. It also has the beautiful and light-themed versions to add simplicity to your web design, a feature many users appreciate. This template is built using a Bootstrap framework, as well as SASS, jQuery, HTML5, and CSS.
You style the template with a SASS preprocessor for simple customization. You can choose ten different pre-built widgets and a lot for page layouts and almost 20 UI elements.
4. PolluxUI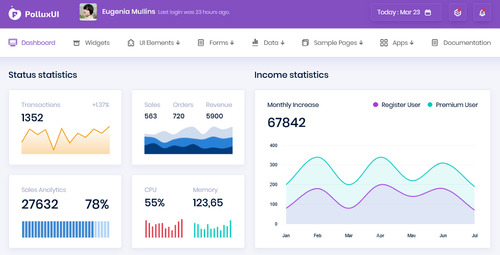 Do you want to offer even better and finer user experience for different devices and browsers? PolluxUI is a mobile-friendly website template which has all the required features that web apps need.
This template comes with a huge collection of page layouts, UI elements, and various components in this Bootstrap admin template. And just like most templates, it has ten pre-built widgets to take advantage of for design and functionality.
5. Boltex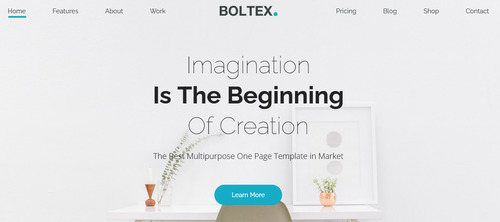 Boltex is one of the best website template that isn't only mobile-friendly but can attract many users and visitors. It's packed with a host of assets and tools for easy customization and design. It's got more than 50 elements and over 30 layouts you can select; also having the user-friendly template so you have more freedom to make your web design more unique and personal.
It's an HTML5 website template with various navigation styles, animations, and well-documented code. Form parallax effects to retina readiness, these work for all designers and website visitors.
6. Upturn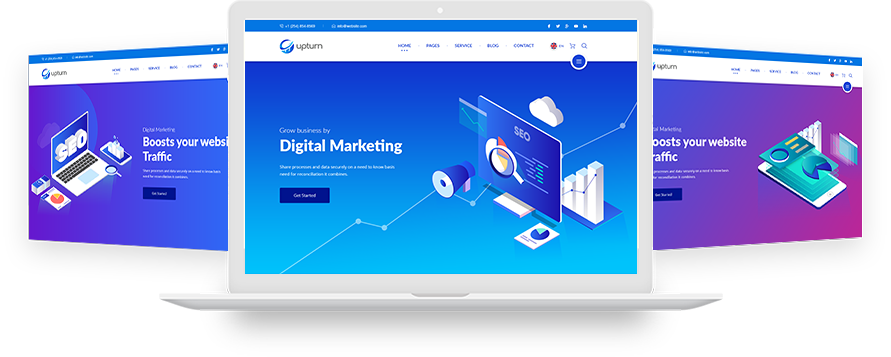 Upturn is designed neatly and made best for marketing agencies and/or online marketing companies. It has one-page and futon page demos so you can find which style works for you and your company most.
You can edit your template easily, merging it with your content or adjust the design accordingly. The template is built with Bootstrap 4, Gulp, and Sass, having the most updated version of Revolution slider. Besides this, there are more helpful features like unlimited Google fonts and colors, as well as a video and image section.
7. Indofact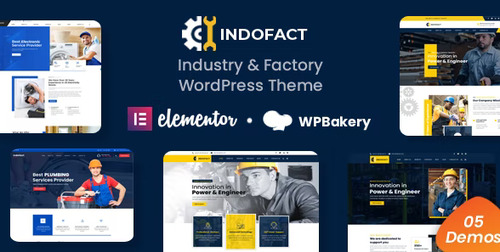 Indofact is a template made best for construction and engineering companies for its style. It's also an amazing design to select because it's completely free with a simple yet feature-rich package.
The niche-specific layout gives you many options for a personal and unique website design among the competition. With dozens of inner pages and various homepage options, you won't have trouble in selecting something suitable for your site.
8. Cloudy 7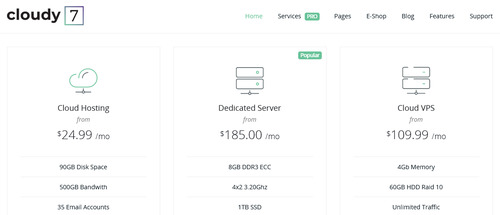 Cloudy 7 is another niche-specific website template suitable for those who offer web hosting services. Thousands of web designers and developers love it because it saves a ton of time in designing and customizing their website. Furthermore, it has predesigned content, with over 60 HTML and CSS pages, dozens of customized shortcakes, and even different index demos and features.
9. Webster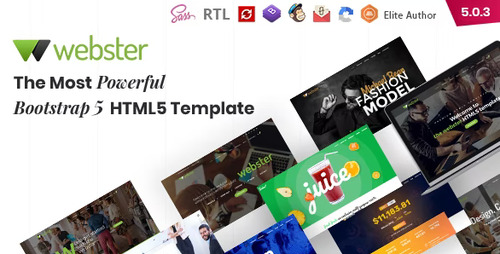 And finally, we have Webster, a multi-functional website template that offers amazing responsiveness and features designers and developers will appreciate. I highly recommend this for those on a budget, as it comes at a lower price compared to other Bootstrap templates. However, it still offers similar features more expensive options have.
Wrapping It Up
If your website can't load quickly or looks difficult to navigate on mobile devices, then you're in trouble. Fortunately, you can still fix it with the right website template and start enticing users to go back and use your website no matter what device they use.
I hope this list on the best mobile-friendly website templates helped you out! So don't wait any longer and use any of these templates to use for your website now.
If you have any questions or want to share your own experiences with these website templates, then comment below. Your thoughts are much appreciated!