To successfully run a WooCommerce store, it is necessary to promote WooCommerce products effectively. You have to put a lot of time and effort into making your site more optimized, and working on proper promotion strategies.
Now, you will find several articles out there that provide general advises such as e-mail marketing, SEO, Facebook sponsored posts, etc.
However, today we will look at 5 unique ways to promote WooCommerce products that several large online stores often follow to get impressive results in 2023.
So let's dive into it.
1. Promote WooCommerce Products On Popular Merchant Platforms
The best way to sell products from online stores, and getting more potential buyers, is through major merchant platforms such as Google Merchant Shop, Facebook Dynamic Ads, eBay, Amazon, etc.
Hence, it is only wise to promote WooCommerce products on such merchant shops as well. The best thing about this is that these merchant shops have high traffic; even if you have a small WooCommerce store that is not so popular, you will still see your sales go up.
Let me suggest 2 major online merchant shops that you should promote your products on.
(i) Promote Through Google Merchant Center
Google dominates the online world with the best search engine and a vast amount of user data collected through machine learning, based on user activity.
The Google Merchant Center lets you promote WooCommerce products in the form of relevant search Ads. When someone searches for a product, Google displays several product previews that are relative to the searched product.
It is a fact that Google has millions of visitors every second and they all get to choose from several relevant products based on what they searched for.
Your WooCommerce products will get more attention if you promote through Google Shopping as well.
Just generate product feed and upload it on Google Merchant Center to see your sales go up. However, the catch is, you have to submit the product feed according to the format that Google requires.
Google enforces its own feed format, with a list of data attributes they require and categories according to their rules. As long as you provide all the necessary data and map your WooCommerce store categories with Google's, your product feed will be accepted.
The main reason to promote WooCommerce products through Google Shopping is that Google algorithm focuses on the correctness of data provided and product reviews, rather than your site's popularity.
Which means, even if your website is brand-new, as long as you follow all their instructions and provide the right data in the right format, your product feed will get traction.
You may use this guide to generate WooCommerce Product feed for promoting WooCommerce Products on Google Shopping effectively.
(ii) Promote WooCommerce Products on eBay
eBay is a multi-vendor site with huge traffic from all over the world. It allows you to upload WooCommerce products and sell through their own merchant platform.
It has 3 types of merchant platforms known as eBay Seller Central, eBay Commerce Network and eBay MIP. Each has a unique dashboard.
eBay is one of the most preferred merchant sites to promote WooCommerce products and boost sales.
The main reason for its popularity is its reach at an international level. eBay is a multinational online platform which allows you to sell products both locally and internationally.
People from all over the world purchase products from eBay on a regular basis and there is no doubt that promoting through eBay generates impressive results.
Hence, you should also promote your WooCommerce products through eBay and enjoy a boost in sales.
Apart from these two, there are many more merchant sites where you can promote WooCommerce products, such as Amazon, Facebook Dynamic, Shopzilla, Wish, etc.
Simply generate product feed from your WooCommerce store and upload on any of these merchant platforms. As long as you use the format and the requirements set by for each platform, you will see lucrative results.
2. Live Presence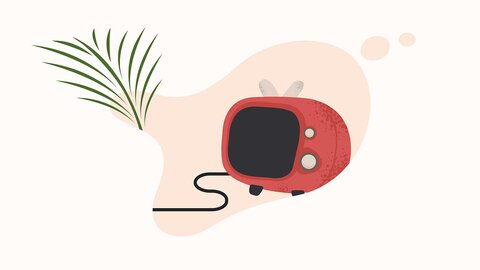 Social Media today acts as one of the most result-oriented medium for any form of business.
There are Sponsored or Paid Ads run on Facebook, Instagram, Twitter, and many more social platforms. The Facebook Dynamic Ads let WooCommerce store owners to upload and promote their products easily.
However, one unique way to promote WooCommerce Products is through Facebook Live.
Yes, Facebook live is probably for broadcasting or social announcements. However, you can use it for a different beneficial purpose.
(i) Promote Products Live
If you have a business page with a lot of followers, you can simply go live on Facebook and promote your products. You can display some of your potential products while explaining their benefits and uses and mentioned ways to purchase them.
You can also go live on public Facebook groups that are focused on your niche. This will give you a broader reach with tons of new faces getting aware of products.
If you can maintain a proper presentation and use smart words to claim the products are amazing, you will get instant results.
People will be able to ask questions on the comment sections, you can read them live, and give instant answers. This will gain the trust of more and more viewers. Eventually, you might end up getting orders while staying live.
(ii) Give A Live Tour Of Your Store
Some WooCommerce store owners tend to have a physical location as well. If you have one, you can get more prospects by giving them a live tour of your store.
Show viewers every section on your store, from time to time mention products that you recommend and why, and let people know of your website and how they can order every now and then.
This will get you more local orders.
(iii) Make Use Of A Popular Entity
This part is the most effective one. Invite a popular influencer of your niche and go live on any relevant popular public Facebook page.
This will get you unique viewers that either needs your products or is a fan of that influencer.
Here, you can discuss with the influencer about one or two of your products. Positive comments from him/her will create more intent to buy among viewers.
This will not only get you more and more traffic from the group, but it will also get your followers who are fans of that influencer.
Tip:
Always keep an eye on the comments section and inbox during your live session. People will prefer to make purchases immediately if they get instant answers to their questions.
Live sessions are being used by many apparel stores nowadays and are getting a huge amount of new customers.
A live session will help you promote products, get pre-orders or get good brand awareness without much expense.
3. Promote WooCommerce Products Using Video Contents
Over recent years, video contents have become popular on all online platforms, whether on websites or on social media.
You too can take advantage of using online video contents even though it's a rare activity by most WooCommerce stores. Most popular online stores now run online Ads using video contents.
Simply create videos and upload on various channels such as Youtube, Vimeo, etc and use them effectively for marketing. As long as you create videos that will benefit viewers, you will surely achieve a higher conversion rate.
Let us take a look at a few video content ideas that will help you promote WooCommerce products effectively.
(i) Popular Product Preview
Create short videos of your most popular products. You can display the products from various angles and show their uses in the videos.
For every video, add a voice-over or subtitles to state compliments on the product, specifying the main benefits of the product.
Once done, post it on video channels, share on social media and also add a small video section on your WooCommerce store as well. This will get you more sales on your popular products.
(ii) Honest Review
If you are selling various products from different brands, then creating positive honest review videos of some of your products can boost conversion.
Choose a product that you think is potential and is more beneficial than not.
Then create a video showing complete use of that product and state all the advantages, and a little disadvantage of that product.
If possible, when stating advantages, compare it with other similar products. Try to keep the video within 5 minutes.
The big secret is, even if you claim that it's an honest review, it is rather a recommendation video. Throughout the video, you will prove that this indeed is the right product for a person.
It is important to choose your words wisely. You have to make sure you do not sound too supportive of the product, but at the same time, you are proving it to be a good product that serves the purpose.
However, make sure you do not actually be dishonest. Do not exaggerate any benefits. For example, if you know that a product needs 10 minutes to set up, do not claim that it takes 5 minutes. Also, try to avoid flaming its competitor products.
The idea is to use smart copywriting, not false marketing.
Honest reviews are always preferred and will get you more qualified prospects easily.
(iii) Tutorials
Tutorials are always popular in any form of contents. People regularly search for user guides, how-to videos and complete guides for products.
Create small tutorial videos for some of your popular or complex products. Anyone who bought the product, or is willing to buy, will watch tutorials to its use.
If you manage to create a compelling video, with a proper tutorial to the use of the product, then you can leave a hook within the video to purchase it from your store. Plus, leave a link to your store on the video description.
Videos to promote WooCommerce products will get you more traffic and authority. People will trust your site since these videos will prove that you know how your products work and will probably supply with quality products.
The result is you will either get new prospects directly, or you will get a lot of referrals from viewers.
4. Bringing Back Abandoned Prospects
The topic 'Abandoned Cart' is a widely discussed topic since it deals with prospects who had some interest in your products (even if it's little) before deciding not to purchase.
However, though this is a common topic, most WooCommerce stores still have no plans or campaigns set to utilize this matter.
The fact is, people might abandon their interests due to many reasons such as sudden work schedule, insufficient credit and doubt in mind about the products.
But the problem is, once they abandon the cart, we never know if they will remember and come back to your site later or end up purchasing from another store.
So it is important to have plans to influence these prospects to possibly convert.
(i) Abandoned Cart E-mail Campaign
First of all, you should be able to track when people left your site after adding products to the cart.
If it's a subscribed person, then you already have his/her e-mail.
Set up an e-mail campaign for such cases where a prospect will get an immediate e-mail within an hour of abandoning the cart. Send a follow-up e-mail the next day as a reminder. And even then if he/she doesn't come back, send a third e-mail after a week.
Usually, these campaigns bring back about 20% of all abandoned prospects.
Now, if someone has entered the checkout page and then abandoned your site, you can set up a similar campaign but with more intent.
For example, send an e-mail immediately after he/she abandons your site. The e-mail you send the next day, add a sense of urgency that the products will run out. And the third e-mail, rather than sending it after a week, send it after 3 days and include a small discount coupon (let's say 10%) on the abandoned products as a special offer.
In this case, chances are, over 30% of abandoned prospects will come back and make the purchase. The fact is, if a person has entered the checkout page, he/she has more intent to buy, and a little push will lead them back to your site.
Tip:
When a person tries to exit your site after adding products to the cart, you can set up a pop-up to let a prospect chose a date and time to receive a reminder e-mail from you. People who will fill out this reminder are more likely to purchase as they will be setting a date when they feel will really need the products.
E-mail campaigns really work with most people who regularly check their e-mails and it's best to set up such e-mail campaigns for your site as well. You may integrate with Mailchimp or Jilt to run such e-mail campaigns.
(ii) Smart Product Suggestions
When you set up any e-mail campaigns, they should have a compelling copy to try and convert prospects. But to increase possibilities, you can also promote WooCommerce products that were not part of the cart.
On the e-mail, add a section towards the end with suggested products. Usually, it is wise to suggest 3 products.
The first one should be a similar product but at a higher price. This will indicate to the prospect that the one he was about to purchase was a cheaper one.
The second suggested product should be a related product to one of the products that were part of the abandoned cart. For example, if a camera was added to the cart, then you could suggest a lens. This will let the prospects know that they will be able to purchase most of the related accessories from your site and won't need to deal with multiple sites.
On the third suggestion, I recommend you include a discounted bundle that includes one or two products that were abandoned. Bundled discounts always work as people feel like they are getting a discount on more products.
This order of suggested products works really well. In fact, about 5% of all abandoned cart prospects end up purchasing from suggested products.
Besides the e-mail tools I suggested earlier, you can also use a plugin called WooCommerce Recover Abandoned Cart to help you out with abandon cart campaigns.
5. Coupons As Attraction
Discount coupons are always a great attraction to prospects. It is ideal for all WooCommerce stores to run discounts on products during holidays or special occasions.
However, you can also run some unique campaigns with coupons. Let us look at two smart ways you can use coupon discounts to attract more prospects.
(i) Coupon Discounts On Target Purchases
You often have loyal customers who make purchases from your site from time to time. You can set up a target for them so that if they make more than 5 purchases within two months, they will get a 10% discount on all further purchases on the third month.
In fact, you can send an e-mail to them every week to remind them of how many purchases they made, and how many more purchases will lead them to the discount.
You can set up a target purchase amount to acquire a coupon discount for all potential prospects. For example, you can set it up so that if a person makes a purchase more than $200, he/she will get a 10% discount on the total.
A monthly purchase target also works well. Simply set a target purchase amount so that on reaching the target, the prospect will get a discount on any further purchases on that month. For example, if a person purchases products worth $500, any further purchases within that month will allow a 10% discount.
Whichever target discount campaign you apply, simply leave a small notice on the home page about it and send out an e-mail about it to all subscribed prospects.
(ii) Happy Surprise
People love surprises. And what better surprise than a discount?
You can utilize the surprise trigger to get more prospects through discount coupons.
You can set up a campaign so that every month, a random 30 subscribers from your site will get an e-mail with a coupon discount. The e-mail will inform them that this surprise discount is only for 30 people and they are among the lucky ones.
A surprise discount on the site is also very desirable. You can set up a pop-up so that every 100th customer visiting your site gets a pop-up stating that he is the lucky customer to get a discount today.
Surprise discounts are more effective than ordinary coupon campaigns and have a higher conversion rate. Think of more exciting ways to use coupons. If you can create a little excitement within a customer, it will take you a long way.
Conclusion
All these unique ideas are proven but not used on a wide scale since most people are not aware of these strategies.
Most large online stores are leveraging from these methods for a long time and it is high time you also promote WooCommerce products in the most effective ways possible.
Also checkout these amazing plugins you can use to improve your website quality and performance.