UI and UX are very frequently interchangeable, however, this is not entirely correct. They both are interconnected with each other. An agreeable UI doesn't promise a pleasant experience.
You might have got confused now. Let's break it into simple words.
UX is what you experience!
UI is a collection of visible elements you interact with, on the other hand, UX is a whole experience. An agreeable UI can attract users but UX can make or break things, whether it is a website or application.
UI is what your user sees, and UX is what he/she experiences. A design, functionality, features, along with numerous factors that affect user experience.
Let's understand it with the following example:
Whatsapp, a popular messaging app by Facebook, seamlessly allows users to send/receive messages, and in terms of design, its UI stands out from other apps in the market. It is an excellent example of a winning user interface.
You probably have come across the feature "delete for everyone" which allows a user to delete an accidentally sent message to the wrong person.
What is a bad UX here? This feature only allows users to delete content, leaving a note – this message was deleted – for the recipient on the other side. They can still know that the sender has deleted something, also affecting the interface design of both the users.
User interface alone can't be a deciding factor for a brand to make headway against today's highly competitive market.
A designer's goal is to develop a system that is visually appealing but not overloaded with content and not complex to use. In this guide, we will make you apprised of some common mistakes you should avoid in order to provide users a satisfying experience through great UX design. Either you are providing UX services to the clients or designing for your own, below are the few points to remember to design a pleasant UX design.
Mistake 1: Balanced content: information overload should be avoided
Excess of everything is bad. The application you develop should not have excess content that strikes a perfect balance between aesthetics and functionality, and it holds the true vice-versa.
Visually appealing content is requisite for a website or app, but that should not be used excessively as it might cause trouble to navigate users easily on your website or application. A good UX design is what makes users use your service again.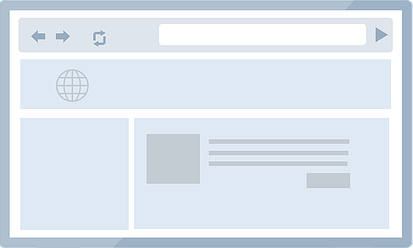 Mistake 2: Complex UI Design
It is impossible to disconnect UI and UX from each other. The user interface is exterior and UX is invisible. An aesthetically pleasing interface can brush up a user's experience.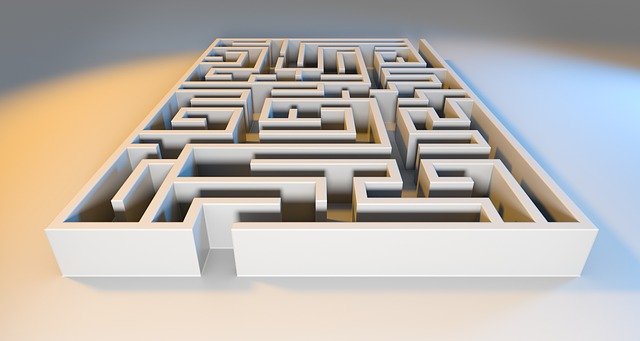 The interface user interacts with also plays an extremely crucial role which is the foundation of a successful application. Complex UI is like bloat on a landscape taking away user experience and confusing them with intricate design.
Plenty of elements every day coming to apply, it could be overwhelming to figure out what are perfect suitable elements for your application. A decent UI does not include elements lacking purpose.
Mistake 3: Simple Elements Enhance UX design
An element could be anything visible to users on your application. These elements play an important role which improves aesthetics and enhances user experience if designed properly.
Let's deep dive in.
A contact form is one of the most important elements of a website. When creating a contact form, a key point is to remember that you make it as simple and it should not have excess fields. With not much data to fill, it will provide a delightful experience to a user, attracting more users to use your form with ease.
Mistake 4: SEO-ready but Not User Friendly
The importance of SEO in today's competitive market cannot be ignored. It makes a brand more visible in the digital space, therefore, website owners are always obsessed over SEO techniques to rank better.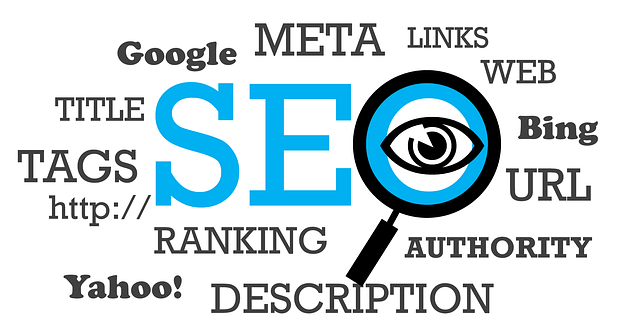 It is true that one highly focused on SEO hacks can make their website rank better, but it doesn't promise to turn a one-time visitor into your regular one. The SEO tools should not affect the content meaning. The ultimate goal of UX design is to provide users with a fetching interface, which leads to more engagement.
Mistake 5: Poor UI Experience on Smartphones
According to a report by Google:
If people have a negative experience on mobile, they're 62% less likely to purchase from you in the future—no matter how beautiful or data-driven your marketing campaigns are.
A poor layout of the application or website on a mobile device can hugely turn down your efforts which involve money and time invested in the marketing campaign.
A few examples of poor user interface which eventually affects the overall user experience badly are:
Small or compact element: With hardly tapping on a correct button designed very small or compact in design after multiple attempts, a user can get frustrated, resulting in leaving your application or website without completing the desired action.
Poorly aligned element: The element of the page can make or break things. Objects look better when aligned properly both in the real and digital world. Properly aligned elements on a webpage are like beautifully placed things at a home, enhancing the overall beauty and experience.
Inconsistent elements: Adding too many styles to your application may make it less attractive while taking extra effort. The key to making an eye-catching application is sticking with the fewer styles which will make your application interface subtle.
Mistake 6: Overly Personal Touch
Great UX design that aligns with the customers' values leaves a lasting impression on the users, which includes aesthetically pleasing design and essential components resonating with customers' needs. You should take a professional approach to your design and strive to apply that technique within the parameters of your industry. As an example, a web design agency for dentists can do an incredible job of empowering visitors to schedule appointments at their nearest dentist's office.
It is not necessarily what you like that is also preferred by others as everyone has a different choice. Therefore, when developing a user-friendly app, the whole team, consisting of the various mindset of professionals who have excelled in particular categories related to the product, should work together in order to design a user-oriented application.
Mistake 7: Not properly checking the application compatibility
Mobile compatibility is another key factor to offer a seamless UX experience on mobile devices. However, your application should be alone functioning on the smartphone you are testing. There should be various other applications running in order to ensure that the application will work efficiently.
Empathize with the users: A Great UX design
Developing a satisfying user experience requires a team effort where each individual with specialized knowledge on a particular field provides his/her input, and the product should be tested rigorously by various team members at many levels.
The more people involved in the development process, the result will be more efficient. When it comes to UX development, you should keep customers in the center of development that will help you accomplish the required goals.