Shopify is a SaaS (software-as-a-service) e-commerce solution, which in context means it has everything you need to create a website to sell your products. After you create a store on Shopify you will need to design it and make it unique, which is a vital task, as the site's appearance is what customers remember most.
Some choose to do it all themselves and create their online stores using a free theme provided by Shopify. However, if you want your online store to stand out, you need a professional theme.
You can save a lot of time and use ready-made Shopify themes made by professional web designers. A digital marketplace like MasterBundles is a place, where some of the most talented designers sell their works, so you can find a Shopify template for any business and in any style or color.
What are Shopify themes?
Shopify themes are templates with built-in modes, styles, and various features. They establish a theme and feel for your Shopify store, and determine whether a customer will stay with your business or leave.
Not only is there a huge market for Shopify templates and you can always find the perfect one for you, but if you can't seem to find the ideal one all templates are user-friendly. Meaning you can customize them, whether it's changing their colors, fonts, or layouts it's all done in just a few clicks.
How to pick the suitable Shopify theme
Before choosing a Shopify theme, it's important to set all your goals and requirements straight, here are a few tips so that you choose a suitable theme:
Make a list of requirements
To choose a suitable Shopify theme, you should have your requirements set straight. To help find the right aspects to focus on, you can ask yourself the following questions:
What is the goal of my e-commerce website?
Do I need a blog section for my online store?
What features are crucial and which can be removed?
When you have structured answers to all these questions, it will be easier to browse through themes and find the best option for your store.
Consider the niche of your shop
Shopify templates can come in two types, ones that are specific to a business and others that can be altered to fit a variety of businesses. Well if you are choosing a template from the second option, it's important to choose a design that fits the vibe of your business.
For example, if you are selling children's clothes, choose templates with lots of bright colors. Vise versa goes for high fashion luxury clothes, your website needs to be as sophisticated and soothing as can be.
Select a theme that is responsive and mobile-friendly
Nowadays it's more likely that users will visit your website through their mobile devices rather than computers. Make sure the Shopify theme you choose is up-to-date, includes mobile-friendly features, and is sized well.
You should also consider the future of your e-commerce, the theme you choose should be able to grow with you as a business. For instance, if you are selling skincare products now, but wish for your brand to reach out into cosmetics, you'll need to establish that your website can handle such a variety of products.
Stick to simple themes
There is no point in purchasing a theme that has too many features, it will be too difficult to use. First of all, it will be too complex for you as the owner to fill out, and tougher to make changes in the template.
Secondly, customers love when things are easy, they don't want to be searching through your whole website just to find the menu bar. This type of stuff gets customers annoyed. The perfect approach is to imagine yourself as a customer, think of what questions you might have or feature you might need, and then include click-here links to these questions or features on the very first page.
Best Shopify templates to check out
Choose from over 380 Shopify themes and templates at MasterBundles, the following themes will shape your online store experience for customers. Explore premium Shopify themes created by our top designers and developers. Each template has a beautiful, unique design that is simple to work with and easy to edit. Here is a list of some top-notch Shopify templates:
Digitic is a top Shopify theme for online electronics and electrics companies, that allows you to build your perfect website without coding knowledge. Each of the template subpages has a unique design, each page is tidy and polished, and the multipurpose theme provides an amazingly speedy interface.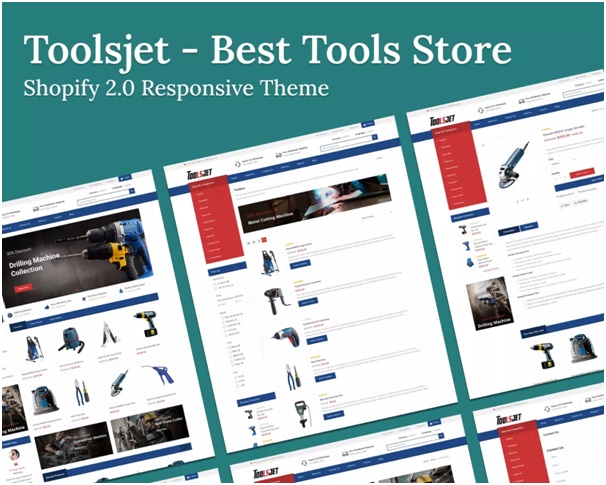 The Toolsjet theme is designed to fit the latest Shopify version, the template is perfect for stores with hand tools, hardware, equipment, accessories, automobile, auto parts, and multipurpose parts. This theme has a Shop Page feature that has been particularly built with different column variations to display products.
This Glossier theme is all about style and cosmetics, you can use it for many topics and products, whether that would be cosmetics, spa products, face creams, salon equipment, wellness, or healthcare. This is the right choice of the template if you want to create a professional and truly unique e-commerce website with ease.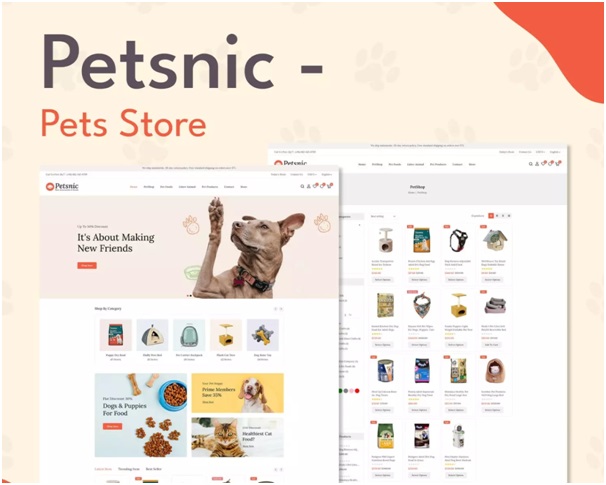 Create a modern and intuitive website for pet food, pet care, animal shelter, pet sitting, pet grooming, and many other categories related to pets and animals. The theme is completely customizable, with easy access to theme customizer through the admin panel, change colors, fonts, logos, images, and features.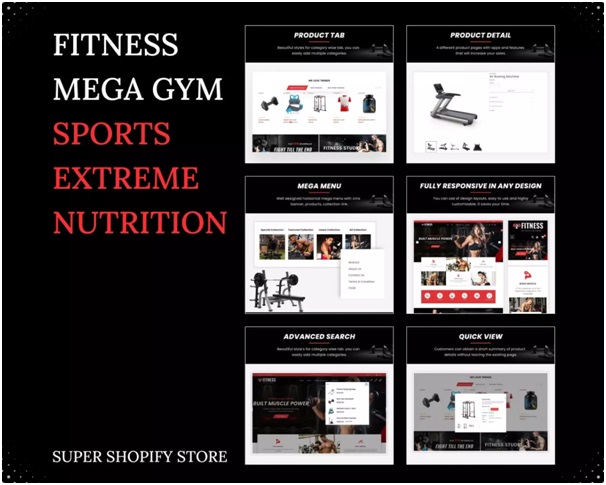 Hoping to construct a wellness exercise or sports equipment store? Get this exciting Shopify theme to give your guests the best customer experience. It includes many fundamental features for a web-based business, such as item surveys, search choice, blog entries, and substantially more.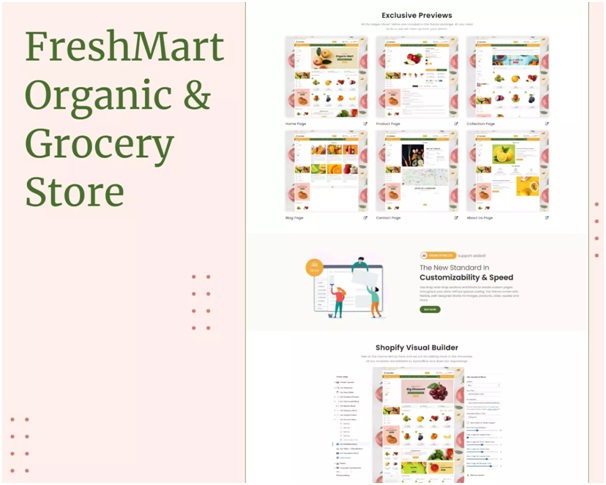 This FreshMart Shopify theme has an extremely powerful, user-friendly look and various features that would attract more clients to your online store and boost sales. It fits many different product stores, suiting food, beverages, fast food, healthy food, and others.
Conclusion
Shopify themes are the new trendy approach to improve the look of any online store. As the e-commerce industry continues to grow, the internet is filled with various Shopify stores. It's important to be able to stand out, so using unique themes is one of the essential aspects of a successful online store. There is a wide variety of themes available online, making it easy to find something that suits your needs the most.