When you have an individual project or require the services of a developer for your organization's project, outsourcing the skills is a good option to cut costs while getting the required expertise. You can outsource a freelance developer to handle your project on different platforms. This guide presents the five best platforms where you can get developers for hire to handle your project.
Criteria to Choose a Freelance Platform to Hire Developers
Nowadays, you can easily find developers for hire from different platforms. Before you settle on which platform to source the developers, there are a few factors to consider.
Screening Process
When looking where to source the developers, you need a platform that guarantees you will get the required expertise. How this is achievable is based on the technical screening the platform uses.
Developers must be screened to ensure their skills match their portfolio. Ideally, a good freelance platform should offer a technical screening, including interviews, to assess the developer's qualifications.
Talent Pool
When interviewing developers for hire, you need a platform with plenty of talent. That way, you can decide who to hire based on their reviews, skills, and the screening process. A reputable platform should have many experts in different fields, giving you a talent pool to source the best match for your project based on their proposal and other factors.
Secure Payment Process
Money is crucial. What security does the platform offer for your money? You can't use a random platform where your money is not secured. So, ensure the platform you choose can secure your project budget until you confirm the submitted work and approve it for the freelance developer to be paid.
The platform should offer escrow for your money to ensure you and the developer commit to the project.
Customer Support
Choose the platform that offers a way to consult and seek assistance when you have issues with your project. For instance, if the developer fails to meet your objectives, who should you consult to complain to or assist in solving a dispute?
The platform should make sure it gives room for you as the client to raise issues regarding your project, and they should guarantee to solve any disputes and cashback whenever necessary.
Communication Channel
What communication means does the platform offer? How can you monitor the progress of your work? A reliable freelance platform should offer a way for the client and the developer to interact. That way, you can assess and interview the developer before hiring them.
Again, the platform should enable you to reach out to the developer for clarifications and further requirements.
Top 5 Freelance Platforms for Developers for 2023
So far, we've seen the criteria for deciding which freelance platform is the best to source freelance developers. Luckily, you don't have to research the platforms, as the list below outlines five reliable freelance platforms where you should source developers.
Upwork is the largest marketplace for outsourcing multiple talents in the world of freelancing platforms. Upwork lets people create an account, set up their profile, then bid for the work posted by the client. As the client, you can review the different proposals to check if any matches what you are looking for from a developer.
You can interview them, fund the project in escrow, review the work, and approve it if it meets your requirements.The advantage of Upwork is that you can search for developers with given expertise and from a given region. Hence, from the profile,you can check the developer's rates and compare the hourly rate for different developers.
On Fiverr, freelancers create gigs and outline their skills in a three-tier. The gigs created will show the work to be completed, services offered, delivery time, and the prices for each tier.
So, when you search for a given service, you will find different developers, each with different specifications of how they offer their services. You can then find the best match for your case and contact them to create an offer to buy their service.
Fiverr has affordable developer services, and you can filter the developer that matches your requirement based on their services/gigs.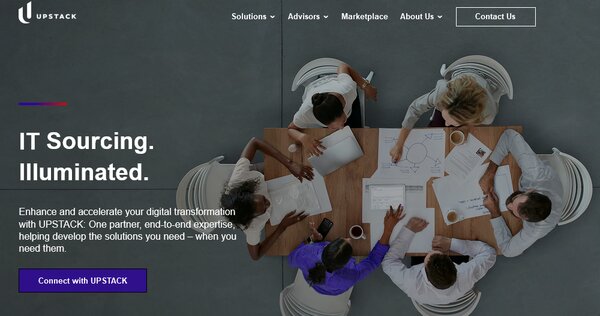 This freelance platform brands itself as a network of engineering talent. The technical screening process of UpStack is excellent and ensures that only 1% of applicants get accepted into the platform. Although this creates a less pool of talent, you are guaranteed to get experts in different fields and quality services.
UpStack offers developers specializing in different fields, and although it has fewer developers, once you get the right developer for your project, you will delight in the quality of their work. Note that the deposit costs for getting a developer on UpStack are not the cheapest. So, be ready to spend on your project, but the quality will be great.
When you want to connect with reliable developers, Toptal is a great option. On Toptal, freelance developers undergo an intense technical screening, such that only 3% of applicants get accepted to the platform.
The screening process involves language tests, timed algorithm tests, interviews, and a test project. The platform ensures that all developers you find are skilled and reliable in handling different projects.
Toptal offers great value for your money, and you can quickly find a developer to work on your project diligently. Moreover, they offer a 100% risk-free trial before you invest your money in hiring a developer from the platform.
Turing accommodates businesses of all sizes by matching them with a developer skilled to handle their project. The platform has a larger talent pool, and its developers are global, meaning you can filter and search for developers from any region.
Furthermore, Turing vets the talents before on boarding them on the platform, making it a sought-after freelance platform by developers and a reliable place to source developers for companies.
Conclusion
When hiring developers for your project, you should have a list of platforms you can rely on to get the best quality for your budget. We've covered the five best platforms where you can quickly hire freelance developers. With that, feel free to start interviewing the developers and hiring them.