Content marketing, it simply refers to creation of online content including articles, images, blogs, vlogs, social media posts, newsletters, emails, and various kinds of digital content that can be shared across digital platforms. In other words, It is a creation and distribution of relevant and engaging digital content to promote the company and services.
Today it has become a hot topic around the corner. From small companies to big organizations pour handsome amounts of money and resources to create engaging content as a part of marketing strategy to attract potential customers and retain the current ones.
Content marketing is one of the most effective ways to improve your brand presence and drive sales at the same time it works as a tool to announce your services and new developments. In simple words content marketing refers to the strategic marketing approach through creating various kinds of content on digital platforms.
When it comes to content marketing there is lots of misinformation out on the web. We will be busting top 10 content marketing myths in this article. Keep reading on this article where we have pointed out some popular myths about content marketing along with solid reasons for support so that will help you discover what wrong you might have been doing so far and how content marketing works.
Content marketing is only for big companies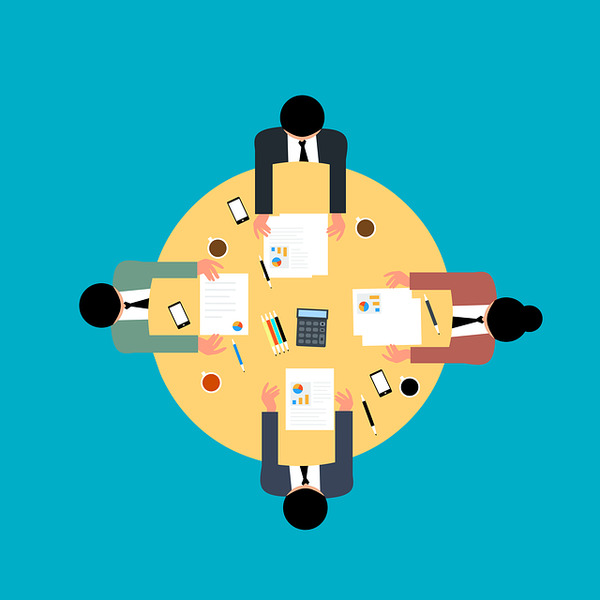 With content marketing you can successfully promote various things like your services, products and tell more about your company. Content marketing is not all about investing money in designing catchy posters and social media posts.
It involves creation and distribution of content that explicitly tells about your services and products, be it on social media or websites or somewhere else in the web. Today, there are various platforms developed for various kinds of businesses.
Often small companies don't pay much attention to the creation of content that describes your business and services. The popular myth is it is considered only for biggies which is not true. In case you don't want to promote your services and products. There are tons of platforms and tools that let you write about your company for free.
If you don't have money and resources you can just write about your businesses and services so potential customers can understand your nature of business. Also, there is a myth that content marketing is only for specific industries but this is not true. Though, importance of content marketing may differ from one business to another, it is vital for all in this digital era. It is important and it surely adds value to your digital presence.
More and more and more words
SEO is what helps you rank better in search engine results pages. And word count is a crucial factor that somehow affects the SEO strategies. If you are a blogger or a SEO freak you are concerned about the length of blog posts as you know that longer posts magic. You have been told that Google loves longer posts compared to posts having less words. It is recommended that your posts should have more words explaining each and every topic in detail so your user doesn't jump to another page.
But it is not necessarily always true. The length of content depends on the topic and search intent of users. For example; if someone wants to know how to reset a phone and he wants a quick way to do it. In this case, publishing a history about the phone and its features is not going to help you. In other words, quality has nothing to do with the post length. If you can convey the same message in less words then you don't need to follow the long post rule again and again.
The more content you put on web the more it will help you business
The more the better. It is not often true. In case of marketing, it is surely going to impact your business negatively if you do it in excess. In this competitive marketplace, consistent content marketing has been one of the powerful tools that has gained a lot of reputation with the evolution of digital platforms. However, publishing content in excess is not a good practice to follow.
With businesses turning digital, content creators are often under pressure to remain visible in the vast ocean of web. Often they continuously publish content in order to make sure that they remain visible but you need to understand here that they may notice when you content is everywhere but quality content is what makes your potential customers engage with your content that describes your services or products or a piece of information.
Remember you should put your efforts in order to create and distribute content consistently but too much approach can affect your marketing goal negatively.
A successful content marketing strategy is that it must increase sales of company
Though content marketing can help you increase your revenue through sales, it should not be forcefully aligned to keep your sales goals and center. The approach to develop content differs from one business to another.
For example; if you have a smartphone shop, your marketing strategy should involve the importance of smartphones, their feature, benefits in real life and try to cover all the important aspects related to your business. In case, your marketing strategy is centered around just selling phones and you continuously push the same kind of information, it may help you to some extent but also restrict your campaign to reach more audience.
Avoiding the importance of social media platforms
Content marketing through social media channels serves two purposes. First it helps you connect with your customers and engage with them and second it helps you promote your services as well as a part of digital marketing strategy.
Whole search engine ranking is valuable for your brand as today most customers will probably tend to find you by asking Google, the importance of social platforms is not less than it.
Social platforms are better space that help you connect and engage with your audience.
In case you want to directly connect and communicate with your audience, social platforms have the upper hand over websites and other digital platforms. User armed with smartphones can quickly reach out to you through social channels.
Creating same kind of content for all platforms
There are various kinds of users across digital platforms therefore your content creation strategy should be aligned keeping their behavior in mind. For example; one user prefers reading a long post beautifully written on a blog page while the other one may not like reading a long piece of article. Therefore, developing the same kind of content even though it is highly engaging content, can curtail your marketing goals if it is posted on the wrong platforms.
Producing excess content: preference of quantity over quality to get quick results
Google rewarded the content creators who published constantly, which resulted in their ranking improving and more traffic to their pages. This led marketers to publish thin content so their continuous streak doesn't break that provided less value to customers. As content was not upto the mark which affected the conversion rate in a negative way.
Today most of the content marketers are under pressure to publish content daily that is not going to help you and your company if the content is not professional and well-written that conveys a clear message and is related to your services and industry.
The volume of content may help you gain a better position and visibility on the digital landscape but quality trumps quantity.
Sticking to traditional marketing methods
Be it email marketing or other kinds of traditional channels to reach your audience , there are several other platforms that have been developed to provide more options and channels to content creators to reach the masses.
Even though your traditional methods may help you to some extent and you may be able to retain your customers, not following the current trend and utilization of new platforms can lead to drastic loss of potential customers that may be using different channels.
We have published content and our job is done
Creating content takes a lot of effort from one user and when it is created most of the user feels they have achieved their goals and all it remains to do is just press the send or publish button. Remember your job is not done yet. Because if you want to improve yourself and find out what's working and what's not, you need to go beyond that and analyse the performance of the post. It will help you understand what your users want and how you can improve further.
Copying the trend without analyzing your business and services
It is great to follow successful content creators but it is not necessary that you must copy their successful strategy and style of content in order to reap the same benefits. Remember your nature of business is different therefore the audience is also different from them, ultimately your marketing strategy should be developed keeping your services and business in mind.
Final words
In this article, we have tried to highlight a few content marketing myths that you should know. Content marketing is lifelong learning and study of experiments to know what your users think and what they like. If you are serious about your content marketing, you should have a clear plan and strategy. We have outlined these myths to let you know what wrong you are going and you may do in future. We hope you find this article informative and useful.