Social media is dominating internet for quite some time now, one can easily say that it has been on top for over a decade now. Now when every big organization are giving importance to social media with using popular social media tools. It is obvious for small business to give social media what respect it deserves, so here I have collected some tools that you can use easily and can squeeze out the maximum possible results from your social media channels. They all will play a vital role in your online success as nothing else can do. So here goes the list of my Top 10 Social media tools that I love and will motivate you to use them also

Are you looking for aggressive promotion and offers for your consumers on their demands using Facebook, so I have the best possible tools for you in the industry, have you ever heard about MobileMonkey. Yes, it will help and assist you in all the troubles of Social media like it is compatible with messenger and comments, it will let you take orders from your customers. No matter you know all the algorithms formulas of coding or not do not worry it is very easy to use.
Whether you are a small business or an organization it is useful to you as it caters all the sizes of business. It makes life easier as it lets you create a chatbot, which will monetize your Facebook pages that will allow you to take payments from all major payment systems. Artificial intelligence enables Chatbot to manage and increase your customer relationship as it will respond your customers automatically. It also supports multiple content management systems, such as Customer Support, eShop with Shopify, Campaign Management, and few others.
About pricing, it is one of those platforms which will let you use it for free and after getting desired results you can choose to upgrade and increase your plan as you want it to be.

If you are looking to get a tool that will build your engaging social media posts and content so your quest of finding it ends here I am introducing you to PromoRepublic which is a free-to-try tool. By getting access to this tool you will get over 100000 visuals, templates and mind-blowing stunning ideas at your disposal for platforms like Facebook, Twitter, LinkedIn, and Instagram. Yes, all of their designs are created and crafted by a team of professional designers and copywriters so you need not worry about the quality of it. Wait there is more, you will get a built-in Graphics
Editor if you need tweaking for your posts. Well the offer comes with features like
A library of a collection of 1000000 post templates & visuals
Calendar of posts that gives ideas for holidays, events and their trending posts.
A powerful graphic designer tool which is a drag and drop tool to customize your templates more effortlessly.
Finally auto-posting and moreover scheduling your posts to platforms like Facebook, LinkedIn, Twitter and Instagram.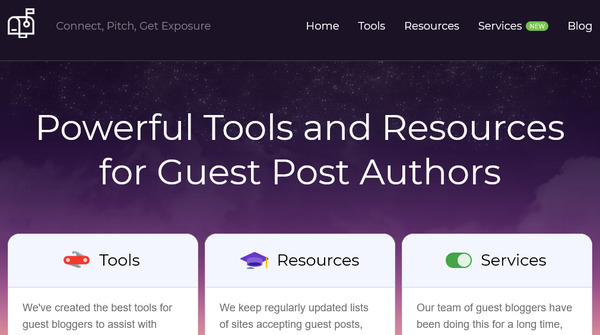 Yes! It is the oldest trick in the book but it still works as nice as it was doing before for reaching out for the audience needed and desired on social media networks. So this tool will help you in finding blogs and will help you in maximizing your posting efforts and skills, will keep a track on your pitches and also will keep you updated on opportunities.
Yes it a very handy tool when it comes to manage and track on all of your postings and content from one account. It lets you create, schedule and publish impactful content from one place to all of your social network profiles. But as far as I am concerned it seemed a bit costly, as you can find tools cheaper than this, but it is a very helpful tool that lets you control all of the action from one place. It keeps you:
Updated on all of the social media activities
Let's you run promotions, quizzes, and contests
Gives you the comfort of reporting and statistics.

For all the users who have their own YouTube channels, I know the pain of limited analytics and statistics. This tool will provide you stats for people watching your videos. It will also let you create videos that will get better results for you on your channels.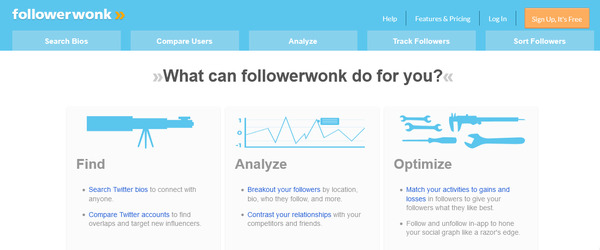 Yes! I know you are trying to get yourself an audience and an online fan following. This tool will provide you with the insights you need to get that audience. Will let you find an influencer who fits in your niche, which will help you in growing your network, fans and will ultimately result in an increase in sales. With a reporting tool which is in this app, you can these reports to your partners and investors to show them your reach online.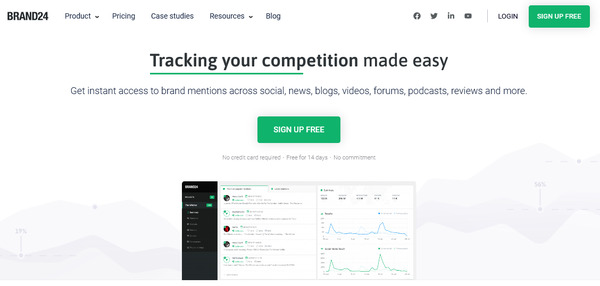 No matter what business size you have it is a must-have for everyone as it provides very effective social media monitoring. It gives you real-time access to online mentions from influencers and what your customers are looking for. Brand24 is a very effective tool for sensing sales opportunities wherever possible. You will get:
Key topic research's
Trends
What is getting discussed
Social Mentions comparing to your competitors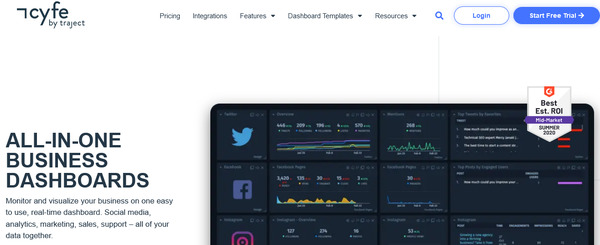 If you are looking to monitor all your business data under one dashboard in one place, so Cyfe.com is the place for you. It has a social media dashboard that gives you all of your data in one place.
It monitors and controls all the things
Let you pull data from popular platforms
Stores past data
Offers real-time reports
No doubt! Social media has emerged a lot in past years, with chatbots you can make a significant and potentially long-lasting appearance. By using the tools listed above you can get yourself the audience you are waiting for and can be remarked as a proactive influencer and a supplier. Start building long-lasting relationships with your prospects and start growing your business.