If you're up to date with the hottest things in social media at the moment, you're probably wondering how to link Instagram to TikTok, as these are two of the most popular platforms right now.
So, you've got a strong following on Instagram, and your TikToks are starting to go viral, but you want your followers on one app to become followers on both platforms, right? Well, we have some big tips to help you link your Instagram to your TikTok and become a cross-sectional social media star.
How To Link Instagram To TikTok
Perhaps one of the most straightforward ways to link your Instagram and your TikTok is by including a link to your TikTok in your Instagram bio.
Employing the "link in bio" option is becoming increasingly popular among Instagram users, especially those who run accounts for businesses. However, Instagram only allows users to include a single URL in their bio, which is unfortunate when brands want to include links to multiple sites.
Link In Bio Tool
This is where link in bio tools come in. Tools such as url.bio give users the opportunity to include many links within one URL, which opens countless opportunities for providing links to your followers.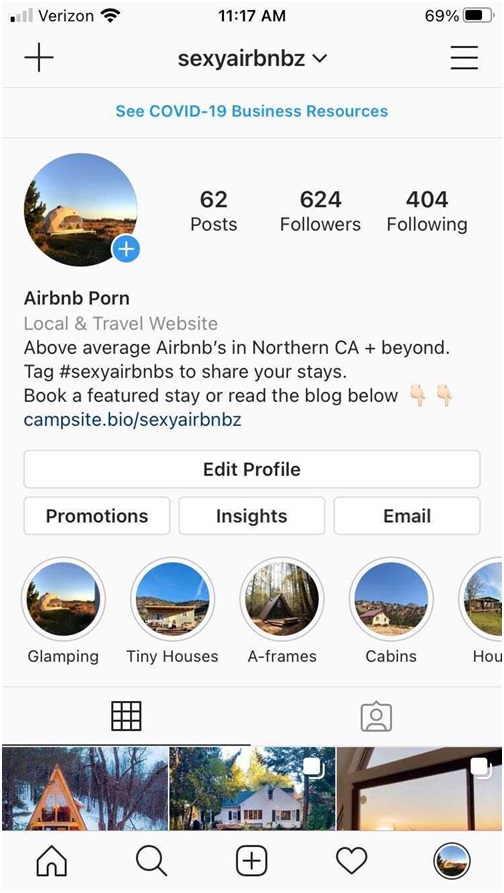 With a link in bio tool like url.bio, you will be able to add unlimited links to an account, which automatically includes these links in a list that can be accessed via the URL in your Insta bio. This means that, by including a link to your TikTok through a link in bio tool, your Instagram followers will have permanent access to your TikTok account.
Having this perpetual link is a great idea because you can continually reference it in posts to your feed, stories, and reels. That way, you can ensure that your followers never forget you've got a terrific TikTok to be checked out.
Put Your Instagram Handle In Your Bio And Captions
Including a link to your TikTok in your Instagram bio is a great business move, but this self-promotion across apps can go both ways. When posting on TikTok, be sure to tag your own Instagram handle in captions every now and then to prompt users to check out your other social media.
If you've figured out a specific style of TikToks that typically generates the most user activity on your account, be sure to include your Instagram username in the captions of these videos. The more views your video gets, the more people will see your Insta handle, and that will lead to the biggest increase in your Instagram platform.
It's also a very good idea to put your own Instagram handle in your bio on TikTok. That way, as soon as users come to your page, they see your Insta username.
This is a smart idea because, oftentimes, TikTok users will be visiting your page because they came across one of your videos that they liked, and they are looking to see more of your content. By having your Instagram handle ready and waiting for them at the top of your TikTok page, you're likely to get some user activity across platforms.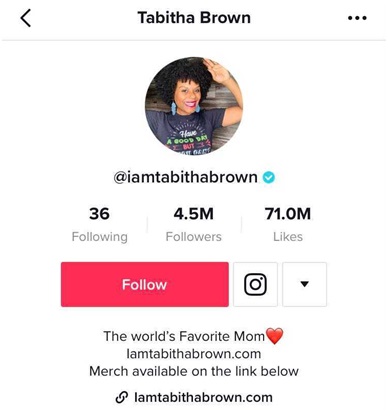 Share your Instagram Posts In A TikTok
One of the most popular aspects of TikTok is the frequent challenges that trend on the app. Quite often, these challenges may require you to show photos of yourself and/or your friends. If you're going to create a TikTok that includes pictures, make sure to use screenshots of your own Instagram posts if at all possible. That way, if your video blows up on the app, you're getting automatic advertising for your Insta.
Using Insta photos for TikTok challenges is a great example of how to link Instagram to TikTok, and these videos are also an ideal time to include your Instagram handle in a caption.
One recent, popular example of these such trends was the, "and it went like…" challenge.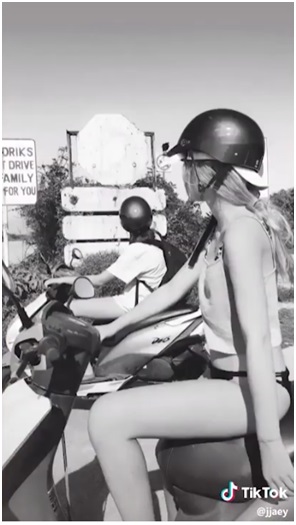 Social Media And Cross-Promotion
Cross-promoting is a great business move, especially when looking at how to link Instagram to TikTok. And, Instagram is an ideal platform for such cross-promotion. With its wide variety of posting options, Instagram gives you plenty of diversity when it comes to promoting your other accounts.
A great example of this is utilizing the new "reels" feature on Instagram. Instagram reels are videos that are very similar to TikToks, from formatting to trends and challenges. In fact, when you break everything down, reels and TikToks are essentially the same. The only difference: reels reside on Instagram.
This gives you a fabulous opportunity to showcase your video creation skills on Instagram, build up some renown, and then send your followers over to TikTok to see more.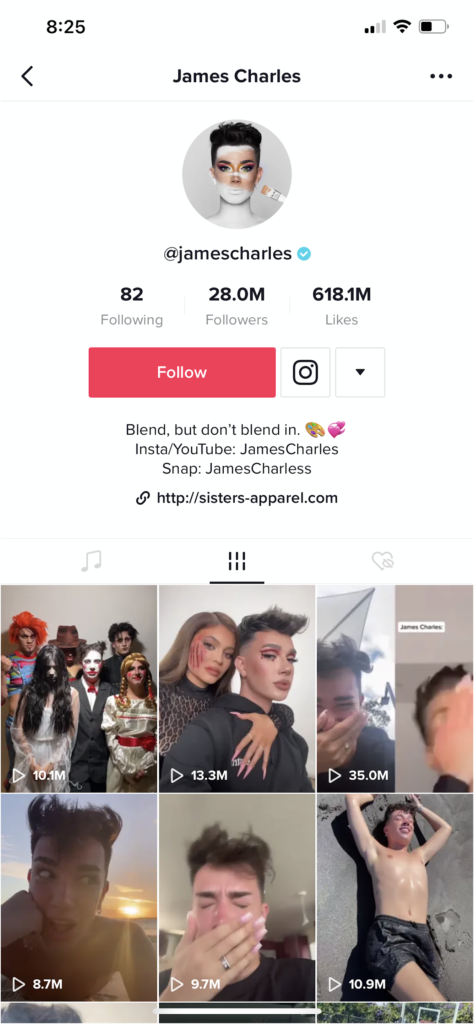 Popular creator, James Charles, promotes his various social media accounts across various platforms, as seen above. This helps users to connect to the celebrity on his many accounts.
Social Media Cross-Promotion Best Practices
To really optimize your TikTok and Instagram account, you'll want to follow a few of these best practices.
Link All Your Accounts Together In One URL
We said it once, and we'll say it again – a link in bio tool is crucial for effective cross promotion, especially when you're using Instagram.
Brands all over the app are telling their Insta followers to, "check out the link in our bio" for all sorts of information. Link in bio tools can be used for selling products, leading followers to articles, and cross-promoting over multiple social media platforms.
But, this method of cross-promotion doesn't just stop at Instagram. All of your social media accounts should have the same URL that will lead your followers from one platform to another. Having one link in bio URL that houses links to all of your social media is a critical business move that will expand your platforms on every app.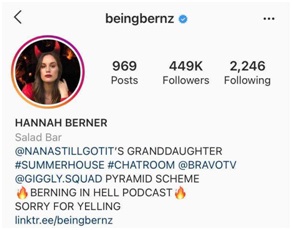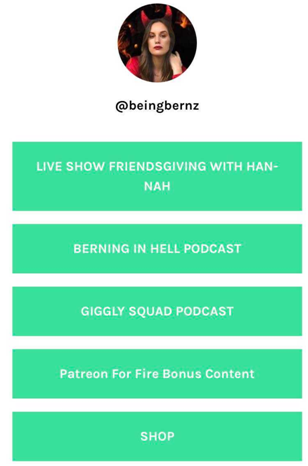 The key is to grab users' attention on one app through an eye-catching photo, a funny video, or a relatable post. Once you've got them hooked, lead these users to the link in your bio with a cta, or call to action. This often sounds something like "head over to the link in our bio to find more content like this on our TikTok!" and it can be included in your caption or posted on the video.
Have Your Social Media Accounts Easily Accessible On Your Website
Oftentimes, generating social media followings starts on your own website. While social media is a terrific tool to use for publishing information and connecting with consumers, it's common for people to begin getting acquainted with your brand by looking at your website.
Therefore, it's important to include links to all of your social media on your website, so that, as people come to this page to get a first impression of your brand or learn more about the company, they'll be automatically drawn to your socials.
When linking your social media accounts, you should include the icons on your webpage. This is eye-catching, and the universal symbols are easily recognizable as Instagram, TikTok, etc.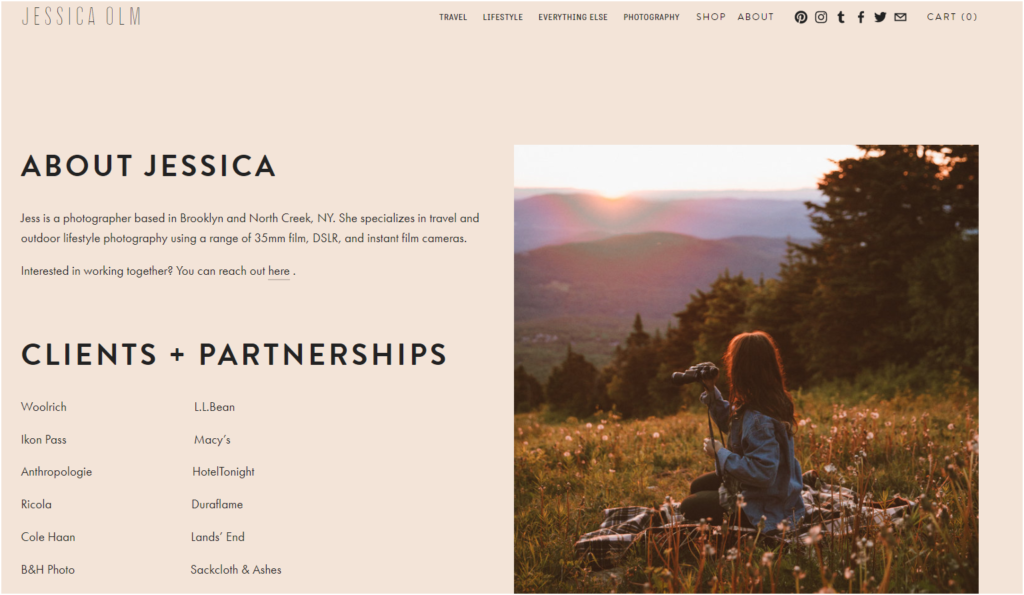 Additionally, it's key to promote your social media pages and posts in your newsletter. Sending a consistent newsletter to subscribers is a great way to keep your business relevant and constantly present in customers' minds.
As you do this, it's a critical business move to promote your own social media in the newsletter. As customers read the publication about the latest updates with your band, you can pique their interest by discussing your socials and draw more followers to your pages.
Tailor Your Content To The Platform
While being present on all social media forums is important, it will look bad if it's clear you do not know how to best use the different platforms. So, make sure that your TikTok humor stays within the realm of TikTok and your Insta stories stay inside their own niche as well.
There are some best practices that you should adhere to as you post on various platforms. For example, Facebook followers are generally a more mature audience and might be more inclined to real wordier posts that offer more detailed information. Conversely, Instagram typically appeals to a younger crowd, and long captions are not ideal on this app.
To find a good balance between the two ends of the spectrum, you could catch Instagram users' attention with a flashy photo or graphic, give them some high-level info in the caption, and then invite them to head over to your Facebook page to learn more, via the link in your bio.
Even to more of an extreme than Instagram, Twitter has been designed for very short posts. With a strict character limit and a maximum one photo or video on all posts, Twitter messages should be short and to the point.
You only have a limited amount of words to get your message across to Twitter users, so choose them wisely. But, don't forget…you CAN include a link in the post. So, don't be afraid to Tweet a link to your other social media platforms where users can learn more.
Finally, TikTok has been created primarily for the light of heart. There are some serious posts on the app, but the primary mode of communication on TikTok is through humor. So, when appealing to audiences here, make your message funny.
Alternately, when using TikTok, you can create videos that have a cathay rhythm and/or a fun dance.
Link Instagram To TikTok
Hopefully now you're well-versed in how to link Instagram to TikTok. You know why to do it, how to do it, and the best ways to use and connect your various sites.
Instagram and TikTok are, without question, taking the internet by storm at the moment. And don't forget to check out Design Wizard's carefully crafted Instagram Frames. These will allow you to elevate your photo to something new and unique – and are sure to gain you some likes! So don't miss out – capitalize on this inter-sectional moment in social media, and connect your accounts from various platforms.
And then, come back to tell us how it goes! We'd love to hear your success stories, so feel free to tell us in the comments if our info and tips were helpful.